Skip content
Bookseller pick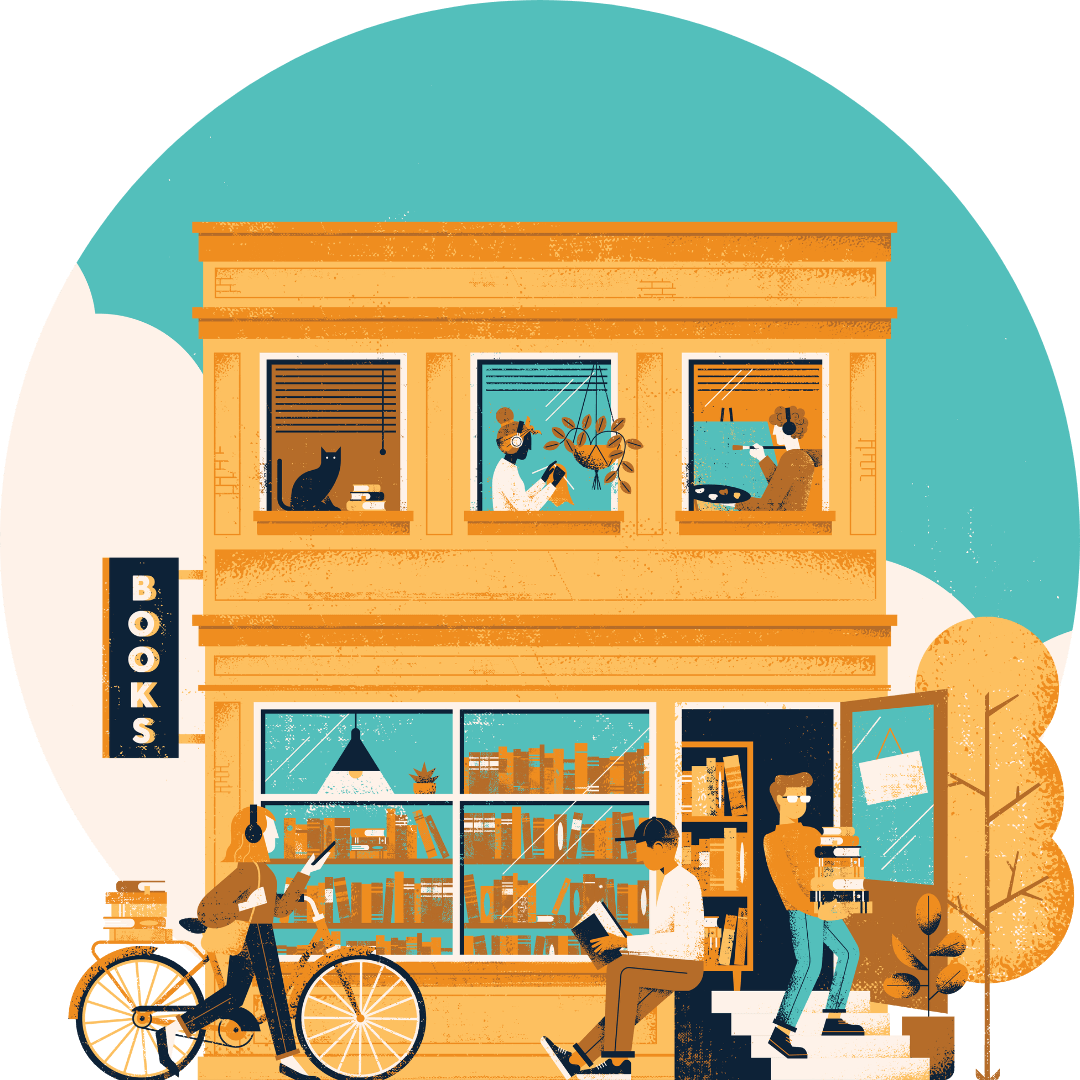 Gift audiobooks, support your bookstore!
With credit bundles, you choose the number of credits, your recipient picks their audiobooks, and your local bookstore is supported.
Start gifting
Rules for Visiting
A Novel
Length 6 hours 33 minutes
Language English
Bookseller recommendation

"A skillful writer can show how things that seem unrelated are actually intertwined. In this way, Kane quietly reminds us that friendships and plants may be deeply rooted but need tending to bloom completely, that words matter, that going back to their roots may change how we think about what we say, and that a quiet life can be a full one. This gentle book grows on you (the puns just keep coming), but it is a refreshing change from the stresses of our digital age or the angst of so many recent books about contemporary life. Entertaining and erudite, I highly recommend this book."

— Ann Carlson

•

Waterfront Books
NATIONAL BESTSELLER!

NAMED ONE OF THE BEST BOOKS OF THE YEAR BY: O Magazine * Good Housekeeping * Real Simple * Vulture * Chicago Tribune
 
NAMED ONE OF THE BEST BOOKS OF THE SUMMER BY: "The Today Show" * "Good Morning America" * Wall Street Journal * San Francisco Chronicle * Southern Living
 
An INDIE NEXT LIST Pick

Shortlisted for the 2020 Bollinger Everyman Wodehouse Prize 
Long-listed for the 2020 Tournament of Books

"Fun, hilarious, and extremely touching."—NPR

A beautifully observed and deeply funny novel of May Attaway, a university gardener who sets out on an odyssey to reconnect with four old friends over the course of a year.

At forty, May Attaway is more at home with plants than people. Over the years, she's turned inward, finding pleasure in language, her work as a gardener, and keeping her neighbors at arm's length while keenly observing them. But when she is unexpectedly granted some leave from her job, May is inspired to reconnect with four once close friends. She knows they will never have a proper reunion, so she goes, one-by-one, to each of them. A student of the classics, May considers her journey a female Odyssey. What might the world have had if, instead of waiting, Penelope had set out on an adventure of her own?

RULES FOR VISITING is a woman's exploration of friendship in the digital age. Deeply alert to the nobility and the ridiculousness of ordinary people, May savors the pleasures along the way—afternoon ice cream with a long-lost friend, surprise postcards from an unexpected crush, and a moving encounter with ancient beauty. Though she gets a taste of viral online fame, May chooses to bypass her friends' perfectly cultivated online lives to instead meet them in their messy analog ones.

Ultimately, May learns that a best friend is someone who knows your story—and she inspires us all to master the art of visiting.
Reviews
"When 40-year-old gardener May receives a surprise windfall of one month of vacation from the university where she works, she decides to visit four old friends, each one from different periods of her life. Through this initially simple and irresistible starting point, Jessica Francis Kane investigates the most universal mysteries of all." 
—Isaac Fitzgerald, Today
"This beautiful novel tackles loneliness in the digital age and the lost art of visiting. Introvert May Attaway is granted some unexpected time off as a university gardener and is inspired to reconnect with four once-close friends. May chooses to bypass her friends' perfectly cultivated online lives to instead meet them IRL. Gives a whole new meaning to Instagram vs. reality."
—Good Morning America
"This spirit-warming saga, an antidote to the uncivil, is a novel to be read again and again, whenever one needs a reminder to seize the day…Treat yourself to Jessica Francis Kane's novel
Rules for Visiting,
an elixir in book form about a quest for friendship that could have been written by Jane Austen's great great-great-granddaughter." —
O Magazine
"Crackles with wit." —
The New York Times
"Full of witticisms and broader life lessons,
Rules for Visiting
will stay with readers."
—Elizabeth Sile,
Real Simple
"Kane's understated meditation on loneliness in the digital age [is] just the right kind of narrative, an antidote for our distracted days." —
Hillary Kelly, Vulture
"A witty, sometimes melancholy and altogether lovely meditation on love, loss, friendship—and botany." —
Wall Street Journal
"Fun, hilarious, and extremely touching . . . its coming out right around Mother's Day is no coincidence . . . I loved May as a character . . . she doesn't need me to like her, though. She has her plants, her father, some new or revitalized friendships, and her own sharp and witty mind to keep her company. She is no Grendel—only a deeply alive human." —
Ilana Masad, NPR


"At 40, May Attaway, the protagonist, finds herself alone and feeling profoundly disconnected from her life and from herself. When she receives an unexpected gift of time off, she seizes the opportunity to visit four old friends. May is smart, funny and more than a little prickly. Readers will love her and find her story both moving and reassuring."
—
Michael Barnard,
San Francisco Chronicle 


"Quietly powerful." 
—The Chicago Tribune
"Impeccably written and surprisingly moving . . . May's journey is lovely and deeply affecting." —
Publishers Weekly
"Kane's delightful tale celebrates friendship, family, love, joy in the ordinary, finding peace, and connecting with those around us. Highly recommended for fans of humorous, touching stories about friendship and self-discovery." —
Library Journal (starred review)
"In the age of Facebook, the true nature of friendship can seem muddled . . . [May] voices the doubts and dreams of any woman who has questioned what it means to be a true friend. Rich in subtexts and lush imagery, Kane's novel is a sure bet for lively book discussions."
—Booklist (starred review)
"Engagingly cleareyed prose about a winningly eccentric heroine in love with trees and literature." —
Kirkus
"Jessica Francis Kane's precise and moving
Rules For Visiting
is an altogether new sort of friendship novel, one about friendships stretched to their limits over time and space, the sort of friendships so many of us count as our closest. Kane's gift for describing beauty and loneliness, the real stuff of life, is unparalleled." —
Emma Straub
,
author of All Adults Here
"An engaging and compassionate portrait of how a root-bound, constricted life can begin to bloom. Drawing inspiration from mythic sources, Kane explores the power of friendship and of our connection to the natural world. Her descriptions of plants are transporting." —
Madeline Miller
,
author of Circe
"There's a wonderful richness here in every sentence—a lyric and ambling directness that immediately feels like visiting with an old friend, and applied to an ordinariness that soon becomes sublime with topics that go anywhere and then always back to the cure this narrator is in search of: a remedy for her hesitation with life, that feels like a much larger disappointment, almost global. The novel, you soon realize, is perhaps the remedy she searches for, and you almost wish you could give it to her. But take this home with you, as this, this is for us." —
Alexander Chee
,
author of How to Write an Autobiographical Novel
"Jessica Francis Kane's novel will win your heart: Single, melancholy, resourceful, May Attaway, the 40 year old protagonist of
Rules for Visiting
, sets out on travels to rekindle her oldest friendships, and thereby to find herself. Wry, witty, ultimately uplifting, this gem of a novel celebrates the gifts in our ordinary lives." —
Claire Messud, author of The Burning Girl
"In one motion
Rules for Visiting
can break your heart and lift your spirits up to the sky. Funny, warm, thoughtful, there's a little Olive Kitteridge in this gem of a novel. I did not want this book to end. It is the perfect gift for friends or people you just have to visit (everyone I know is getting this!)" —
Julie Klam
,
author of The Stars in Our Eyes: The Famous, the Infamous, and Why We Care Way Too Much About Them
"An elegant and deeply moving meditation on friendship, family, and life on earth.
Rules for Visiting
is a wonderful novel." —
Emily St. John Mandel
,
author of Sea of Tranquility, The Glass Hotel, and Station Eleven
"Jessica Francis Kane has written a vivid, elegant and masterfully constructed novel about friendship and neighbors and our own personal odysseys. This is a deeply smart book, one I had difficulty putting down. There is real wisdom in these pages." —
Stuart Nadler
,
author of The Inseparables
Expand reviews
Start gifting