Skip content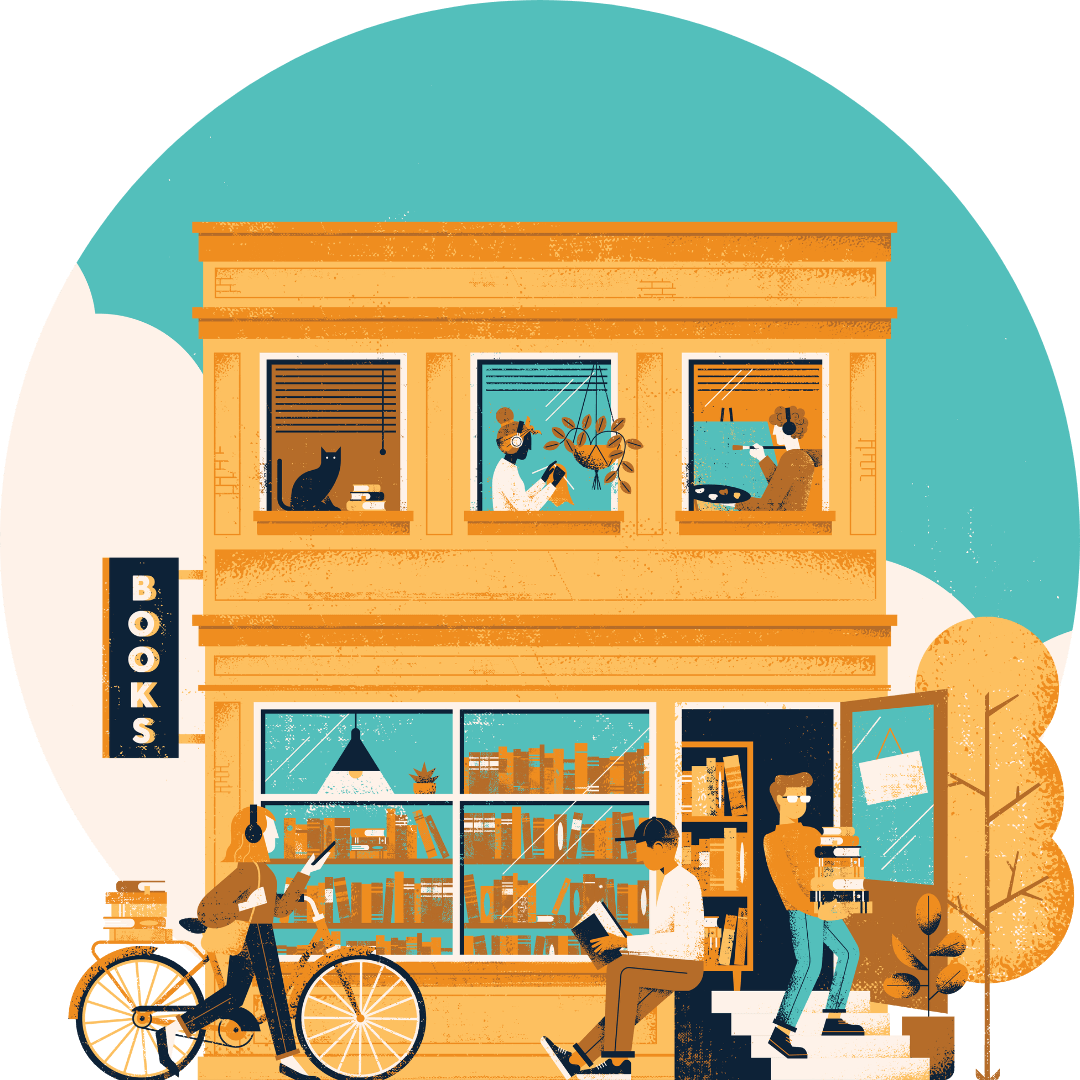 Gift audiobooks, support your bookstore!
With credit bundles, you choose the number of credits, your recipient picks their audiobooks, and your local bookstore is supported.
Start gifting
A Coin for the Ferryman
A Novel
Length 13 hours 15 minutes
Language English
The story can now be told.
In 1999, an elite interdisciplinary team headed by Nobel laureate Andrew Danicek gathered in California to carry out a ground-breaking time-travel experiment. While the rest of the world remained unaware, Julius Caesar was successfully transported from the last day of his life to a specially-constructed covert facility. Four days of conversation with historians and Latin scholars were planned, followed by Caesar's return to the moment from which he was extracted. But despite the team's meticulous efforts to maintain secrecy and plan for all possible exigencies, a kidnap attempt plunges Caesar into peril. Fully aware that the future of civilization may hang in the balance, one team member must summon strength she didn't know she possessed to return Caesar to the Ides of March.
The shocking details of Caesar's visit and its effect on subsequent events have been protected by draconian nondisclosure agreements....until now.
Mark has recorded over 500 books for commercial and government producers, including works by Hemingway, Dostoyevsky, and Dan Brown. He is a past winner of the AFB Scourby Award for non-fiction narration and has been nominated for a Torgi Award. Acting credits include The Odd Couple, Who's Afraid of Virginia Woolf?, The Seven Year Itch, The Nerd, and Boeing Boeing. He directed and starred in the full-cast audio play Flesh and Blood for Dark Menace Productions. As a member and head writer of comedy troupe Those Guys, he has penned a semi-autobiographical play called "How to Make a Baby."
Reviews
"The book felt like a love letter to the classics. It was beautifully written, and well-balanced between modern drama and affection for Rome."—Jo Niederhoff, ManhattanBookReview
"Picture a beautiful young woman racing down the freeway in a classic red Corvette with a distrustful Julius Caesar riding shotgun...A wild ride from start to finish."—Sarah Rice, Booklist Magazine

"In lively style, Megan Edwards gets us turning pages."—David Brin, best-selling author of Star Tide Rising, The Postman, and the Out of time series.
"Megan Edwards has written a fine novel of ancient times, one that will entertain and inform, an important contribution—and an attention-grabber."—Selden Edwards, NY Times best-selling author of The Little Book and The Lost Prince
"A Coin for the Ferryman retells the circumstances of Julius Caesar's assassination in 44 B.C. with some highly entertaining twists and turns. This imaginative yarn has it all: time travel and Las Vegas, archaeological digs and billionaire poultry magnates, and a good portion of sex and skulduggery."—Michael Maas, William Gaines Twyman Professor of History at Rice University, and author of Readings in Late Antiquity, The Cambridge Companion to the Age of Justinian, and John Lydus and the Roman Past.
"This wildly imaginative journey — from the era of Julius Caesar to late 1990s Las Vegas and Los Angeles — offers a thrilling glimpse of time travel and its potential ramifications. The plot draws you in quickly, and the characters and detailed scenes keep you engaged throughout. A deeply enjoyable read."—Heather Skyler, author of Vegas Girls and The Perfect Age
"A highly entertaining story line, with compelling and colorful characters, time travel, chases, and Las Vegas. Any student of Classics who has ever visited Las Vegas has wondered about what it'd be like for Julius Caesar to actually visit Caesars Palace. You know you want to know how that went, and it doesn't disappoint! "—Dawn Smith-Popielski, Recipient of the 2021 Keely Lake Advocacy Award from the American Classical League
"In its diversity of settings and languages, its intelligent combination of experimental science with high culture, A Coin for the Ferryman creates a world in which Caesar emerges as a grand figure who is also a believably flesh-and-bone man, unperplexed by any adventure."—W. Jeffrey Tatum, best-selling author of Always I Am Caesar, The Patrician Tribune, and Professor of Classics at The Victoria University of Wellington.
"Megan Edwards' Julius Caesar takes charge of the narrative from the moment he appears. Neither the big brains of Caltech nor the bright lights of Las Vegas intimidate him for an instant. Highly enjoyable!"—Greg Woolf, Ronald J Mellor Professor of Ancient History at UCLA, and author of Et tu Bruté, The Life and Death of Ancient Cities, and Rome: An Empire's Story.
"A Coin for the Ferryman seamlessly weaves together a number of genres, including historical fiction, action/adventure, speculative fiction, and romance. I enjoyed the journey all the way from ancient Rome to modern-day America and back."—Skylar Hamilton Burris, Editor, Ancient Paths Literary Magazine, and author of When the Heart Is Laid Bare and An Unlikely Missionary.
"Megan Edwards masterfully combines her extensive knowledge of the classical world with her literary skills to produce an intriguing and compelling novel."
—Stephen L. Glass, Professor Emeritus of Classics and Classical Archaeology, Pitzer College
"The skill with which she builds character, diverse places and times, and life stories entertains and instructs, in ironical concert with her detailed and daring fictions, her every account rings true."—John B. Van Sickle, Professor of Classics & of Comparative Literature, City University of New York, Guggenheim fellow, and author of Virgil's Book of Bucolics, the Ten Eclogues Translated into English Verse and The Design of Virgil's Bucolics
"A Coin for the Ferryman is the ideal summer read. It is peopled with an appealing, eclectic cast of characters, among them a Vegas call girl/Latinist, a Nobel laureate, a chicken tycoon, an ex-Jesuit priest, and a Costa Rican heiress, not to mention Julius Caesar himself. Megan's fluid prose style make for such pleasurable reading that 
A Coin for the Ferryman,
 which at first glance appears might take the entire summer to read, comes to a satisfying end all too soon."
—Rebecca Lommel, Professor Emeritus in English Language, Southern Methodist University
"A Coin for the Ferryman is a captivating read and powerful reminder that love, ambition, and family bonds transcend time."—Amanda Skenandore, author of The Second Life of Mirielle West, The Undertaker's Assistant, and Between Earth and Sky.
"With an intriguing premise, an intricate plot involving the highest possible stakes, and a love story that breaks the bounds of time, A Coin for the Ferryman will engage the reader until the very end."—Tracy Barrett, author of The Song of Orpheus, The Beast of Blackslope, and King of Ithaka
"Edwards creates an authentic human being, (Julius Caesar), who quickly adapts to his new home and era, all the while using his brilliant tactician's mind to stay three steps ahead of his adversaries."—Brian Rouff author of Dice Angel , and The House Always Wins
"Often a nail biter—certainly a page turner—A Coin for the Ferryman is a fast-paced and engrossing journey pivoting on one of the most important events in Classical history."—David Rivinus, author of Always Dreaming.
"Weird science, romance, intrigue, car chases, road trips, chopper rides, and the unexpected vagaries of the heart—this one's got it all"—Brett Riley, author of Comanche, Lord of Order, and Freaks
"The mystery of a great figure with with modern characters is a true treat. I didn't want to put it down."—Ellen Snortland, author of Beauty Bites Beast and The Safety Godmothers
Expand reviews
Start gifting