Skip content
Bookseller pick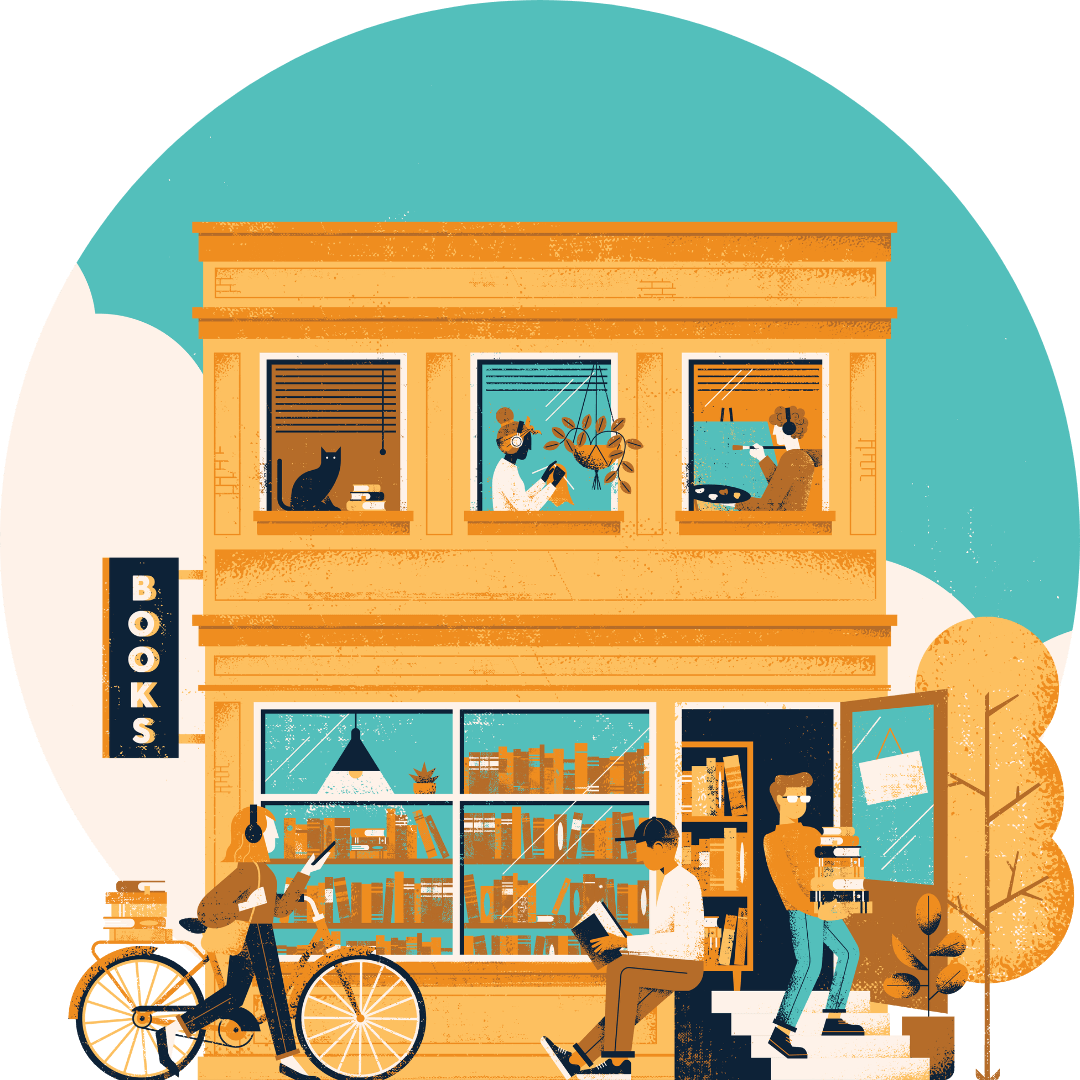 Gift audiobooks, support your bookstore!
With credit bundles, you choose the number of credits, your recipient picks their audiobooks, and your local bookstore is supported.
Start gifting
I Might Regret This
Essays, Drawings, Vulnerabilities, and Other Stuff
Length 6 hours 9 minutes
Language English
Bookseller recommendation

"Abbi Jacobson (of Broad City fame) set off on a solo road trip from New York City to Los Angeles in an impulsive attempt to shake off heartache from a breakup. This quietly introspective and sweetly self-deprecating essay collection brings readers along on Jacobson's cross-country trek and shows us that we're never too old to figure out who we are. The raw honesty and startling vulnerability of this book took me by surprise, inspiring me to take stock of my own path."

— Kelly

•

Bookshop Santa Cruz
From the co-creator and co-star of the hit series Broad City, a "poignant, funny, and beautifully unabashed" (Cheryl Strayed) New York Times bestselling essay collection about love, loss, work, comedy, and figuring out who you really are when you thought you already knew.
When Abbi Jacobson announced to friends and acquaintances that she planned to drive across the country alone, she was met with lots of questions and opinions: Why wasn't she going with friends? Wouldn't it be incredibly lonely? The North route is better! Was it safe for a woman? The Southern route is the way to go! You should bring mace! And a common one... why? But Abbi had always found comfort in solitude, and needed space to step back and hit the reset button. As she spent time in each city and town on her way to Los Angeles, she mulled over the big questions -- What do I really want? What is the worst possible scenario in which I could run into my ex? How has the decision to wear my shirts tucked in been pivotal in my adulthood?

In this collection of anecdotes, observations and reflections--all told in the sharp, wildly funny, and relatable voice that has endeared Abbi to critics and fans alike--readers will feel like they're in the passenger seat on a fun and, ultimately, inspiring journey. With some original illustrations by the author.

Abbi Jacobson is one of the series creators, executive producers, and stars of Comedy Central's critically acclaimed hit show Broad City. She is the New York Times bestselling author of the illustrated book Carry This Book, and has also created two coloring books: Color This Book: New York City and Color This Book: San Francisco. She is the host of A Piece of Work, the Webby Award-winning podcast from the Museum of Modern Art and WNYC Studios.
Reviews
"Poignant, funny, and beautifully unabashed,
I Might Regret This
takes readers on both a cross-the-country adventure and a deep dive into Abbi Jacobson's gigantic heart."—
Cheryl Strayed
"As a passionate fan of Abbi Jacobson's comedy, it was no surprise to me that this book is hilarious, peculiar, and very smart. But I was unprepared for the courage she shows in making herself vulnerable on these pages: Jacobson cracks herself open and explores love and loneliness, travel and independence, success and self-loathing. I wish I hadn't finished reading this...I miss her already."—
Ariel Levy, New York Times bestselling author of The Rules Do Not Apply
"Intimate and brave in a way her audience has yet to experience,
I Might Regret This
is a funny, vulnerable, generous, and excruciatingly honest look at the beautiful heart that beats inside Abbi Jacobson."—
Samantha Irby, New York Times bestselling author of We Are Never Meeting in Real Life and Meaty
"Anyone who has had their heart broken will recognize the emotional contours of Abbi Jacobson's post-breakup cross-country road trip...A sweetly wistful collection which includes her hand-drawn illustrations."—
Washington Post
"Jacobson was seeking to establish a 'small, meaningful connection with a stranger,' and that's exactly what she did. And that is exactly what she's done here, with each one of her readers."—
The New York Times Book Review
"A truly exceptional memoir...Jacobson is tuned into the ways that physical objects, details, smells and tastes shape the bigger things in our lives. Our loves, our insecurities, our heartbreaks, our griefs: She understands that these things are intricately constructed, that their incongruities and moments of humor lend them texture and weight. The ability to understand that sadness and joy and ridiculousness are necessarily intertwined: This is what has always made Jacobson's comedy so tenderly funny. Like "Broad City,"
I Might Regret This
is in a league of its own."—
Michigan Daily
"While asking many questions about adulthood--like what the impact of tucking in her shirt has had on her life--Abbi Jacobson infuses her sharp and witty voice to tell stories about loss, love and finding yourself."—
TIME.com
"Part travelogue, part diary, you come for the delightful observations about road snacks and the life-changing magic of tucking in your shirt, and stay for the endearingly honest, quirky reflections on life, love, art, and work."—
Queerty
Expand reviews
Start gifting