Skip content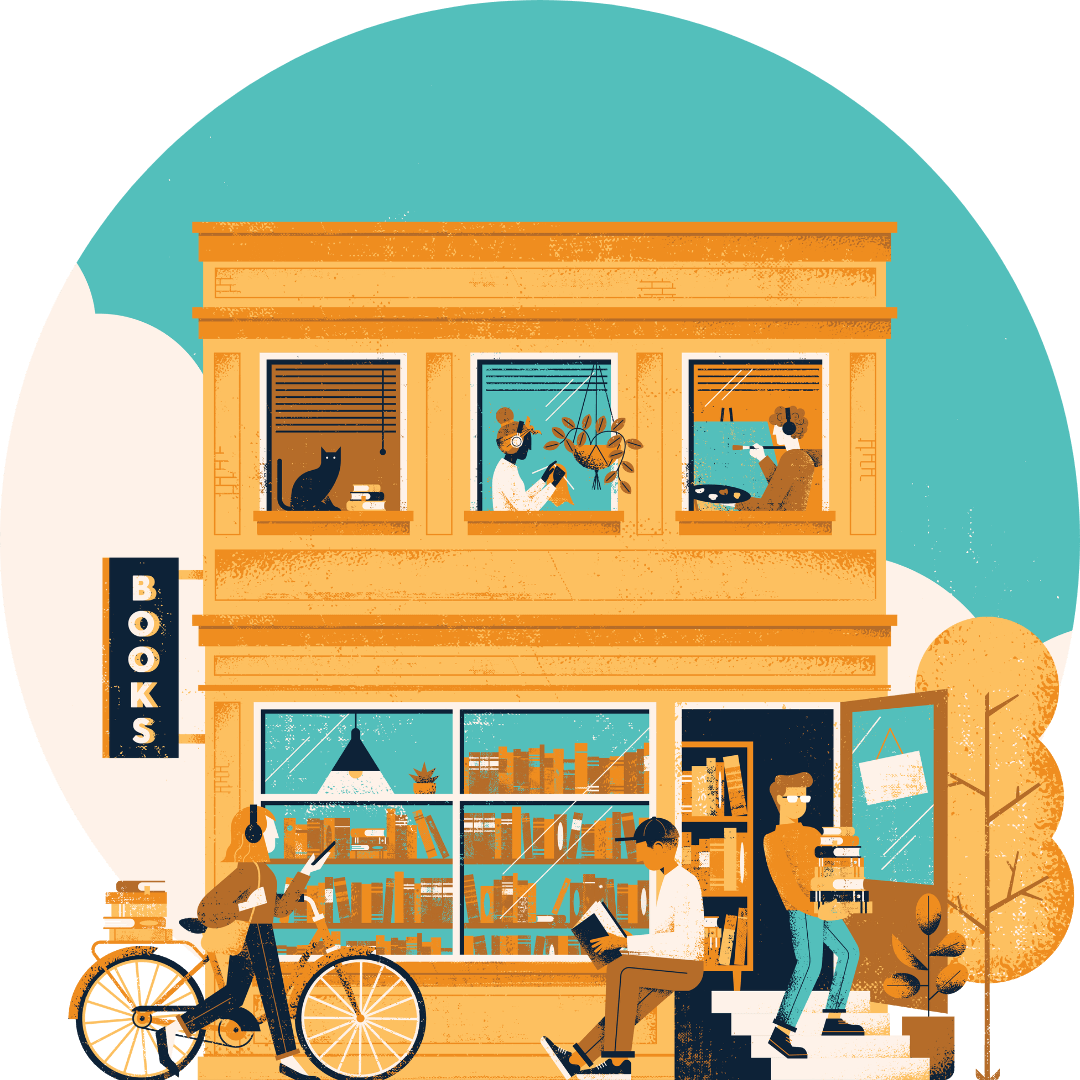 Gift audiobooks, support your bookstore!
With credit bundles, you choose the number of credits, your recipient picks their audiobooks, and your local bookstore is supported.
Start gifting
Weird
The Power of Being an Outsider in an Insider World
Length 9 hours
Language English
Learn why the concept of "weird" is being reclaimed and turned into a badge of honor, used to show how being different—culturally, socially, physically, or mentally—can be a person's greatest strength.

Most of us have at some point in our lives felt like an outsider, sometimes considering ourselves "too weird" to fit in. Growing up as a Russian immigrant in West Texas, Olga Khazan always felt there was something different about her. This feeling has permeated her life, and as she embarked on a science writing career, she realized there were psychological connections between this feeling of being an outsider and both her struggles and successes later in life. She decided to reach out to other people who were unique in their environments to see if they had experienced similar feelings of alienation, and if so, to learn how they overcame them. Weird is based on in-person interviews with many of these individuals, such as a woman who is professionally surrounded by men, a liberal in a conservative area, and a Muslim in a predominantly Christian town. In addition, it provides actionable insights based on interviews with dozens of experts and a review of hundreds of scientific studies.

Weird explores why it is that we crave conformity, how that affects people who are different, and what they can do about it. First, the book dives into the history of social norms and why some people hew to them more strictly than others. Next, Khazan explores the causes behind-and the consequences of-social rejection. She then reveals the hidden upsides to being "weird," as well as the strategies that people who are different might use in order to achieve success in a society that values normalcy. Finally, the book follows the trajectories of unique individuals who either decided to be among others just like them; to stay weird; or to dwell somewhere in between.

Combining Khazan's own story with those of others and with fascinating takeaways from cutting-edge psychology research, Weird reveals how successful individuals learned to embrace their weirdness, using it to their advantage.
Reviews
"[A]nimating, specific, rich, and sometimes laugh-out-loud funny.... For readers who love a well written, thoroughly researched social science book,
Weird
hits the spot. And for those who grew up like Khazan or see themselves in her story, it may be a balm for the soul."—
Washington City Paper
"An insightful ode to oddballs... [Olga Khazan's is] a voice unlike any I can remember encountering on the page. By turns insouciantly candid, calmly authoritative, and poignantly insightful, Khazan's persona has a startling freshness."—
The Washington Post
"If you've ever felt like an outsider or an oddball, Olga Khazan has some good news for you. The very factors that prevent you from fitting in can eventually help you stand out. She's one of my favorite writers on the mysteries of human psychology, and her book gives an enthralling voice-and some enlightening science-to the universal experience of being a little unusual."—
Adam Grant, author of Originals and Give and Take, and host of the TED podcast WorkLife
"This book isn't just a lighthearted, anecdotal tale of how it's OK to be an outsider. Instead, Khazan outlines the fascinating, often heartbreaking reality of how difficult it can be for people who don't fit in...she celebrates these benefits without glazing over the hardships of being an outsider....
The people Khazan interviews are fascinating, and she does a magnificent job of bringing their stories to light with both gentleness and honesty while reminding the reader that no one is ever alone in feeling weird
."—
Bookpage (starred review)
"Olga Khazan takes any topic she writes about and infuses it with so much humor and personality that you immediately want to read about it. With
Weird
, she weaves together fascinating profiles and research with her own experience to reveal the secret strength of being different."—
Susan Cain, author of Quiet
"Inspiring...In engaging and fast-paced prose, Khazan seamlessly interweaves stories of her own upbringing with interviews of a cast of quirky, colorful and inspiring 'outsiders.'
Weird
is blunt, both intentionally and unintentionally funny and alternately heartbreaking and uplifting."
—
Jewish Insider
"A series of sharp, empathetic portraits....A winning demonstration of the value of difference."—
Publishers Weekly
"Almost everyone who walks into my therapy office thinks they're somehow different-or, yes, weird. But in her funny, personal, and always surprising book, Olga Khazan turns that feeling into a hidden strength. Chock full of fascinating research and real-life stories, Weird is both comforting and addicting, and a celebration of the power of our own uniqueness."—
Lori Gottlieb, New York Times bestselling author of Maybe You Should Talk to Someone
"In this insightful and entertaining book, Olga Khazan masterfully illuminates how being different from the crowd is a strength. Through real-life stories and cutting-edge research, this book will help you thrive because of whatever it is that makes you weird."—
Charles Duhigg, author of The Power of Habit and Smarter Faster Better
"
Weird
will make anyone who feels like a fish out of water in their typical environment feel a little less anxious about the world around them."—
Bustle
"Hilarious."
—
Molly Ball, New York Times bestselling author of Pelosi
"I feel seen. And I'm confident I'm not the only one who will recognize myself in these pages. Olga Khazan is a witty, engaging writer, and
Weird
is a compelling journey into the world of 'different' -- and a field guide to weaponizing your inner weirdo for the good."—
Maria Konnikova, author of Mastermind: How to Think Like Sherlock Holmes and The Confidence Game
Expand reviews
Start gifting