Skip content
Desire as we've never seen it before: a riveting true story about the sex lives of three real American women, based on nearly a decade of reporting.
---
Bookseller pick
"I can't recall the last time I've been reading a work of nonfiction and woken up excited purely by the fact that, today, I would get to read more. Compulsive and psychologically riveting, Three Women reads like a novel. I couldn't keep from dog-earing its pages each time Taddeo perfectly expressed something I'd felt but never had the words for. In Sloane, Maggie, and Lina, I recognized aspects of myself — namely the desire for connection and for love. When three women tell their uncensored truth, they can liberate a nation. I feel deeply grateful to Lisa Taddeo for giving us this gift of raw authenticity."

Michaela Carter, Peregrine Book Company
---
Description
Hailed as "a dazzling achievement" (Los Angeles Times) and "riveting page-turner that explores desire, heartbreak, and infatuation in all its messy, complicated nuance" (The Washington Post), Lisa Taddeo's Three Women has captivated readers, booksellers, and critics—and topped bestseller lists—worldwide.
In suburban Indiana we meet Lina, a homemaker and mother of two whose marriage, after a decade, has lost its passion. Starved for affection, Lina battles daily panic attacks and, after reconnecting with an old flame through social media, embarks on an affair that quickly becomes all-consuming. In North Dakota we meet Maggie, a seventeen-year-old high school student who allegedly has a clandestine physical relationship with her handsome, married English teacher; the ensuing criminal trial will turn their quiet community upside down. Finally, in an exclusive enclave of the Northeast, we meet Sloane—a gorgeous, successful, and refined restaurant owner—who is happily married to a man who likes to watch her have sex with other men and women.
Based on years of immersive reporting and told with astonishing frankness and immediacy, Three Women is both a feat of journalism and a triumph of storytelling, brimming with nuance and empathy. "A work of deep observation, long conversations, and a kind of journalistic alchemy" (Kate Tuttle, NPR), Three Women introduces us to three unforgettable women—and one remarkable writer—whose experiences remind us that we are not alone.
---
Audiobook gift memberships
Gift audiobooks to anyone in the world from the comfort of your home. You choose the membership (3, 6, or 12 months/credits), your gift recipient picks their own audiobooks, and your local bookstore is supported by your purchase.
Start gifting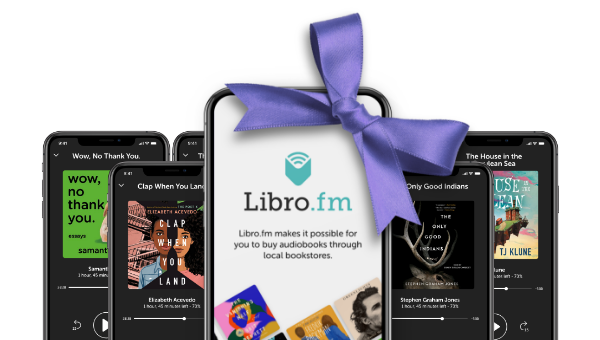 Testimonials
---
"I literally could not put it down. An unflinching dissection of female desire so poetically described, I forgot it was nonfiction. Lisa Taddeo makes a gorgeous, unabashed debut. Wow."

Gwyneth Paltrow
"This book—challenging and heartbreaking—will stay with me. An extraordinary, documentary deep dive into the psychology of women and sex and the stories we tell ourselves. Three Women is as unputdownable as the most page-turning fiction."

Jojo Moyes, author of Me Before You
"I can't remember the last time a book affected me as profoundly as Three Women. Lisa Taddeo is a tireless reporter, a brilliant writer, and a storyteller possessed of almost supernatural humanity. As far as I'm concerned, this is a nonfiction literary masterpiece at the same level as In Cold Blood—and just as suspenseful, bone-chilling, and harrowing, in its own way. I know already that I will never stop thinking about the women profiled in this story—about their sexual desire, their emotional pain, their strength, their losses. I saw myself in all of them. Truly, Three Women is an extraordinary offering."

Elizabeth Gilbert, author of Eat Pray Love and City of Girls
About the author
---
Lisa Taddeo has contributed to New York magazine, Esquire, Elle, Glamour, and many other publications. Her nonfiction has been included in the Best American Sports Writing and Best American Political Writing anthologies, and her short stories have won two Pushcart Prizes. She is the author of Three Women. She lives with her husband and daughter in New England.
Reviews
"The hottest book of the summer . . . Taddeo spent eight years reporting this groundbreaking book, moving across the country and back again in her staggeringly intimate foray into the sexual lives and desires of three 'ordinary' women. Tragedy and despair lurk in each of their stories, but Taddeo's dynamic writing brings them all to breathtaking life."

Entertainment Weekly
"What makes Three Women so remarkable and indelible, and also so refreshingly out-of-step with the tenor of the present moment, is Taddeo's refusal to judge these 'characters.' She is not particularly interested in determining who is right, who is wrong, and who is to blame. Intensity and compulsion draw her to these stories like tractor beams. What most fascinates her is how sexual desire transfigures the entire tissue of a personality and changes the course of lives."

Laura Miller, Slate
"Three Women is a battle cry. . . . Taddeo never judges. She doesn't slip into pseudopsychological frameworks for sex. She inhabits her subjects. And if you think her topic sounds a little louche, or isn't quite your thing, the true magic of this book may lie less in the subject matter and more in the style. . . . It's the literary brilliance of the book that will knock you back–how she channels these women's voices through her own. . . . For anyone who thinks they know what women want, this book is an alarm, and its volume is turned all the way up."

Lea Carpenter, TIME