Skip content
Bookseller pick
"Robin Blyth is in over his head at this new weird magical liaison job he was shoved into, and now he's cursed to boot. Edwin Courcey is trying to figure out what happened to Robin's predecessor and remove the curse. They've both got a lot going on and the growing attraction between them is really not helping. A Marvellous Light revels in the magical tropes, love, and mystery. I couldn't put it down like I think the book itself magically attached itself to my hands until I finished it. If you are looking for some magic and a bit of fun, pick this book up now!"

Izzy, Off the Beaten Path Bookstore
Bookseller pick
"You know that feeling when you start a book and from the very beginning you find yourself thinking: "oh, we're going to have FUN here." That's Freya Marke's A Marvellous Light. Whip smart historical fantasy with one of the most unique and clever magic systems around. A centuries-old mystery threatening to unravel magical society and upset a deeply entrenched balance of power. A beautifully drawn and diverse supporting cast of friends and foes alike. And, as if that wasn't enough, top it all off with some of my favorite things: a yearning-filled love story, and some truly marvelous sex. Genuinely the most fun I've had reading a book this year. I'm waiting with bated breath (and keeping some Cat's Cradle sting handy) for the next in the series."

Sarah, Powell's Books
---
Description
Red White & Royal Blue meets Jonathan Strange and Mr. Norrell: debut author Freya Marske's A Marvellous Light unfolds in an Edwardian England full of magic, contracts, and conspiracies.

Robin Blyth has more than enough bother in his life. He's struggling to be a good older brother, a responsible employer, and the harried baronet of a seat gutted by his late parents' excesses. When an administrative mistake sees him named the civil service liaison to a hidden magical society, he discovers what's been operating beneath the unextraordinary reality he's always known.

Now Robin must contend with the beauty and danger of magic, an excruciating deadly curse, and the alarming visions of the future that come with it—not to mention Edwin Courcey, his cold and prickly counterpart in the magical bureaucracy, who clearly wishes Robin were anyone and anywhere else.

Robin's predecessor has disappeared, and the mystery of what happened to him reveals unsettling truths about the very oldest stories they've been told about the land they live on and what binds it. Thrown together and facing unexpected dangers, Robin and Edwin discover a plot that threatens every magician in the British Isles—and a secret that more than one person has already died to keep.

A Macmillan Audio production from Tordotcom
---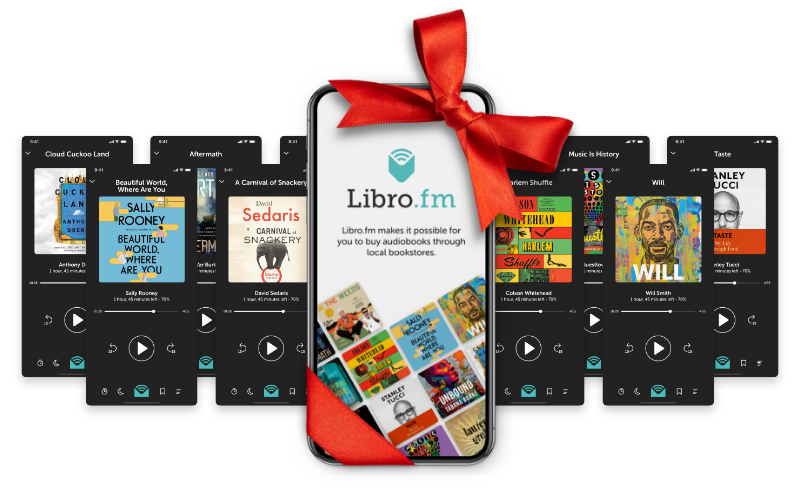 Shop early and gift big!
Gift an audiobook membership to anyone in the world and support local bookstores at the same time.
Start gifting
---
---
---
Bookseller Pick
By: Freya Marske
Narrated by: David Thorpe
Length: 14 hours 30 minutes
Abridged: No
Red White & Royal Blue meets Jonathan Strange and Mr. Norrell: debut author Freya Marske's A Marvellous Light unfolds in an Edwardian England full of magic, contracts, and conspiracies.

Robin Blyth has more than enough bother in his life. He's struggling to be a good older brother, a responsible employer, and the harried baronet of a seat...
Read more »
Learn more