Skip content
Gift memberships
Gift audiobooks to anyone in the world from the comfort of your home. You choose the membership (3, 6, or 12 months/credits), your gift recipient picks their own audiobooks, and local bookstores is supported by your purchase.
Start gifting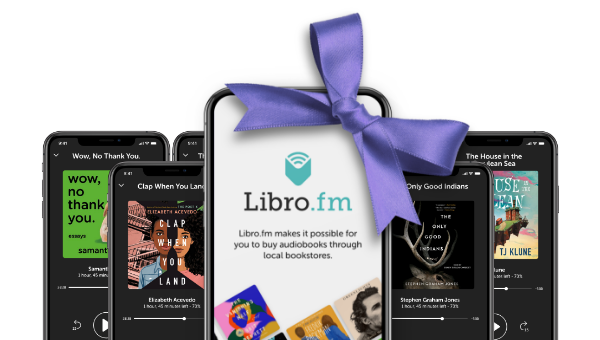 The Book of Unknown Americans
A novel
Length 9 hours 11 minutes
Language English
Summary
"A triumph of storytelling. Henríquez pulls us into the lives of her characters with such mastery that we hang on to them just as fiercely as they hang on to one another and their dreams. This passionate, powerful novel will stay with you long after you've turned the final page." —Ben Fountain, author of Billy Lynn's Long Halftime Walk
 
A boy and a girl who fall in love. Two families whose hopes collide with destiny. An extraordinary novel that offers a resonant new definition of what it means to be American.

Arturo and Alma Rivera have lived their whole lives in Mexico. One day, their beautiful fifteen-year-old daughter, Maribel, sustains a terrible injury, one that casts doubt on whether she'll ever be the same. And so, leaving all they have behind, the Riveras come to America with a single dream: that in this country of great opportunity and resources, Maribel can get better.

When Mayor Toro, whose family is from Panama, sees Maribel in a Dollar Tree store, it is love at first sight. It's also the beginning of a friendship between the Rivera and Toro families, whose web of guilt and love and responsibility is at this novel's core.

Woven into their stories are the testimonials of men and women who have come to the United States from all over Latin America. Their journeys and their voices will inspire you, surprise you, and break your heart.

Suspenseful, wry and immediate, rich in spirit and humanity, The Book of Unknown Americans is a work of rare force and originality.

Read by Yareli Arizmendi, Christine Avila, Jesse Corti, Gustavo Res, Ozzie Rodriguez, and Gabriel Romero

Featured in these playlists...
Audiobook details
Length
9 hours 11 minutes
Publisher
Penguin Random House Audio Publishing Group
Published on
June 3, 2014
Gift memberships
Gift audiobooks to anyone in the world from the comfort of your home. You choose the membership (3, 6, or 12 months/credits), your gift recipient picks their own audiobooks, and local bookstores is supported by your purchase.
Start gifting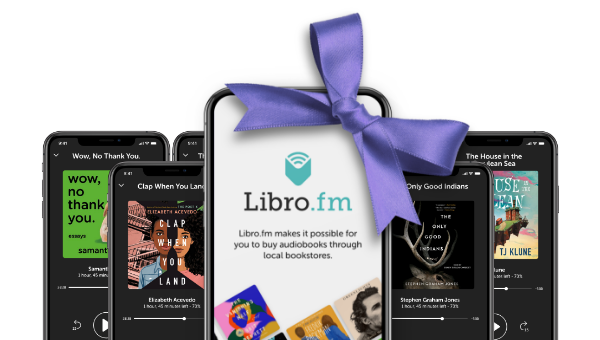 Reviews
"Timely . . . powerful . . . genuinely moving . . . a chronicle of a beautiful Mexican teenager named Maribel Rivera and her admiring friend and neighbor, Mayor Toro. Maribel and Mayor's star-crossed love lends this novel an emotional urgency; the story of their families gives us a visceral sense of the magnetic allure of America, and the gaps so many immigrants find here between expectations and reality. In slowly revealing the back stories behind [their] arrival in America and what they have at stake in remaining here, Henríquez gives us an intimate understanding of the sense of dislocation they experience almost daily, belonging neither here nor there, caught on the margins of the past and the future. She conveys the homesickness they feel—missing not just family and friends but also the heat and light and rhythms of the places they left behind—and their awareness of the fragility of even their most ordinary dreams of safety. The story encapsulate[s] the promises and perils of the American dream . . . Henríquez's myriad gifts as a writer shine." —Michiko Kakutani,
The New York Times
"Henríquez distills the vast sea of immigrant stories into a small apartment building community in Delaware. At the center are two star-crossed teens, Mayor and Maribel . . . Through their friendship and budding romance, Mayor becomes a hero, protecting Maribel from a dangerous boy. He starts to bring her out of her shell [and] Maribel begins to reconnect with her former self. Their doomed love is just one of the
Romeo & Juliet
twists in the book—Henríquez threads that theme through the relationships between parents and their children, husbands and wives, the immigrant community with their home countries and their new one . . . Through her unadorned prose, these struggles ring clear, voices rising above the din of political debate." —Korina Lopez,
USA Today
"Gripping . . . genuinely devastating. Henríquez has found a memorable way to open up complex topics—discrimination, love and grief in family life, and the experiences of being displaced or feeling at home. A novel that can both make you think and break your heart." —Sarah Stone,
San Francisco Chronicle
"Reminiscent of the chorus of voices that made Oscar Lewis's
The Children of Sanchez
so memorable, and Arundhati Roy's
The God of Small Things
so profoundly humane, Henriquez's tale about coming to America is a striking original . . . It's no easy trick to pull a good story from the classic immigrant chronicle, the striver's tale. But this novel about the Riveras and their hastily cobbled world is sure to bring Henriquez many readers. It is a deeply stirring story about a budding romance between two unlikely lovers, but also a ringing paean to love in general: to the love between man and wife, parent and child, outsider and new­comer, pilgrims and promised land. With a simple, unadorned prose that rises to the level of poetry, Henríquez achieves the seemingly impossible: Without a trace of sentimentality, without an iota of self-indulgence or dogma, she tells us about coming to America.
The Book of Unknown Americans
leaves you in thrall to its vivid characters and its author's sure hand." —Marie Arana,
The Washington Post
"In a TED talk titled 'The Danger of a Single Story," Nigerian novelist Chimamanda Ngozi Adichie noted that 'the problem with stereotypes is not that they are untrue, but that they are incomplete.' Henríquez's big-hearted novel challenges the 'single story' by exploring a wide range of Latino experiences.
The Book of Unknown Americans
is a welcome contribution to a broadening literary conversation that features immigrants from all across the Americas, and all walks of life. As Henríquez shows, theirs is a story composed of many stories." —Ashley Hope Pérez,
Texas Observer
"There's an aura of benevolence in these pages that feels honestly come by, stemming in part from Mayor and Maribel's innocent romance but mostly from the steady support and encouragement among the families—the charismatic residents of the Redwood Apartments in Delaware. 'Who comes to the U.S. and ends up in Delaware?', one [character] jokingly wonders . . . Henríquez's feat is to make the reader feel at home amid these good, likeable people. Be warned: The price of this closeness is the book's tragic conclusion." —
The Wall Street Journal
"Textured, resonant . . . rich, human.
The Book of Unknown Americans
ramps up like a rainstorm then releases across the landscape, and once you look outside, touches absolutely everything. It is a graceful examination of the American immigrant experience from the oft overlooked perspective of the immigrant herself . . . It's easy to become lost in the young love story, [but] Alma's parenting checks readers back into the fear and newness inherent in life on unfamiliar turf, with the inability to communicate . . . The novel's last line is bone-chilling. A secret peek into lives—an 
unknown 
life—to which we are not often privy. To walk away without learning something from its pages—most of all, empathy—would be an opportunity squandered. But leave it to the feeling in your chest on your chest when you reach the last page to tell you that." —Meredith Turits,
Bustle
(June fiction pick)
"I didn't want to read another book about the immigrant experience. So ubiquitous in literature, the theme can feel tired and unoriginal, even to those of us who've lived it. But the first few paragraphs of Henríquez's prose—words whose simplicity belies their weight—seduced me with beauty and the promise of a rich tale. And Henríquez delivered. This is a book about love, about how we seek to help those we love, sometimes with unforeseen and tragic consequences . . . Henríquez ignites the tension in the first few pages and lets it simmer and pull the story along . . . Lyrical . . . There is beautiful writing in these pages [that] illustrates the full ethnic range of the Americas and how so many people south of our border ended up here. I'm not spoiling it to say that Henríquez brings the story to a heart-crushing explosion of an end fueled by secrets, love, fear and ethnic tension. Bottom line, if you read only one more book about the immigrant experience, make it this one." —Beatriz Terrazas,
Dallas Morning News
"Observant . . . a bighearted ensemble of a story. Set at a scrappy apartment complex in Delaware,
The Book of Unknown Americans
is a pan-Latino novel, with characters from Panama, Venezuela, Mexico and Puerto Rico, among other nations. In love and locked out of any reasonably cool social scene in high school, Mayor Toro and Maribel Rivera are the teens at the heart of the novel. Interspersed among their tentative, fumbling love story are chapters devoted to the back stories of the other residents of the complex. Henríquez covers the gamut of the immigrant experience: how they arrived in America, why they came, what they think of their new home, whether they miss their first home. In other words, she captures an experience at the heart of this country's history that is often a cursory, incomplete story in the media . . . Poor and at the mercy of forces they do not entirely understand, her characters nonetheless experience victories that no one but their families and the fellow residents of their complex share. 'I hope this book can play a small role in maybe opening Americans a bit more to empathy,' Henriquez says." —Claiborne Smith,
Kirkus
"Remarkable . . . the narrative of our two central families could easily sustain the novel, but Henríquez has taken it further.
The Book of Unknown Americans
gives voice to an entire society of people who struggle and work for the hope of better lives—but these lives don't necessarily turn out as they may have dreamed. These people live days steeped in uncertainty and sometimes fear, and the sacrifices that are made in a move toward a better lot in life are huge. Henriquez opens the doors to this experience. Amid the grit and shadows, doubt and desperation, Henríquez finds beauty in community, in love, in family, in perseverance. And lucky us—we have the beauty, too, that is Henríquez's writing." —Kristin Fritz,
Everyday eBook
"With eloquence, grace and, yes, sorrow, Henríquez creates an ensemble cast that speaks for millions of people who live among us but whose voices are rarely heard. This is a remarkable novel that every American should read." —Meganne Fabrega, Minneapolis
Star Tribune
"Enrapturing and heartbreaking . . . a stunning cross-cultural love story under the guise of a narrative about Latino families trying to make their way in America . . . Like a music master at the harp, Henriquez elegantly plays with human heart strings as she illustrates the complexities of the immigrant experience through the story of two families, as well as the company with whom they surround themselves." —Morgan Ribera,
Bustle
"The stories you hear about immigration are the ones that generate sensational headlines: sheriffs patrolling the border with shotguns, finger-pointing on Fox News, red-hot rhetoric in political campaigns across the country. But as Henríquez was reminded a few years ago, there are plenty of stories that are told rarely, if ever . . . At the center of
The Book of Unknown Americans
are Arturo and Alma Rivera, who have immigrated legally from Mexico to enroll their daughter in a special-needs school because she has suffered a brain injury. When Mayor Toro, a young naturalized citizen originally from Panama, falls in love with her, the Rivera and Toro families become forever intertwined . . . The Riveras' vulnerability increases [and] ultimately the story spins toward tragedy. Along the way, Henríquez allows the characters to speak for themselves . . . The politics of immigration, while never explicitly argued, remain subtly in play, as do more existential matters affecting immigrants, such as mixed national and cultural allegiances and affiliations between the generations . . . Henríquez's most ambitious book yet." —Kevin Nance,
Chicago Tribune
"A novel told in many voices of Latin American people who come to this country and live in one apartment building in Delaware: a book about the love affairs and various things that go on—but it's really about what it means to be an American, and what it means to have come here—what it cost them and what you get." —Sara Nelson, on
CBS This Morning
, Amazon's "Must-Have Titles for Your Summer Reading List"
"Henríquez's best yet . . . The notion of home—where we make it, how we define it, and why we leave it—lies at the heart of
The Book of Unknown Americans.
Gut-wrenching
.
" —Rachel Bertsche,
Chicago Magazine
"Poignant and profound . . . Beautiful, heartbreaking, hopeful and enlightening. Each character in
The Book of Unknown Americans
tells their story of how they came to America. How much they wanted to become part of this wonderful country with so many opportunities . . . Little did they know that leaving Mexico, Venezuela, Puerto Rico, Panama, Guatemala or Nicaragua, each with their own unique heritage, food, language and culture, they would all be lumped together as a group of immigrants that were not welcomed or wanted. [But] these strangers soon became friends, something of a newly established family . . . Candid, thoughtful . . . This book
had
to be written. And
needs
to be read. A copy should show up on each politician's desk, teacher's desk, in each American citizen's hands." —Marisa Robinson,
The Daily Dosage
"A novel crowded with characters as vivid as they are resilient—families and neighbors who have bravely chosen hope over fate.
The Book of Unknown Americans
begins with a vivid vision of promise. [But] Hollywood hopes sink like L.A. smog when Alma Rivera, her husband, Arturo, and their daughter wind up in a dingy apartment with found furniture, and Arturo, who owned a construction firm in Mexico, finds work as a mushroom picker. The Riveras come seeking better care for their daughter, Maribel, but they find camaraderie and destiny in their apartment complex, which teems with other immigrant clans—such as the Panamanian Toro family, whose gawky son, Mayor, falls hard for Maribel. Their collective story is interlaced with tales of dreams deferred from the other tenants, [including] a Puerto Rican dancer who could well be a proxy for anyone from far away with an American-size appetite to dream." —Jennifer Arellano,
Elle
"A novel as disturbing as it is beautiful: a testament to the mixed blessings our country offers immigrants, who struggle against bigotry and economic hardship while maintaining just enough hope to keep striving for something better. A narrative mosaic that moves toward a heartrending conclusion." —Daniel A. Olivas,
The Los Angeles Review of Books
"Passionate . . . Henríquez imagines the sweet—and bitter—reality of coming to America, giv[ing] voice to the unheard stories of people who have quit their native countries for what they hope will be a better life. Alternating points of view bring to life nine families living in an apartment building in Delaware who have fled their birthplaces—dusty towns in Panama, Mexico, Nicaragua, Guatemala, Paraguay—to begin anew in the States . . . The Riveras arrive at dusk, unfolding themselves from the back of a red pickup truck after a days-long journey from Mexico. They are here legally, desperately hoping that an American school will restore their daughter, Maribel, who has suffered a traumatic brain injury, to the outgoing girl she used to be . . . The Toros offer their new neighbors friendship; their son, Mayor, is smitten with Maribel from the moment they meet. As the novel unfolds, the two share a tender love. Through her characters' fears, their robust affection for one another, and their resilience, Henríquez illuminates the disparity between the lives they've given up and the benefits they've gained. For some, the struggle to find new identities as Americans yields rewards; for others, the transition is too difficult, and they return home the way they came: 'out of one world and into the next.'" —Abbe Wright,
O, The Oprah Magazine
"Henríquez borrows both the epic scope and the immediacy of oral history in
The Book of Unknown Americans,
taking readers inside the private anxieties of immigrants—strangers in a strange land. The final crashing together of all the [story's] forces is devastating, as is the deftness with which Henriquez handles both the dramatic conclusion and the aftershocks. (Yes, I cried.) The book's structure contributes greatly to the emotional impact: Hearing the stories told in Alma's and Mayor's own voices brings us inextricably close to them. Dividing their tales is a chorus of voices in which other inhabitants of the building tell their stories. The effect is that of both bridge and ballast: the stories enrich the experience with their depictions of the delicate line between heartache and triumph. Henríquez is a world-class stylist." —Jonathan Messinger,
Chicago Reader
"On a cold, bewildering night, the Riveras, who have just left their happy lives in Mexico, are dropped off at a dilapidated apartment building [in] Delaware. Alma Rivera worries about their beautiful 15-year-old daughter, Maribel, who has suffered a brain injury; her parents have sacrificed everything to send her to a special school. Their building turns out to be a sanctuary; as the Riveras' dramatic tale unfolds, Henríquez brings their generous neighbors forward to tell the compelling stories of why and how they left Venezuela, Puerto Rico, Guatemala, Nicaragua, Colombia, Mexico, Panama, and Paraguay. As one man says, 'We are the unknown Americans,' those who are feared and hated. As Maribel opens up to the infatuated boy next-door, terror of the unknown becomes a tragic force. Each scene, voice, misunderstanding, and alliance is beautifully realized and brimming with feeling in the acclaimed Henríquez's compassionately imagined, gently comedic, and profoundly wrenching novel of big dreams and crushing reality, courageous love and unfathomable heartbreak." —Donna Seaman,
Booklist
(starred)
"Evoking a profound sense of hope, Henríquez delivers a moving account of those who will do anything to build a future for their children—even if it means confronting the fear and alienation lurking behind the American dream." —
Publishers Weekly
"Distinctively compassionate and original—a moving portrait of people who often pass before our eyes under a veil of invisibility. Gorgeously woven of both hope and delusion, and of the many kinds of love, this is a novel in which characters' assimilations and aspirations are as much to a new country as to something even broader: to other, finer versions of themselves. As a reader I felt assimilated too, forever altered by the extraordinary world Henríquez creates." —Heidi Julavits, author of
The Vanishings
"Spectacular . . . highly believable and poignant . . . A well-written story set among 'unknown Americans,' ostensibly Hispanic but in many ways any family adjusting to a new culture and way of life, regardless of ethnicity." —Lawrence Olszewski,
Library Journal
"Cristina Henríquez has written an exquisite and profound novel of love, longing, and the resilience of the human spirit. Her characters may be invisible souls on the American landscape, but their stories leave an indelible mark on the heart." —Gilbert King, Pulitzer Prize-winning author of
Devil in the Grove
"
The Book of Unknown Americans
is filled with the fiercest kinds of love—of a boy for a beautiful girl, of stricken parents for an injured daughter, of an immigrant community for an impossible America. In this powerful novel, Cristina Henríquez gives us unforgettable characters, whose destinies are shaped by forces—senseless, random, political—far beyond their control, and yet whose resilience yields a most profound and unexpected kind of beauty." —Ruth Ozeki, author of
A Tale for the Time Being
"Wonderful. If most novels, or at least most good ones, are songs, then
The Book of Unknown Americans
is a choir. In a multiplicity of voices, each one distinct and authentic, Cristina Henríquez tells a whole community of stories, and the book that emerges is warm, wise, and unfailingly generous. It never seems to strive for profundity or grasp at poignancy, and yet page by page, as naturally as can be, it rouses the conscience and touches the heart." —Kevin Brockmeier, author of
The Brief History of the Dead
 and
The Illumination
"Here is an important story about family, community and identity, told with elegance and compassion.
The Book of Unknown Americans
is unforgettable." —Jami Attenberg, author of
The Middlesteins
"Some of the characters in
The Book of Unknown Americans
were born in the United States, others came as adults or were brought here from Central and South America. Their stories speak to us, involve us in their lives. They dream, meet challenges, and dare to live on hope. Sometimes they cry, but they also laugh, dance, make love. In this beautiful book, Cristina Henríquez introduces us to their vibrant lives, to heartbreaking choices, to the tender beginnings of love, and to the humanity in every individual. Unforgettable." —Esmeralda Santiago, author of
When I Was Puerto Rican
and
Conquistadora
"Cristina Henríquez's novel is a triumph not just of storytelling, but of
American
 storytelling, a novel whose breadth and power blow open any traditional definition of 'American.' Henríquez pulls us into the lives of her characters with such mastery that we hang onto them just as fiercely as they hang onto one another, and their dreams. This passionate, powerful novel will stay with you long after you've turned the final page." —Ben Fountain, author of
Billy Lynn's Long Halftime Walk
Expand reviews