Skip content
Bookseller pick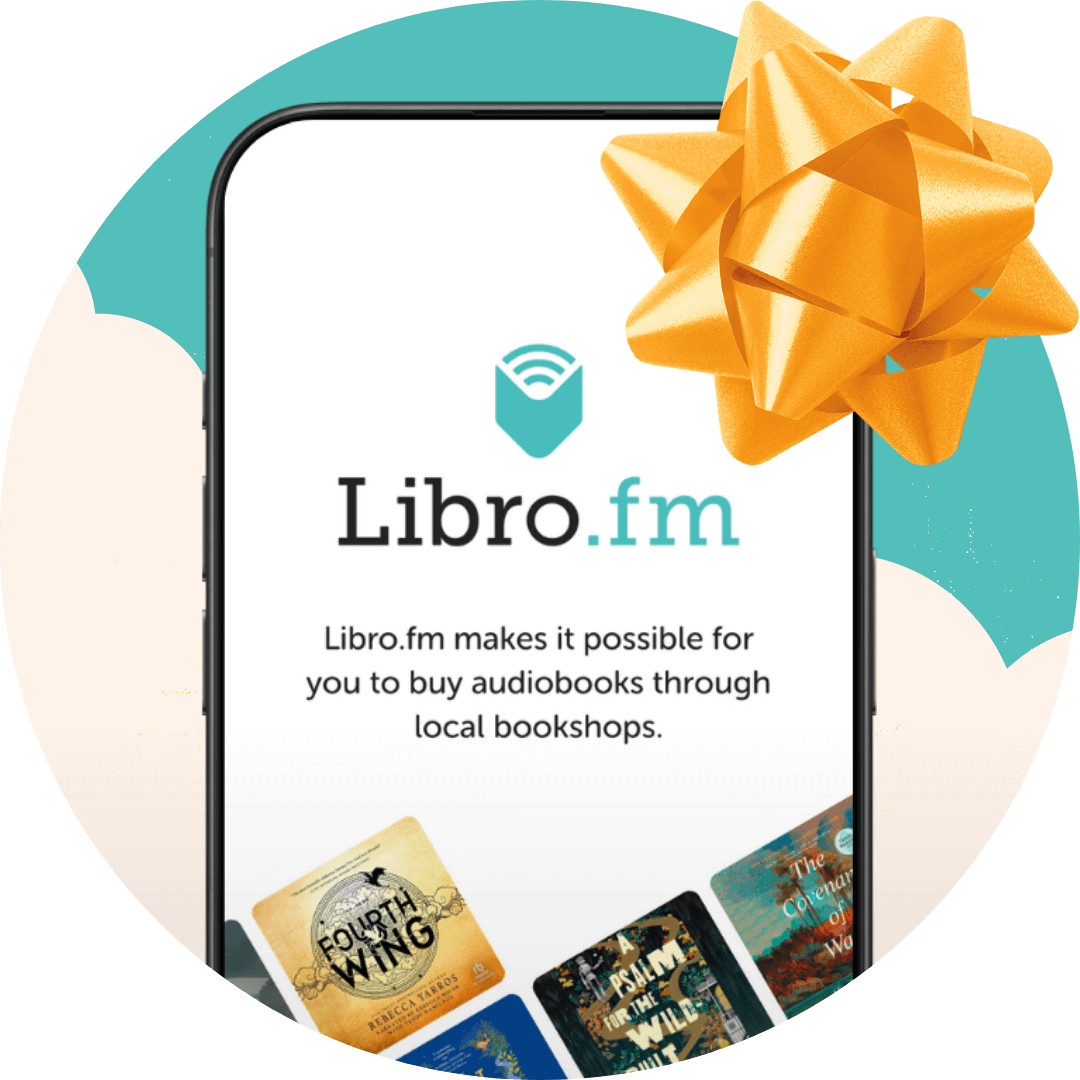 The perfect last-minute gift
Audiobook credit bundles can be delivered instantly, given worldwide, and support your local bookstore!
Start gifting
Length 18 hours 51 minutes
Language English
Bookseller recommendation

"While any new book from Richard Russo is a cause for celebration, to have one that revisits the characters from a beloved classic feels like a gift from the literary gods. Everybody's Fool returns to North Bath, New York, the setting for Russo's breakout novel from 1993, Nobody's Fool. No one writes better about the quirks, petty jealousies, hard times, humor, and heartbreak of small-town America. Everybody's Fool is good, old-fashioned storytelling at its finest!"

— Shawn Donley

•

Powell's Books
A New York Times 2016 Notable Book

An immediate national best seller and instant classic from the Pulitzer Prize-winning author of Empire Falls. Richard Russo returns to North Bath—"a town where dishonesty abounds, everyone misapprehends everyone else and half the citizens are half-crazy" (The New York Times)—and the characters who made Nobody's Fool a beloved choice of book clubs everywhere. Everybody's Fool is classic Russo, filled with humor, heart, hard times, and people you can't help but love, possibly because their various faults make them so human.
 
Everybody's Fool picks up roughly a decade since we were last with Miss Beryl and Sully on New Year's Eve 1984. The irresistible Sully, who in the intervening years has come by some unexpected good fortune, is staring down a VA cardiologist's estimate that he has only a year or two left, and it's hard work trying to keep this news from the most important people in his life: Ruth, the married woman he carried on with for years . . . the ultra-hapless Rub Squeers, who worries that he and Sully aren't still best friends . . . Sully's son and grandson, for whom he was mostly an absentee figure (and now a regretful one). We also enjoy the company of Doug Raymer, the chief of police who's obsessing primarily over the identity of the man his wife might've been about to run off with, before dying in a freak accident . . . Bath's mayor, the former academic Gus Moynihan, whose wife problems are, if anything, even more pressing . . . and then there's Carl Roebuck, whose lifelong run of failing upward might now come to ruin. And finally, there's Charice Bond—a light at the end of the tunnel that is Chief Raymer's office—as well as her brother, Jerome, who might well be the train barreling into the station.

A crowning achievement—"like hopping on the last empty barstool surrounded by old friends" (Entertainment Weekly)—from one of the greatest storytellers of our time.
Reviews
"Cause for celebration . . . writing that reflects [Russo's] deep affection for the quotidian and for the best and worst that's found in every human heart." —Sally Bissell,
Library Journal

"Buoyantly unsentimental . . . You hold his books to your heart." —Jan Stuart,
The Boston Globe

"Elegiac but never sentimental. . . . Russo's compassionate heart is open to the sorrows, and yes, the foolishness of this lonely world, but also the humor, friendship and love that abide." —Paul Wilner,
San Francisco Chronicle

"[A] sweeping comic novel . . . Whether you loved
Nobody's Fool
or never heard of it, reasons about to read its sequel." —Betty J. Cotter,
The Providence Journal
"Hard-bitten, hard-drinking, hardscrabble comedy [whose] timing is impeccable: Russo understands more about the 'plight of the working class' than any so-called pundit attempting to decipher this election." —Yvonne Zipp,
The Christian Science Monitor

"Russo [renders] with uncommon grace the dashed expectations and wistful regrets of his working-class hero, Sully." —
O Magazine

"Rollicking and heartfelt." —Jeff Baker,
The Seattle Times

"For fans who've missed Sully and the gang,
Everybody's Fool
is like hopping on the last empty barstool surrounded by old friends." —Jeff Labreque,
Entertainment Weekly

"A writer of great comedy and warmth, Russo's living proof that a book can be profound and wise without aiming straight into darkness. [His] voice can play in any register, any key, any style [in this] portrait of an entire community, in all its romance and all its grit." —Eliot Schrefer,
USA Today

"Russo brings wit and warmth to this slapstick tale . . . Once again his characters are marvelous creatures, endearing in spite of themselves." —
People

 "A delightful return . . . to a town where dishonesty abounds, everyone misapprehends everyone else and half the citizens are half-crazy. It's a great place for a reader to visit, and it seems to be Russo's spiritual home." —Janet Maslin,
The New York Times

"How could twenty-three years have slipped by since
Nobody's Fool
? . . . Russo is probably the best writer of physical comedy that we have [but] even the zaniest elements of the story are interspersed with episodes of wincing cruelty. . . . The abiding wonder [is that] Russo's novel bears down on two calamitous days and exploits the action in every single minute . . . mudslides, grave robbery, collapsing buildings, poisonous snakes, drug deals, arson, lightning strikes and toxic goo. North Bath is a sleepy little town that never sleeps [and] no tangent ever feels tangential." —Ron Charles,
The Washington Post

"Everybody should read
Everybody's Fool.
Almost nobody in Richard Russo's novel is sure of anything, but I'm sure of that. . . . [He] has given readers all they should want." —Brian O'Neill,
The Pittsburgh Post-Gazette

"The
Fool
books represent an enormous achievement, creating a world as richly detailed as the one we step into each day of our lives. . . . Sully in particular emerges as one of the most credible and engaging heroes in recent American fiction. . . . Bath is real, Sully is real, and so is Hattie's and the White Horse Tavern and Miss Peoples's house on Main, and I can only hope we haven't seen the last of them. I'd love to see what Sully's going to be up to at 80." —T. Coraghessan Boyle,
The New York Times Book Review
"I was holding my breath for fear
Everybody's Fool
wouldn't live up to its predecessor, but I shouldn't have worried. As good as Russo was in 1993, he's even better now. And
Everybody's Fool
is a delight [with] enough bizarre events, startling revelations, unlikely heroes and touching moments to supply a dozen small towns . . . He is also a master of plotting, from cliffhangers to twists that deftly link apparently unrelated threads. This book's tone is largely comic, but Russo writes with uncommon insight about love, families and friendship." —Collette Bancroft,
Tampa Bay Times
"A madcap romp, weaving mystery, suspense and comedy in a race to the final pages." —Jennifer Maloney,
The Wall Street Journal
"Triumphant. . . Russo's reunion with these beloved characters is genius: silly slapstick and sardonic humor play out in a rambling, rambunctious story that poignantly emphasizes that particular brand of loyalty and acceptance that is synonymous with small-town living." —Carol Haggas,
Booklist
(starred)
"Russo hits his trademark trifecta: satisfying, hilarious, and painlessly profound." —
Kirkus Reviews
(starred)
Expand reviews
Start gifting