Skip content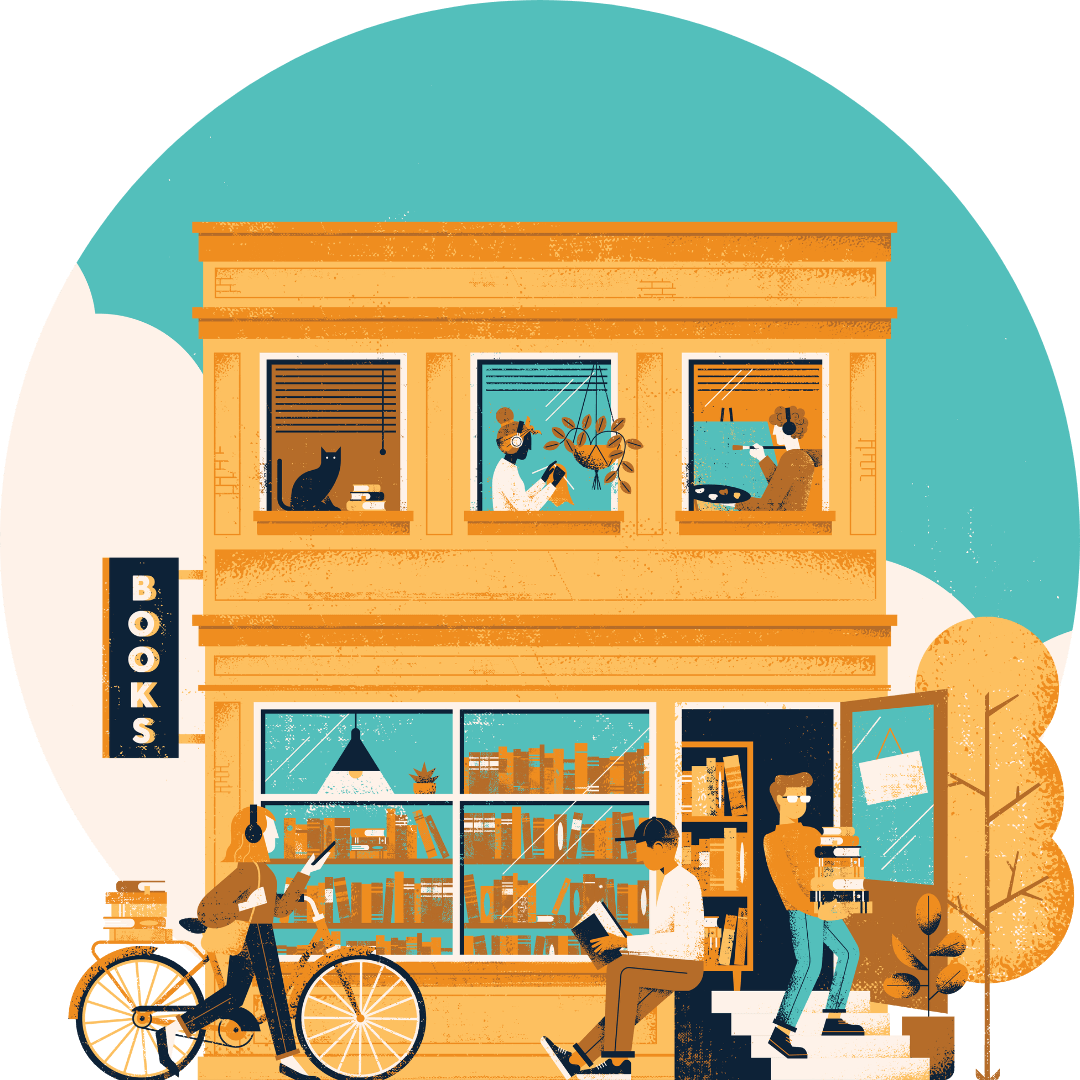 Gift audiobooks, support your bookstore!
With credit bundles, you choose the number of credits, your recipient picks their audiobooks, and Bookshop.org is supported.
Start gifting
Awe
The New Science of Everyday Wonder and How It Can Transform Your Life
Length 7 hours 52 minutes
Language English
A National Bestseller!

"Read this book to connect with your highest self."
—Susan Cain, #1 New York Times bestselling author of Bittersweet and Quiet

"We need more awe in our lives, and Dacher Keltner has written the definitive book on where to find it."
—Adam Grant, #1 New York Times bestselling author of Think Again

"Awe is awesome in both senses: a superb analysis of an emotion that is strongly felt but poorly understood, with a showcase of examples that remind us of what is worthy of our awe."
—Steven Pinker, Johnstone Professor of Psychology, Harvard University, and author of How the Mind Works and Rationality


From a foremost expert on the science of emotions and consultant to Pixar's Inside Out, a groundbreaking and essential exploration into the history, science, and greater understanding of awe

Awe is mysterious. How do we begin to quantify the goose bumps we feel when we see the Grand Canyon, or the utter amazement when we watch a child walk for the first time? How do you put into words the collective effervescence of standing in a crowd and singing in unison, or the wonder you feel while gazing at centuries-old works of art? Up until fifteen years ago, there was no science of awe, the feeling we experience when we encounter vast mysteries that transcend our understanding of the world. Scientists were studying emotions like fear and disgust, emotions that seemed essential to human survival. Revolutionary thinking, though, has brought into focus how, through the span of evolution, we've met our most basic needs socially. We've survived thanks to our capacities to cooperate, form communities, and create culture that strengthens our sense of shared identity—actions that are sparked and spurred by awe.

In Awe, Dacher Keltner presents a radical investigation and deeply personal inquiry into this elusive emotion. Revealing new research into how awe transforms our brains and bodies, alongside an examination of awe across history, culture, and within his own life during a period of grief, Keltner shows us how cultivating awe in our everyday life leads us to appreciate what is most humane in our human nature. And during a moment in which our world feels more divided than ever before, and more imperiled by crises of different kinds, we are greatly in need of awe. If we open our minds, it is awe that sharpens our reasoning and orients us toward big ideas and new insights, that cools our immune system's inflammation response and strengthens our bodies. It is awe that activates our inclination to share and create strong networks, to take actions that are good for the natural and social world around us. It is awe that transforms who we are, that inspires the creation of art, music, and religion. At turns radical and profound, brimming with enlightening and practical insights, Awe is our field guide, from not only one of the leading voices on the subject but a fellow seeker of awe in his own right, for how to place awe as a vital force within our lives.
Dacher Keltner is a professor of psychology at the University of California, Berkeley, and the faculty director of UC Berkeley's Greater Good Science Center. A renowned expert in the science of human emotion, Dr. Keltner studies compassion and awe, how we express emotion, and how emotions guide our moral identities and search for meaning. His research interests also span issues of power, status, inequality, and social class. He is the author of The Power Paradox and the bestselling book Born to Be Good, and the coeditor of The Compassionate Instinct.
Reviews
"Humanity has a lot of loss to work through. Keltner has written the perfect guidebook for this journey, interweaving discoveries that he and his disciples have made since he pioneered the scientific study of awe 20 years ago with highly personal—and at times excruciatingly tender—meditations on the death of his brother Rolf." —
Harvard Business Review
"A gifted storyteller, Keltner draws on the experiences of individuals across the world to document the salutary impact of everyday, wild and mystical encounters with nature, music, visual art, literature, religion, the birth of children, and the death of loved ones." —
Psychology Today
"Not only scientifically rigorous, but heartfelt and thoroughly inspiring."
—Mindful
"This book is destined to become a classic . . . [Keltner] looks at how awe transforms thoughts of self, one's relationship to the world, and physical reactions to it . . . He also probes life and death, while positing eight wonders of life where awe reveals personal insights into the meaning of life."
—Library Journal (starred review)
"Fascinating . . . A timely reminder to appreciate the awe-inspiring everyday wonders flourishing all around us. . . Through his work as an expert in the science of goodness and human emotions, Keltner ably renders these transformative, defining moments with illuminative prose and encouragement for readers seeking their own awe-inspired deliverance."
—Kirkus
"Wonderful . . . Eye-opening science and Keltner's appropriate sense of wonder add up to an enlightening take on the importance and potency of awe. Readers will be enchanted." 
—
Publishers Weekly
"We need more awe in our lives, and Dacher Keltner has written the definitive book on where to find it. As a preeminent expert on the science of awe, he does a masterful job demystifying this powerful emotion and unpacking how it both elevates us and grounds us."
—Adam Grant, #1 New York Times bestselling author of Think Again
"Your goosebumps when you listen to Beethoven; your wonder as you behold the Grand Canyon; your amazement at the sheer perfection of a baby's tiny foot. You've probably sensed that such moments of awe are some of the most profound experiences ever to happen to you. But if you've ever wondered where these moments come from, what they mean, and how to experience them more often: there is no better guide than Dacher Keltner, the great and wise Berkeley psychologist. Read this book to connect with your highest self."
—Susan Cain, #1 New York Times bestselling author of Bittersweet and Quiet
"Twenty years of insight about awe.
Whoa!
On every continent and in every imaginable religion.
Wow.
Intensely personal, recognizably collective, and utterly universal, Keltner's stories and science of awe are inspired. Awe merges us with systems larger than self—nature, music, art, spirit, morality, collectives, life and death. We are better for Keltner's account. Read it.
Aahhh.
"
—Susan T. Fiske, co-author of Social Cognition and author of Envy Up, Scorn Down
"
Awe
is awesome in both senses: a superb analysis of an emotion that is strongly felt but poorly understood, with a showcase of examples that remind us of what is worthy of our awe."
—Steven Pinker, Johnstone Professor of Psychology, Harvard University, and author of How the Mind Works and Rationality
"An engaging and insightful exploration of the ordinary magic that connects us to the world, to each other, and to the meanings of our lives. The 'science of wow' has finally arrived."
—Daniel Gilbert, Edgar Pierce Professor of Psychology, Harvard University, author of the New York Times bestseller Stumbling on Happiness, and host of the PBS television series This Emotional Life
"It is rare for a book to dive into a single emotion to analyze it from every possible angle. Dacher Keltner's expertise makes it a fascinating and stimulating journey to recognize awe as a mysterious force in our lives."
—Frans de Waal, author of Different: Gender Through the Eyes of a Primatologist
"Through powerful and compelling stories of transformation and passion, Keltner expertly introduces us to feel the mighty emotion of AWE—something we all need more of in our lives."
—Pete Docter, director of Monsters, Inc., Up, Soul, and Inside Out
"A researcher who has taught us new ways to think about generosity and cooperation has turned his attention to one of the most understudied emotions of all, Awe. Eye-opening and mind expanding."
—Sarah Blaffer Hrdy, author of Mother Nature and Mothers and Others: The Origins of Mutual Understanding
"This extraordinary book explores the power of awe and amazement in our lives and in the life of this world. It reveals the gift of awe from the perspectives of science, the self, and society. Written with passion and clarity, it is a book that itself nourishes awe and turns us toward our lives with fresh eyes and an open heart."
—Roshi Joan Halifax, Abbot, Upaya Zen Center
"Our troubling times, our clickbait media, even our own habits of mind, blanket our consciousness with the negative and threatening in life. This book is a counter force. Powerful, erudite, rooted in brilliant research, but always fascinatingly accessible, it uplifts the wonderful in life. From the beauty of movement in sports to the moral courage of a friend, it's a guide to how to see and experience the wonder that is always all around us. It balances consciousness. It has been a long time since I've read anything as inspiring. I'd say race to read it. You won't be disappointed."
—Prof. Claude M. Steele, Lucie Stern Professor Emeritus of Psychology at Stanford University
"Dacher Keltner has written a deeply personal, scientifically brilliant treatise on an emotion he convinces us we need to experience more often in our daily lives."
—Richard E. Nisbett, author of Mindware: Tools for Smart Thinking
Expand reviews
Start gifting