Skip content
Smarter Faster Better
The Secrets of Being Productive in Life and Business
NEW YORK TIMES Bestseller—From the author of The Power of Habit comes a fascinating book that explores the science of productivity, and why managing how you think is more important than what you think—with an appendix of real-world lessons to apply to your life.
---
Description
At the core of Smarter Faster Better are eight key productivity concepts—from motivation and goal setting to focus and decision making—that explain why some people and companies get so much done. Drawing on the latest findings in neuroscience, psychology, and behavioral economics—as well as the experiences of CEOs, educational reformers, four-star generals, FBI agents, airplane pilots, and Broadway songwriters—this painstakingly researched book explains that the most productive people, companies, and organizations don't merely act differently. They view the world, and their choices, in profoundly different ways.
A young woman drops out of a PhD program and starts playing poker. By training herself to envision contradictory futures, she learns to anticipate her opponents' missteps—and becomes one of the most successful players in the world.
A group of data scientists at Google embark on a four-year study of how the best teams function, and find that how a group interacts is more important than who is in the group—a principle, it turns out, that also helps explain why Saturday Night Live became a hit.
A Marine Corps general, faced with low morale among recruits, reimagines boot camp—and discovers that instilling a "bias toward action" can turn even the most directionless teenagers into self-motivating achievers.
The filmmakers behind Disney's Frozen are nearly out of time and on the brink of catastrophe—until they shake up their team in just the right way, spurring a creative breakthrough that leads to one of the highest-grossing movies of all time.
What do these people have in common?
They know that productivity relies on making certain choices. The way we frame our daily decisions; the big ambitions we embrace and the easy goals we ignore; the cultures we establish as leaders to drive innovation; the way we interact with data: These are the things that separate the merely busy from the genuinely productive.
In The Power of Habit, Pulitzer Prize–winning journalist Charles Duhigg explained why we do what we do. In Smarter Faster Better, he applies the same relentless curiosity, deep reporting, and rich storytelling to explain how we can improve at the things we do. It's a groundbreaking exploration of the science of productivity, one that can help anyone learn to succeed with less stress and struggle, and to get more done without sacrificing what we care about most—to become smarter, faster, and better at everything we do.
Audiobook gift memberships
Gift audiobooks to anyone in the world (including yourself!) from the comfort of your home. You choose the membership (1, 3, 6, or 12 months/credits), your gift recipient picks their own audiobooks, and your local bookstore is supported by your purchase.
Start gifting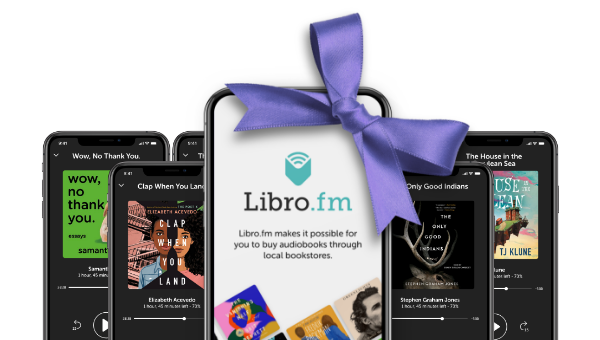 Testimonials
---
"Duhigg has a gift for asking just the right question, and then igniting the same curiosity in the rest of us. In Smarter Faster Better he finds provocative answers to a riddle of our age."

Jim Collins, #1 bestselling author of Good to Great and Built to Last
"As he did in The Power of Habit, Duhigg melds cutting-edge science, deep reporting, and wide-ranging stories to give us a fuller, more human way of thinking about how productivity actually happens."

Susan Cain, bestselling author of Quiet
"Duhigg uses engaging storytelling to highlight fascinating research and core principles that we can all learn and use in our daily lives. A masterful must-read for anyone who wants to get more (and more creative) stuff done."

David Allen, bestselling author of Getting Things Done: The Art of Stress-Free Productivity
---
About the author
---
Charles Duhigg is a reporter at The New York Times. He studied history at Yale University and received an MBA from Harvard Business School. In 2013, he was part of a team that won the Pulitzer Prize for a series about Apple names "The iEconomy". He also contributed to a New York Times series about the 2008 financial crisis, how companies take advantage of the elderly and national violations of the Safe Drinking Water Act.
He now lives in Brooklyn with his wife and two children.
---
Reviews
"I had family members who had to drive to the Detroit Airport the morning after the crash of Northwest Flight 255, the plane crash infamous for both a sole survivor, and the cockpit crew's fatal mistake: not using the runway taxi "checklist" to extend the plane's wing flaps. Monday morning the wreckage was still visible by the side of the road. Duhigg's essays and observations in Smarter Faster Better-- including another look at Air France Flight 477's more recent oceanic crash and the "cognitive tunneling" that lead to another avoidable tragedy--are the kind that you will feel compelled to share with others. The various motivational strategies and theories, you may want to test in your own life. Whether it's a look at how the Frozen movie team rescued their storyline, or a good explanation of why professional poker players bet when an individual Texas Hold'Em hand's odds are only 20% favorable, fans of Gladwell, Gawande, and Thinking Fast and Slow will all enjoy this well researched book."

Literati Bookstore
---