What We Do.
Libro.fm offers tens of thousands of digital audiobooks and makes it possible for you to listen to your audiobooks anytime, anywhere, on any device, all while supporting your local independent bookstore. We use the latest technology to deliver an excellent listening experience to all our customers.
We Build Community.
Libro.fm partners with hundreds of local bookstores throughout the country. Booksellers have always been discoverers of the next great read, and through our partnerships, we are able to point you towards your next audiobook through Bookseller Recommendations and Bookstore-curated Playlists.
The Choice is Yours.
When it comes to books, audio or otherwise, we know that you have a choice. There are many options out there, but not all of those options are equal. Some prioritize profits over people. At Libro.fm, we know our relationships with customers, partner bookstores, authors, and publishers can be a driving force for building community. At the heart of what we do is our love of books and our commitment to helping your local community thrive. Just like your favorite brick-and-mortar shop.
#ChooseIndie
We are proud to support independent bookstores and encourage you to buy your print books from a store in your neighborhood. Stop by, chat with the staff, and buy a book!
Find Your Store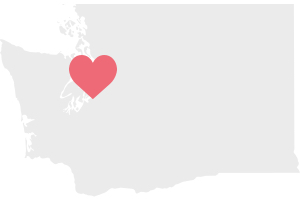 Made in Seattle
Libro.fm was built from scratch and is run by a team of audiobook lovers in Seattle.