Skip content
Bookseller pick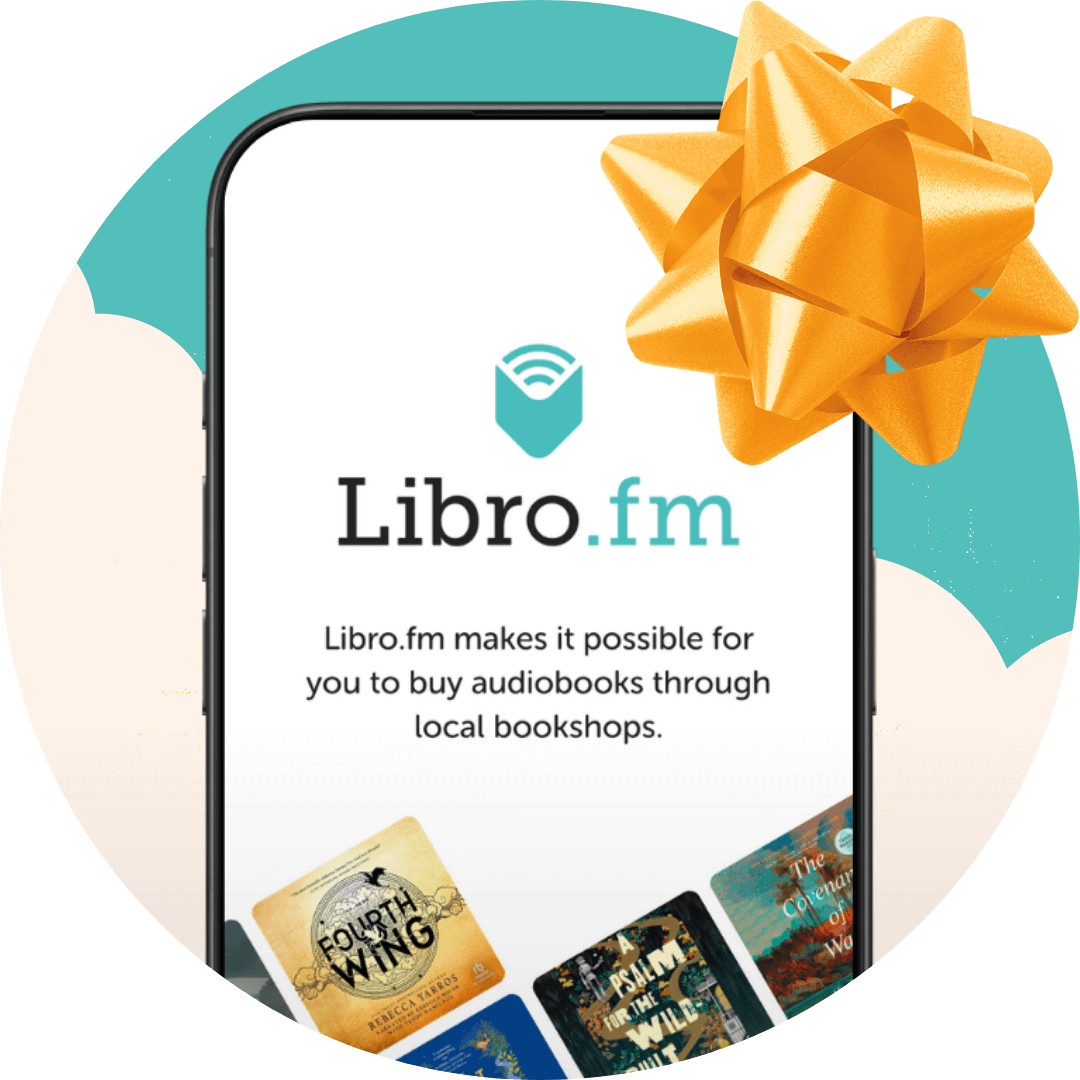 The perfect last-minute gift
Audiobook credit bundles can be delivered instantly, given worldwide, and support your local bookstore!
Start gifting
Length 13 hours 8 minutes
Language English
Bookseller recommendation

"This is one of those way-too-close-to-reality-for-comfort books. In a very near future, local economies have been all but obliterated by Cloud, a company that you'll recognize as bearing a striking resemblance to a contemporary online mega-retailer. Jobs at this company are highly sought after. Employees live where they work, in MotherCloud communities, where they are subject to low wages, sub-par living conditions, and the often misguided social theories of the company's folksy, faux-everyman founder. But the company has secrets that will bring it down from the inside, with the help of two very different employees. It's up to all of us to keep this vision of the future from coming to pass. If you buy just one audiobook from an independent bookstore this year, make it this one."

— Emily

•

Inklings Bookshop
Summary
Cloud isn't just a place to work. It's a place to live. And when you're here, you'll never want to leave.

"A thrilling story of corporate espionage at the highest level . . . and a powerful cautionary tale about technology, runaway capitalism, and the nightmare world we are making for ourselves."—Blake Crouch, New York Times bestselling author of Dark Matter

Film rights sold to Imagine Entertainment for director Ron Howard! • NAMED ONE OF THE BEST BOOKS OF THE YEAR BY Financial Times • Real Simple • Kirkus Reviews

Paxton never thought he'd be working for Cloud, the giant tech company that's eaten much of the American economy. Much less that he'd be moving into one of the company's sprawling live-work facilities.

But compared to what's left outside, Cloud's bland chainstore life of gleaming entertainment halls, open-plan offices, and vast warehouses…well, it doesn't seem so bad. It's more than anyone else is offering. 

Zinnia never thought she'd be infiltrating Cloud. But now she's undercover, inside the walls, risking it all to ferret out the company's darkest secrets. And Paxton, with his ordinary little hopes and fears? He just might make the perfect pawn. If she can bear to sacrifice him.

As the truth about Cloud unfolds, Zinnia must gamble everything on a desperate scheme—one that risks both their lives, even as it forces Paxton to question everything about the world he's so carefully assembled here.

Together, they'll learn just how far the company will go…to make the world a better place.

Set in the confines of a corporate panopticon that's at once brilliantly imagined and terrifyingly real, The Warehouse is a near-future thriller about what happens when Big Brother meets Big Business--and who will pay the ultimate price.

Praise for The Warehouse

"A fun, fast-paced read [that] walks a fine line between a near-future thriller and a smart satire . . . makes you wonder if we're already too far into a disastrous future, or if there's still some hope for humanity."—NPR

"I loved The Warehouse, although and because it made my blood run cold. This is what our world could be by this time next year."—S.J. Rozan, Edgar award-winning author of Paper Son
 
"An inventive, addictive, Crichton-esque, page-turning, near-future dystopian thriller."—Paul Tremblay, Stoker award-winning author of A Head Full of Ghostsof Lock Every Door
Reviews
"
The Warehouse
is a thriller of ideas, and its interplay of taut action and incisive cultural commentary gives it shades of
Fahrenheit 451
and
Jurassic Park.
"
—USA Today
"Engaging . . . part modern age consumerism cautionary tale, part near-future dystopian nightmare . . . Its message just might make you think twice when dealing with today's omnipotent online retailers."
—SYFY Wire
"Futuristic thrillers such as
1984
,
Fahrenheit 451
and
The Handmaid's Tale
succeed because the plots harbor more than a few kernels of truth that make the stories believable. Add Rob Hart's whip-smart thriller
The Warehouse
to that oeuvre. The engrossing plot not only seems that it could happen, but also, in many ways, is happening now."
—Associated Press
"Featuring an explosive twist-in-the-tail climax, this terrifying hybrid of Orwell's 
Nineteen Eighty-Four
 and Zamyatin's 
We
 is a triumph."
—The Guardian (UK)
"A literary blockbuster with brains . . . gripping [and] hugely engaging."
—The Observer (UK)
"Fires an exhilaratingly unsubtle broadside against a world where the wage gap is becoming a yawning chasm."
—Financial Times (UK)
"Thrilling . . . conjures a warped but recognizable near-future America that nails the dystopia-as-utopia aspect of our worst nightmares. Like the best dystopian fiction,
The Warehouse
holds up a dark mirror to our times."
—San Francisco Chronicle
"Taut, tense, and masterful. Every page presents a new set of chills that tells you in no uncertain terms: this is where we're headed if we don't correct our course."
—Chuck Wendig, New York Times bestselling author of Wanderers
"Fast-paced and unputdownable, thrilling and ominous . . . terrifying object lesson of a story that will haunt you each time yo se a box on the front step."
—Delilah S. Dawson, New York Times bestselling author of Star Wars: Phasma
"Witty, insightful, and masterfully told,
The Warehouse
is a riveting tale that reflects on the state of humanity and where we might be heading."
—Ashlee Vance, New York Times bestselling author Elon Musk
"Wildly imaginative yet frighteningly real."
—Riley Sager, New York Times bestselling author of Lock Every Door
"A chilling and all-too-believable portrait of a not-so-far-off future where free will succumbs to big business."
—Alafair Burke, New York Times bestselling author of The Better Sister


"As a polemic, The Warehouse is full throated and sweeping. . . . [Hart's villain] is the belief that brazen capitalism is the solution to the world's problems."
—The New York Times Book Review

Expand reviews
Start gifting