Skip content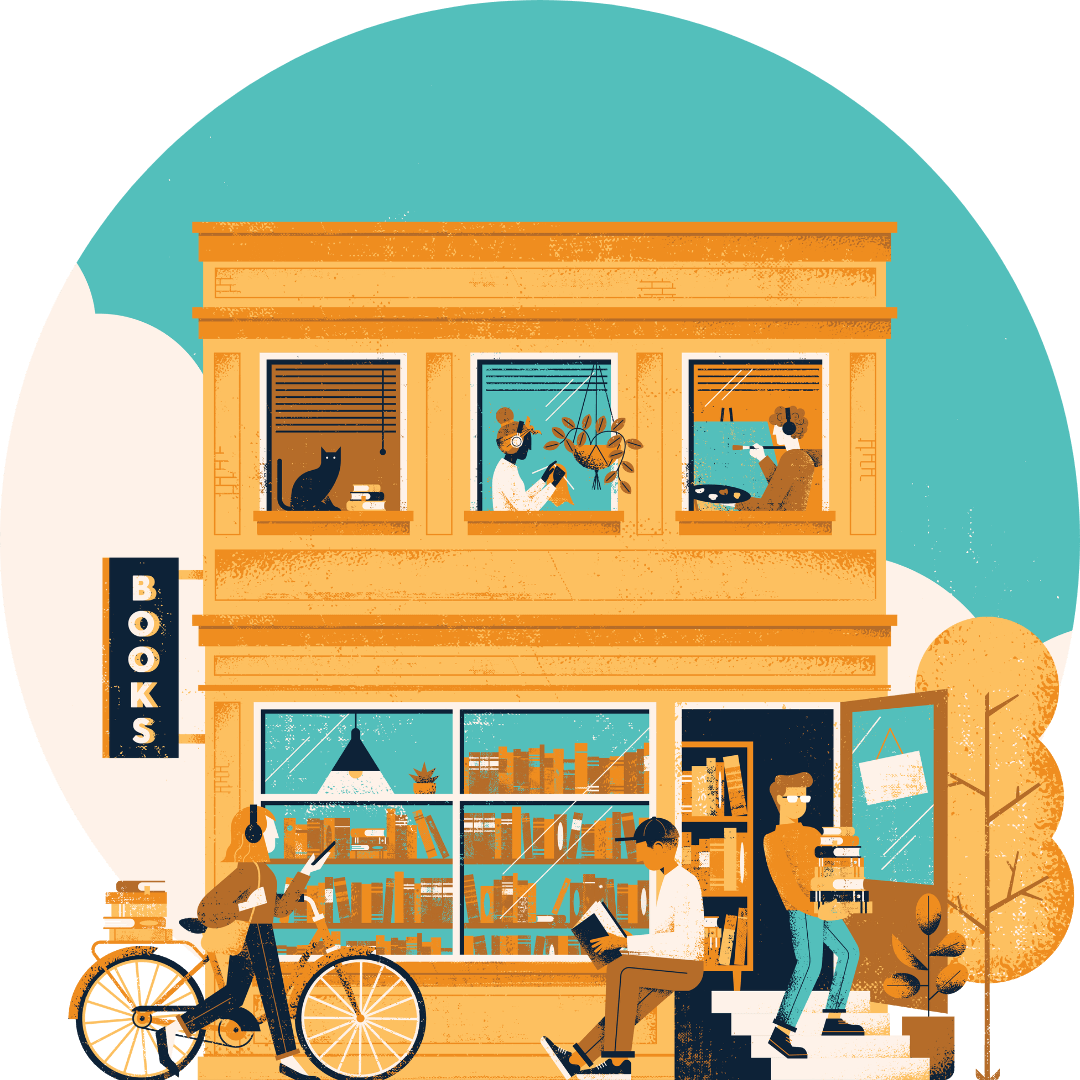 Gift audiobooks, support your bookstore!
With credit bundles, you choose the number of credits, your recipient picks their audiobooks, and your local bookstore is supported.
Start gifting
Pockets
An Intimate History of How We Keep Things Close
Length 6 hours 38 minutes
Language English
A thought-provoking microhistory of the humble pocket that uncovers what pockets reveal about us—and why it matters.

It's a subject that stirs up plenty of passion: Why do men's clothes have so many pockets and women's so few? In her captivating book, Hannah Carlson, a lecturer in dress history at the Rhode Island School of Design, shows us how we tuck gender politics, security, sexuality, and privilege inside our pockets.

Throughout the medieval era in Europe, the purse was an almost universal dress feature carried by men and women alike. But when tailors stitched the first pockets into men's trousers 500 years ago, it ignited controversy and introduced a range of social issues that we continue to wrestle with today, from  concealed pistols to gender inequality, as noted in hashtags like #GiveMePocketsOrGiveMeDeath.

This abundantly illustrated four-color book explores much more than who has pockets and why. How is it that putting your hands in your pocket can be seen as a sign of laziness, arrogance, confidence, or perversion? Walt Whitman's author photograph, hand in pocket, for Leaves of Grass, seemed like an affront to middle class respectability. When W.E.B. DuBois posed for a portrait, his pocketed hands signaled defiant coolness.

Readers of The Golden Thread by Kassia St. Clair and The Fabric of Civilization by Virginia Postrel will be enthralled. And Pockets is a perfect gift for the legions of people obsessed with pockets and their absence, and for anyone interested in how our clothes influence the way we navigate the world.
Reviews
"Who knew the humble pocket could hold so much history? In this enthralling and always surprising account, Hannah Carlson turns the pocket inside out and out tumble pocket watches, coins, pistols, and a riveting centuries-long social and political history."
 —
Jill Lepore, author of These Truths: A History of the United State
"If you're a man, you might wonder why someone would write an entire book about pockets…if you're a woman, the story of
Pockets
pretty much illuminates all of human history. Either way, once you pick up Pockets, you'll never forget its weird and wonderful lessons of power and possession." 
 —
Faith Salie, contributor to CBS News Sunday Morning and regular panelist on NPR's Wait Wait…Don't Tell Me!
"Rarely is such a feat of scholarship also such a delight. Carlson's comprehensive history is among the best fashion books I've ever read. This deceptively simple premise contains surprising stories of the ways that politics, law, and technology manifest themselves in the clothes we wear. But the best part is that this book is full of so much assorted delightful useful miscellany—just like the pocket itself."
 —
Avery Trufelman, host and creator of "Articles of Interest" podcast
"From feminine codes of secrecy to the fascinating culture of smart textiles, Carlson's book is that rare thing: an exhaustive social history that's also un-put-downable.
Pockets
reminds us that what we hold close says everything about who we are, what we value, and why it matters."
 —
Jessica Helfand, Design Observer
"Pockets
is absolutely fascinating and beautifully written."
 —
Dr. Valerie Steele, director and chief curator, The Museum at the Fashion Institute of Technology
"Witty, wise, and totally mind-bending, this deeply researched, beautifully written book not only recovers the hidden history of pockets, but also reveals the ways those familiar but often ignored pouches reflected (and sometimes reshaped) cultural understandings of objects and the persons that carry them."
 —
Bruce J. Schulman, William E. Huntington Professor of History, Boston University, and author of Making the American Century
"Carlson's fascinating book—a historical who, what, where, why and when with the pocket as its central character—is as delightfully gripping as a spy novel."—
Linda O'Keeffe, author Shoes: A Celebration of Pumps, Sandals, Slippers & More
"Stuffed with illuminating illustrations and fresh insights, 
Pockets 
will make you reconsider an overlooked but indispensable manifestation of our designed lives. Carlson keeps ferreting out discoveries we didn't even know we were looking for." 
 —
Rob Walker, The Art of Noticing
"Fascinating. Drawing from literary and artistic sources; media commentary; behavioral studies; and object histories, Carlson offers an enlightening and engaging account of the sexual politics underlying the uneven use of pockets in the design of men's and women's dress."——
Andrew Bolton, the Wendy Yu Curator in Charge, The Costume Institute, The Metropolitan Museum of Art
Expand reviews
Start gifting