Skip content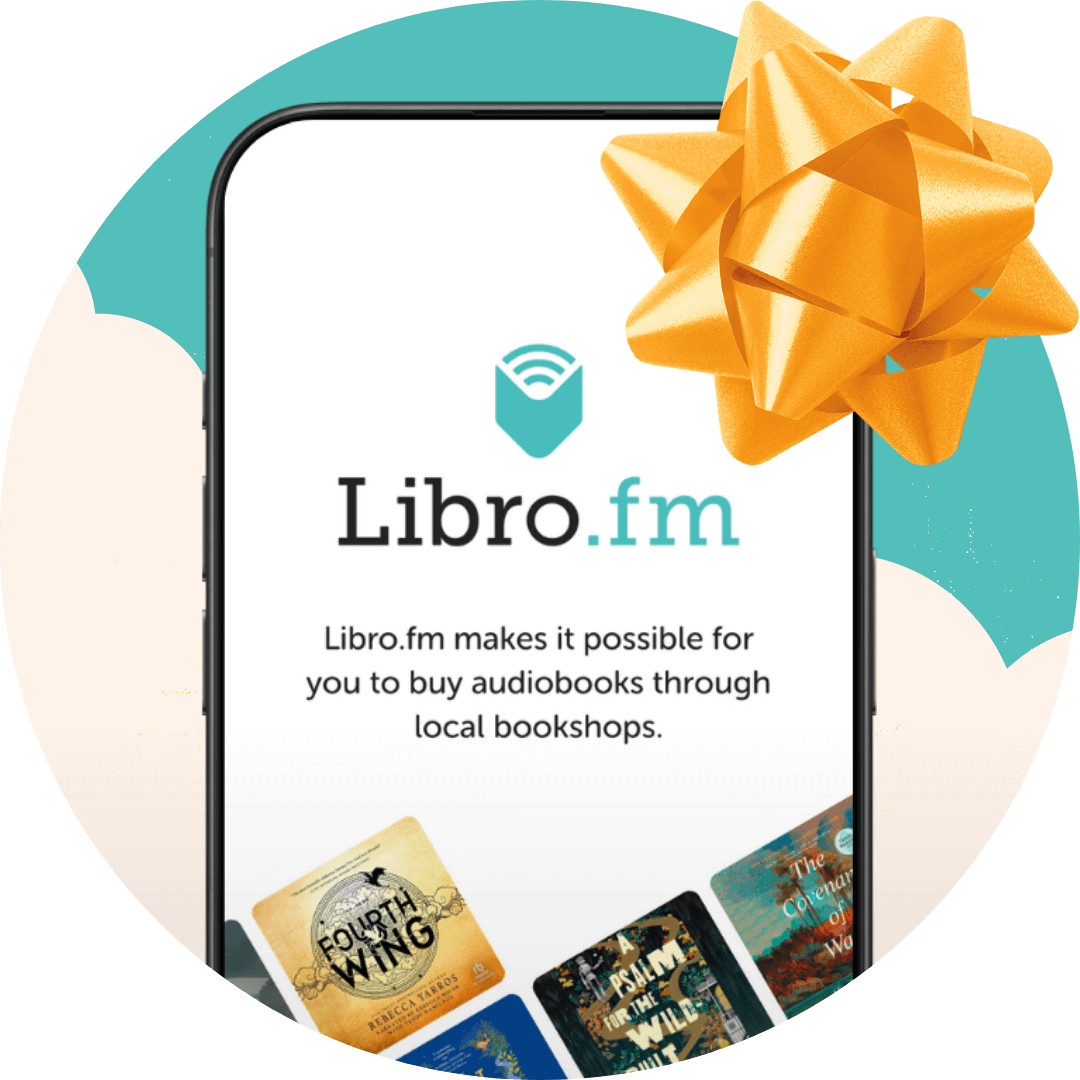 The perfect last-minute gift
Audiobook credit bundles can be delivered instantly, given worldwide, and support your local bookstore!
Start gifting
Down the Hill
My Descent into the Double Murder in Delphi
Length 7 hours 54 minutes
Language English
Former CNN/HLN anchor and veteran broadcast journalist Susan Hendricks takes an investigative deep-dive into the still-unsolved double homicide of two teens in Delphi, Indiana—and its lasting impact on the community

On February 13, 2017, two teenage girls—13-year-old Abby Williams and 14-year-old Libby German—decided to enjoy a day off from school by exploring the popular hiking trails near the Monon High Bridge just a few minutes' drive from Libby's home in Delphi, Indiana. Libby's sister, Kelsi, dropped the two girls off at the head of the trail and waved to them as they walked down the path, which was the last time they'd ever be seen alive. Less than 24 hours later, their bodies were found on the north bank of Deer Creek, about a mile from where they were last seen. There were few clues and little to go on in terms of physical evidence, except for the visual and audio remnants of a strange encounter the girls had with a stranger just hours before their disappearance, an encounter unsettling enough that Libby had thought to record it on her cellphone as it unfolded. In the years since the murders were first made public, Libby's audio and video recordings have been released and two very different composite sketches of the suspect have been shown, but local law enforcement remained vague about developments for years—until finally, in October 2022, the long-awaited suspect was arrested and a trial date was set.

Longtime anchor and journalist Susan Hendricks was one of the first reporters to cover the case. A broadcast veteran with decades' worth of experience under her belt, she was no stranger when it came to sharing the tragedies of the day with viewers. But there was something about this case that rattled her to her core. A year after the murders, Susan went to Delphi to interview the victims' families for an in-depth special report where Kelsi drove Susan down the same path that she drove her sister down on the last day of her life. Over the years, Susan has built close relationships with family members, and law enforcement officials and armchair detectives alike who are determined to get justice for Abby and Libby.

In Down the Hill, Hendricks digs deeper in into the mystery that has captivated our nation for years, exploring the family's enduring resilience and advocacy, as well as the rippling impact the case has had on not just Delphi, but the very heart of the American heartland. As a result, this book is more than just a book about a double homicide; it's about a small town in middle America that's been haunted by an unfathomable act of violence; it's about the ways families and communities cope with grief and move forward after tragedy; it's about the limitations of local law enforcement and the rise of technology in helping to solve cases in new ways. But it's also about compassion, connection, empathy, and resilience—on a very real, very human level.

Veteran CNN and HLN journalist Susan Hendricks anchored the network's live news program Weekend Express from 2016 to December 2022. Among her many assignments at HLN, Hendricks anchored extensive coverage on the Delphi double murder investigation including the special report, "Delphi Murders: Teen Girls' Killer in Custody?" along with retired veteran cold case investigator Paul Holes. 
Hendricks also anchored the "Gabby Petito Investigation: Where is the Fugitive Fiance?" Susan recently sat down for a one on one exclusive interview with Gabby Petito's father Joe Petito, who shared the struggles he and his family have gone through and the action they are taking to change laws and make it easier for the families of missing loved ones. Additionally, Hendricks delivered news updates for 5 years on Anderson Coopers CNN primetime show, AC360. Prior to joining CNN/HLN, she served as a morning news anchor at NBC affiliate station WMIR-TV, and a reporter at ABC affiliate KESQ-TV, both in Palm Springs, CA. Raised in New Brunswick, New Jersey, Hendricks attended the Hun School of Princeton and earned a Bachelor of Arts degree in journalism from Arizona State University. She resides in Atlanta with her husband, Joe, and two children, Emery and Jack.
 
Reviews
"With compassion, integrity, and accuracy, journalist Susan Hendricks takes a closer look inside the tragic homicides of two young girls, Abby and Libby, in Delphi.  Having formed a close relationship with the victims' loved ones over several years, Hendricks provides unprecedented insight into their families' resilience, challenges, and relief once an arrest was made. Her sharp eye for detail shines through as she explores various facets of the case using her unique connections, including my thoughts about the investigation and assessment of the suspect. 
DOWN THE HILL 
is an incredibly compelling read that is hard to put down; you'll never look at this case the same way again."—
PAUL HOLES, retired cold case investigator and New York Times bestselling author of Unmasked
"In 
DOWN THE HILL
, Susan Hendricks deftly navigates the complexities of the Delphi case, presenting a narrative of tragedy, resilience, and hope. The book offers a deep dive into the investigation, laying bare its successes, setbacks, and detours. It stands as a model for what every book in this genre should strive to be: compelling in its truth, courageous in its narrative, and compassionate in its approach." —
KEVIN BALFE, founder & executive producer, CrimeCon
"The Delphi Murders were tragic. The Delphi Murder investigation was complicated and nuanced.  To tell this story, you have to be smart, relentless, and extremely compassionate.  That's why Susan Hendricks is the right person for this job.  I have worked with Susan for years; I know how she uses all her investigative journalism tools to get to the truth, but more importantly, she has the heart to tell the victims' story.  
DOWN THE HILL 
will make you understand what it really means when two wonderful girls are taken from their families, who then have to wait years for justice."—
VINNIE POLITAN, lead anchor, Court TV
"Susan Hendricks, my friend the journalist, has a heart of gold and you feel it when she tells stories of those impacted by trauma. She has told my story numerous times, so I speak from experience.  Susan is raw, honest, and professional, and leads with honor and integrity in her storytelling; it is no wonder that Abby and Libby's families let her into their homes to share in their ongoing journey of grief and healing.
DOWN THE HILL 
is a compelling read from beginning to end, from a trusted source who writes with kindness, compassion, and sensitivity.  Thank you, Susan, for continuing to elevate the voices of victims and survivors."—
KIM GOLDMAN, victim advocate, author, and podcast host of Media Circus and Confronting: OJ Simpson
"Prepare to be deeply moved and inspired by
DOWN THE HILL
as Susan Hendricks fearlessly steps into the heart-wrenching world of a shattered community. With unparalleled dedication and unwavering compassion, Hendricks becomes a beacon of hope for the victims and their families. In this gripping account of one of the nation's most tragic murders, she goes beyond mere reporting, immersing herself in the fight for justice and unmasking the truth behind a heinous act of evil. Hendricks' unwavering commitment and tireless pursuit of the truth make her a true champion for justice.
DOWN THE HILL
is a testament to the resilience of the human spirit and a reminder to never relent in the search for truth and healing."—
DEANNA (BAUDI MOOVAN) THOMPSON, TV host and podcaster, Dont F**k with Cats and (Re)Solved
"Susan Hendricks is one of the most personable, talented, humble, and selfless journalists that I have ever worked with. Those qualities are what allowed her to cover this tragic double murder involving children in a way that few others could. Whether evaluating law enforcement's investigation, the outpouring of concern within and outside of the community, or the heartbreak endured by these brave and courageous families,
DOWN THE HILL
delivers. Compelling, gripping, and emotional—this is a story you just can't miss, told in a way that will both enthrall and consume you."—
JOEY JACKSON, defense attorney & CNN legal analyst
"Susan Hendricks is a storyteller with a heart, which is why the families of Abby and Libby opened up to her. Susan's attention to detail is coupled with her humanity as she tells the story of two girls, their families, and the town that would never be the same."
 —
ANA GARCIA, host of True Crime Daily: The Podcast
"I've watched my friend report, advocate, and support Abby and Libby's families with respect and dignity. You see, the double murder in Delphi stopped being a 'story' for Susan Hendricks from the first visit with Libby's family at their home. In the South, we know something incredible happens once you sit with someone at their kitchen table. From that tiny table to this book, Susan brings the families center stage in this victim-centered, family-oriented, loving story of
ohana
. Susan is no longer a reporter; she is family."—
SHERYL "MAC" MCCOLLUM, crime scene investigator and host of Zone 7 podcast
"Susan Hendricks' commitment and compassion for victims and their families is unparalleled. Being immersed in one of this country's most tragic murders, Hendricks takes readers deep into the heart of a community torn and broken by the deaths of Abby and Libby. Rather than just reporting on two young lives senselessly stolen, Hendricks joins the fight for justice for Abby and Libby, and she is a true champion for finding the truth at the heart of evil."—
KELLY MCLEAR, co-host of Killing Dad: The Crystal Howell Story Podcast
"Susan Hendricks is a veteran journalist who has always captivated audiences with her soothing delivery and compassionate relatability for every interview and story told. Hendricks garnered a trusting relationship with the families of Abby and Libby and the respect of law enforcement with her long track record of telling stories with grace and empathy. Her deep dive into the Delphi case captures not only the twists and turns of the investigation, but at the human level, shows how this tragedy rippled through the victims' loved ones and ignited the strength of the community in their shared pursuit for justice. Hendricks takes us on a truly compelling journey."—
MELISSA MCCARTY, true crime correspondent
Expand reviews
Start gifting