Skip content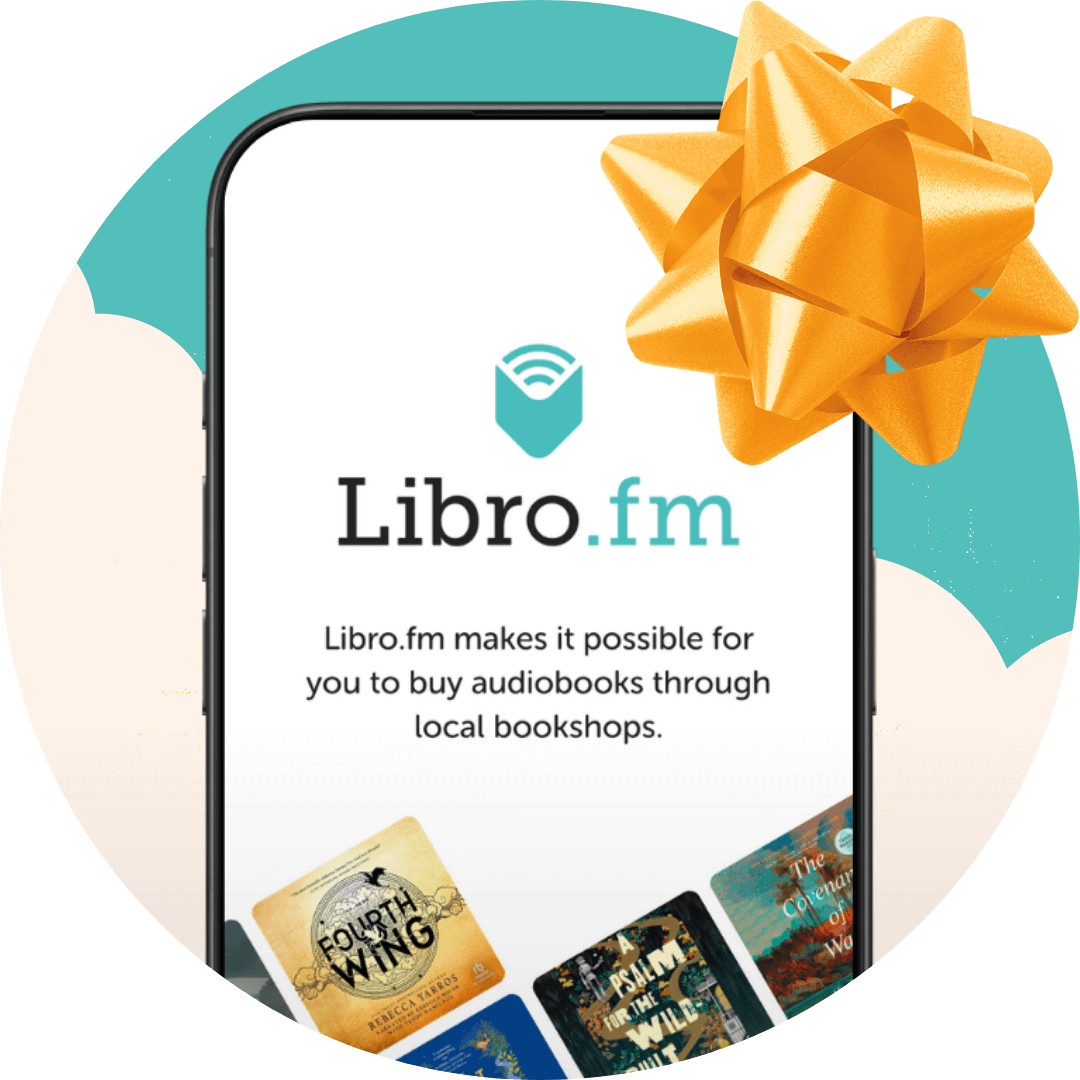 The perfect last-minute gift
Audiobook credit bundles can be delivered instantly, given worldwide, and support your local bookstore!
Start gifting
The City of Good Death
Length 14 hours 56 minutes
Language English
Winner of the Restless Books Prize for New Immigrant Writing, Priyanka Champaneri's transcendent debut novel brings us inside India's holy city of Banaras, where the manager of a death hostel shepherds the dying who seek the release of a good death, while his own past refuses to let him go.
Banaras, Varanasi, Kashi: India's holy city on the banks of the Ganges has many names but holds one ultimate promise for Hindus. It is the place where pilgrims come for a good death, to be released from the cycle of reincarnation by purifying fire. As the dutiful manager of a death hostel in Kashi, Pramesh welcomes the dying and assists families bound for the funeral pyres that burn constantly on the ghats. The soul is gone, the body is burnt, the time is past, he tells them. Detach.
After ten years in the timeless city, Pramesh can nearly persuade himself that here, there is no past or future. He lives contentedly at the death hostel with his wife, Shobha, their young daughter, Rani, the hostel priests, his hapless but winning assistant, and the constant flow of families with their dying. But one day the past arrives in the lifeless form of a man pulled from the river—a man with an uncanny resemblance to Pramesh.
Called "twins" in their childhood village, he and his cousin Sagar are inseparable until Pramesh leaves to see the outside world and Sagar stays to tend the land. After Pramesh marries Shobha, defying his family's wishes, a rift opens up between the cousins that he has long since tried to forget. Do not look back. Detach. But for Shobha, Sagar's reemergence casts a shadow over the life she's built for her family. Soon, an unwelcome guest takes up residence in the death hostel, the dying mysteriously continue to live, and Pramesh is forced to confront his own ideas about death, rebirth, and redemption.
Told in lush, vivid detail and with an unforgettable cast of characters, The City of Good Death is a remarkable debut novel of family and love, memory and ritual, and the ways in which we honor the living and the dead.
Reviews
"Lush prose evokes the thick, close atmosphere of Kashi and the intricate religious practices upon which life and death depend. Rumor and superstition hold sway over even the most level-headed people, twisting what's explainable into something extraordinary—with tragic consequences…. The City of Good Death is a breathtaking, unforgettable novel about how remembering the past is just as important as moving on."
"This character-rich, atmospheric novel, winner of the 2018 Restless Books Prize for New Immigrant Writing, is a delightful mix of humor, heartbreak, and insight."
"The City of Good Death reads so like the book of a seasoned author, it is hard to believe it is Champaneri's first. From the opening words she pulls you in, weaves you into the threads of Kashi, a city where people flock to die and others flee to a new life. Her impeccable sentences move through you like the river at the city's heart, tides of happiness interrupted by rising storms of fear, mystery, and difficult love. It is a book where magic lies right alongside the mess and beauty of human life, a book about family, tradition, and forgiveness, about finding your way even if it means turning your back on where you are from. It's the sort of book that, as I wait for the author's next work of genius, I will not be able to resist reading it again."
—Lisa Carey, author of The Stolen Child
"The City of Good Death is an extraordinary novel—beautifully written, rich in characters of great complexity and passion—a family story at once familiar and exotic. I loved this novel of life and death, of time and memory. It has the depth of feeling and particularity of scene that transports the reader from the world as we know it to the world we discover and cannot forget in the death hostel in Kashi. There is so much in these characters to love and admire. I could not put the book down."—Susan Richards Shreve, author of More News Tomorrow
"The City of Good Death is a reflection on dying and on life and love and all the complications that living and dying entail. Told in accessible, evocative prose, it takes the reader into the hearts of its characters and the dilemmas they must resolve to maintain the relationships they value. This is a beautiful book unlike any other I have read recently, and forever the images of the river Ganges and the characters—the living and the dead—that populate its banks will remain with me."
—Helon Habila, author of Travelers and Oil on Water
"Champaneri's Kashi is teeming and vivid ... the book frequently charms, and it's as full of humor, warmth, and mystery as Kashi's own marketplace."
"I was transported to India by this debut novel, for which the author won the Restless Books Prize for New Immigrant Writing. Well-deserved, too. A recurring theme is looking back or not looking back and the consequences of both. It tells the story of cousins who are more like twin brothers, growing up with their two abusive, denigrating fathers, and the choices each makes. Don't pass this one up."
"This is an insightful look at the Hindu traditions surrounding death and 'funerals' in the Holy City of Kashi. We go inside the hostel and see the life of Pramesh and his family, as they faithfully attend to the families coming with the bodies of their loved ones. But when a corpse shows up after being found in the river, it is not easy to '…Not look back. Detach,' as they always tell the family members. There is a history here and their own family is soon embroiled in an emotional turmoil that changes everything. This is a remarkable cultural story but also one of common humanity. Book clubs will want to give it a look."
"Brimming with characters whose lives overlap and whose stories interweave, Champaneri's exquisite debut delves into the consequences of the past, and how stories that are told can become reality even when they contain barely a shred of truth. As Pramesh discovers, the bitterness of past wounds can bring hope for redemption and life."
The City of Good Death is an expansive novel about the proprietor of a death hostel, Pramesh, in India' s sacred city of Banaras, where Hindus come to die a holy death, and the sweeping journey of discovery he embarks upon after finding his cousin and childhood best friend drowned in the Ganges. Priyanka Champaneri beautifully explores the sacred and the afterlife in this cinematic and emotionally gripping work about living and dying with dignity.
A first-generation immigrant who was born and raised in the United States, Champaneri draws on her personal navigation of identity and culture, reconciling her Indian heritage and Hindu faith with her Western upbringing. The City of Good Death confronts family, religion, and belonging in ways that reflect Champaneri's cultural dualities. It's a novel full of compassion, as Champaneri deftly navigates Pramesh's relationships with his dying patrons as he himself struggles to understand the ramifications of his cousin's death. Introducing readers to an unforgettable cast of characters who all cross paths in Pramesh's hostel on this holy pilgrimage, this ambitious novel offers readers a unique insight into the Hindu concepts of the afterlife and the sacred, and the universally recognizable desire for empathy and understanding.
—Téa Obreht and Ilan Stavans, citation for the Restless Books Prize for New Immigrant Writing
"In sharp prose, Champaneri explores the power of stories—those the characters tell themselves, those told about them, and those they believe…. This epic, magical story of death teems with life."
"This contemplative debut novel, rendered with evocative prose, will make you think about life, death and redemption, together with its cast of finely drawn characters."
—Shilpi Somaya Gowda, author of The Shape of Family
"In intricate detail and with remarkable skill, Champaneri writes a powerful tale about the pull of the past and our aching need to understand the mysteries and misunderstandings that thwart our relationships. An atmospheric and immersive debut with a rich cast of characters you won't soon forget."
—Marjan Kamali, author of The Stationery Shop
Expand reviews
Start gifting