Skip content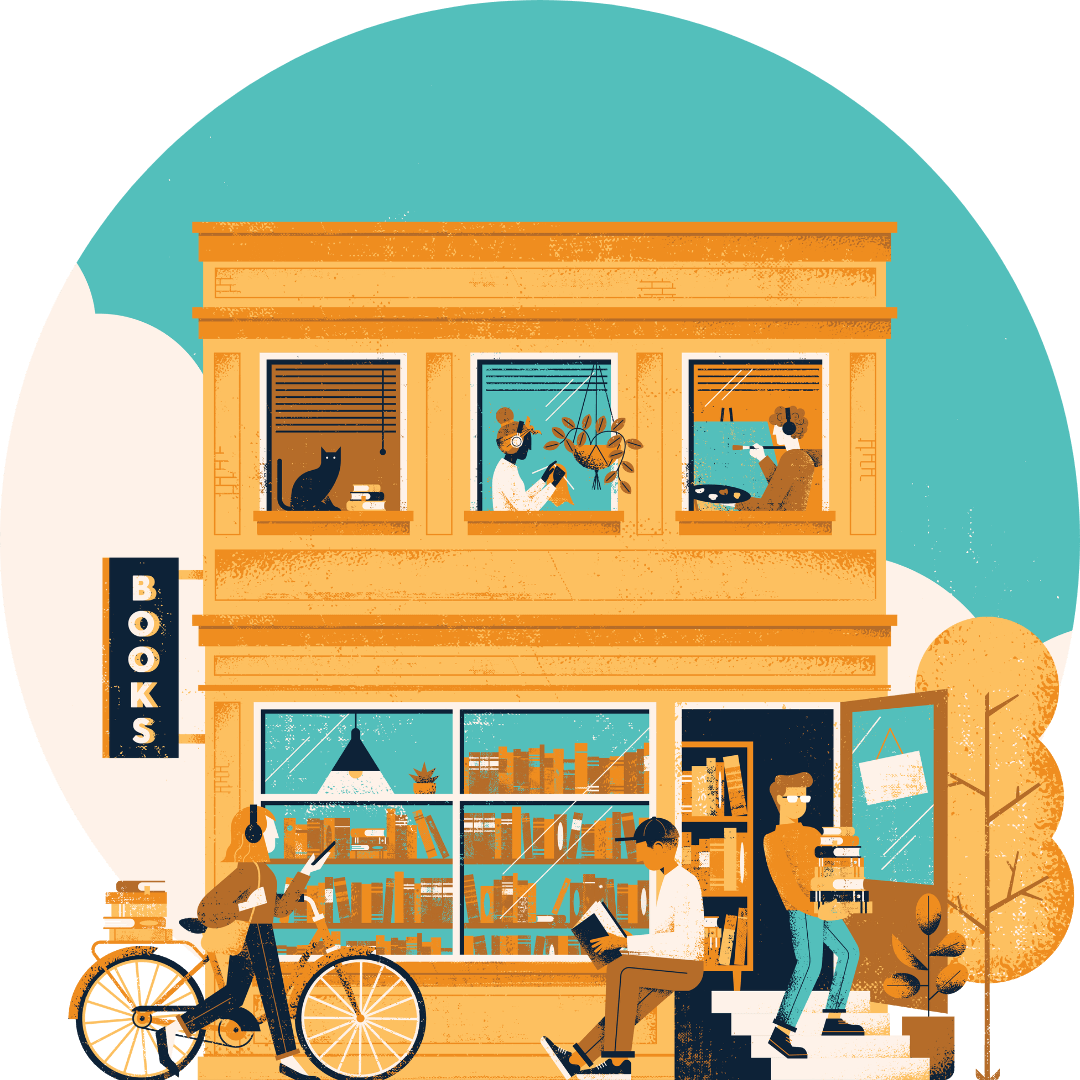 Gift audiobooks, support your bookstore!
With credit bundles, you choose the number of credits, your recipient picks their audiobooks, and Tracy Bookshop is supported.
Start gifting
Back to Earth
What Life in Space Taught Me About Our Home Planet—And Our Mission to Protect It
Length 8 hours 12 minutes
Language English
Inspired by insights gained in spaceflight, a NASA astronaut offers key lessons to empower Earthbound readers to fight climate change

When Nicole Stott first saw Earth from space, she realized how interconnected we are and knew she had to help protect our planetary home.

In Back to Earth, Stott imparts essential lessons in problem-solving, survival, and crisis response that each of us can practice to make change. She knows we can overcome differences to address global issues, because she saw this every day on the International Space Station. Stott shares stories from her spaceflight and insights from scientists, activists, and changemakers working to solve our greatest environmental challenges. She learns about the complexities of Earth's biodiversity from NASA engineers working to enable life in space and from scientists protecting life on Earth for future generations. Ultimately, Stott reveals how we each have the power to respect our planetary home and one another by living our lives like crewmates, not passengers, on an inspiring shared mission
Nicole Stott is an astronaut, aquanaut, and an artist who spent over one hundred days in space aboard the International Space Station. After a twenty-eight year career with NASA, she founded the Space for Art Foundation, and she speaks to audiences around the world including the Vatican and the United Nations' historic Paris Agreement gathering. She is featured in National Geographic's One Strange Rock. Nicole lives in Florida with her family.
Reviews
"In 
Back to Earth
, my former space crewmate Nicole Stott poignantly captures what astronauts experience when looking at Earth from space: a life-changing view of our beautiful yet fragile home, one that is in need of our stewardship. A must read for anyone who cares about this planet—which should be all of us
."
—
Astronaut Scott Kelly, New York Times-bestselling author of Endurance
"A brilliant and poignant manual on what it means to live on Earth. Stott's clarity and eloquence might bring you to tears. It should be read aloud to children, assigned in schools, shared with Congress, and placed in houses of worship."—
Paul Hawken, New York Times–bestselling author of Drawdown
"Stott shows us that Earth is our ship—and if we're not careful, we're sunk. Her experiences convinced her that we can all do something to make the world better. The tasks ahead, and the views, are tremendous."—
Bill Nye, the science guy
"Stott's insights on Earth's vulnerability are a powerful inspiration to counter indifference, and a spur to fully appreciate and preserve what we have before it's gone."—
The Edge, humanitarian and musician, U2
"Stott is that rarest of individuals—at once a wonderful writer, deep thinker, keen observer, inspired artist, and gentle soul. No one who reads this stunning, moving, and hopeful work will forget that humanity shares one home."—
Robert Kurson, New York Times–bestselling author of Rocket Men
"Nicole conveys the importance of space exploration with an astronaut's understanding and an artist's eye. Her unique perspective can help all of us better appreciate our home as well as encourage the passion needed to take care of it." 
—
Astronaut Mike Massimino, New York Times-bestselling author of Spaceman
"A smart, witty guide to living on our home planet from one of the only humans to have lived in space and under the sea, Nicole understands our worlds, from algae to stardust. Now she lets us in on the magic. Buy, read, act!" 
—
Lynn Sherr, ABC News correspondent and author of Sally Ride
"I shared a delicious curry meal off-planet with Nicole on the International Space Station and it felt just like home. When we landed and broke bread again I had a new perspective and appreciation of what it meant to be home. Through 
Back to Earth 
Nicole helps us all find that perspective and connection to our home Planet."—
Astronaut Leland Melvin, author of Chasing Space
"Nicole's wonderful book maps her extraordinary journey from Earth to space and back again. She teaches us how to see our world as the spaceship it really is, and how important it is to take great care of the round blue vehicle in which we all ride." 
—
Peter Gabriel, musician and humanitarian
"Back to Earth should be required reading for anyone who asks: "Why do humans go to space?" I have not seen a better description of the balance between the current risks and the beauty of life on our planet. Nicole has succeeded in bringing the astronaut experience to the heart of the reader, sharing not only her stories but also her optimism for a promising future for life on Earth." 
—
Astronaut Eileen Collins, Space Shuttle Commander and Pilot; Colonel, USAF (ret.)
Expand reviews
Start gifting