Skip content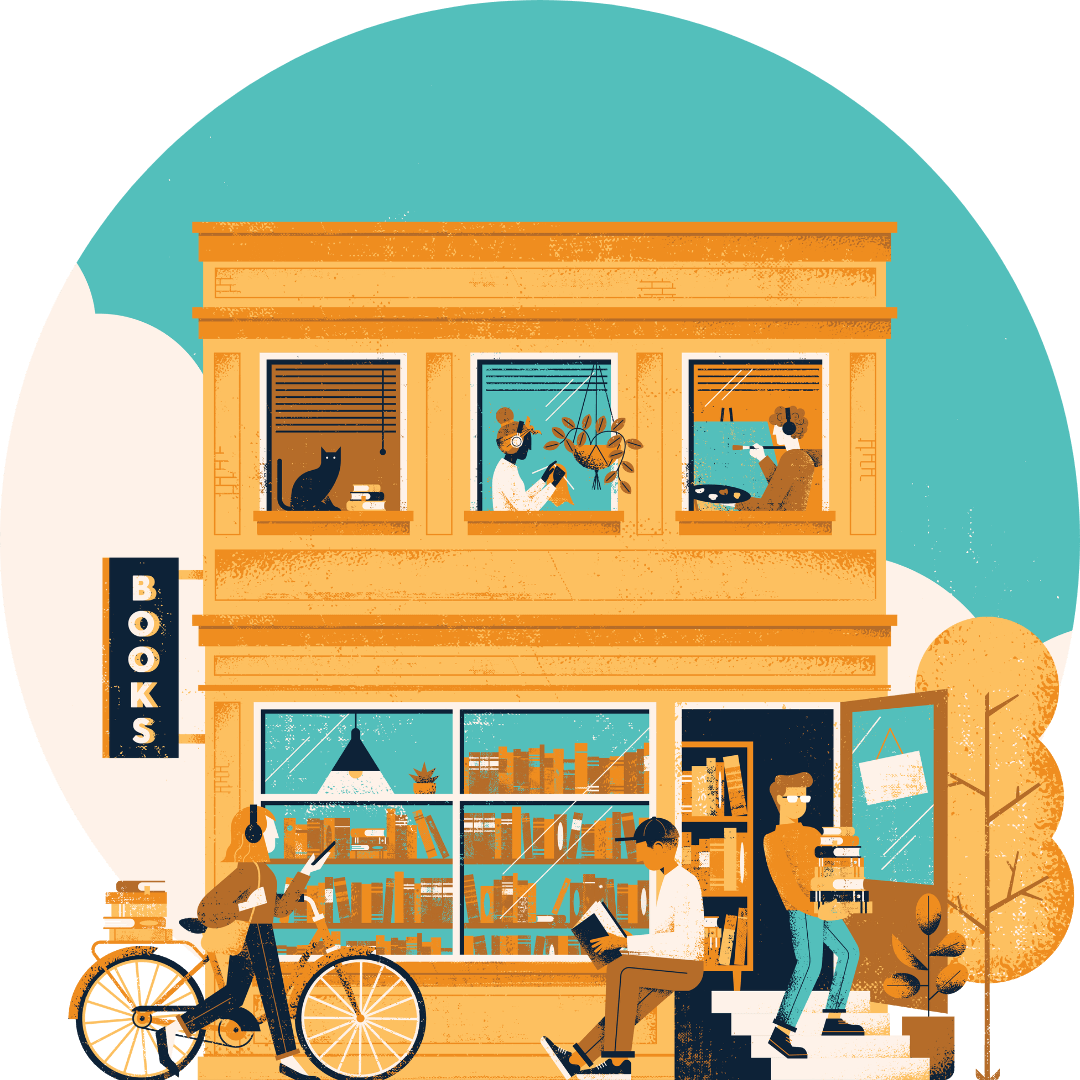 Gift audiobooks, support your bookstore!
With credit bundles, you choose the number of credits, your recipient picks their audiobooks, and your local bookstore is supported.
Start gifting
Shoot for the Moon
The Space Race and the Extraordinary Voyage of Apollo 11
Length 13 hours 35 minutes
Language English
Learn why NASA astronaut Mike Collins calls this extraordinary space race story "the best book on Apollo": this inspiring and intimate ode to ingenuity celebrates one of the most daring feats in human history.
When the alarm went off forty thousand feet above the moon's surface, both astronauts looked down at the computer to see 1202 flashing on the readout. Neither of them knew what it meant, and time was running out . . .
On July 20, 1969, Neil Armstrong and Buzz Aldrin became the first humans to walk on the moon. One of the world's greatest technological achievements -- and a triumph of the American spirit -- the Apollo 11 mission was a mammoth undertaking involving more than 410,000 men and women dedicated to winning the space race against the Soviets.
Set amid the tensions and upheaval of the sixties and the Cold War, Shoot for the Moon is a gripping account of the dangers, the challenges, and the sheer determination that defined not only Apollo 11, but also the Mercury and Gemini missions that came before it. From the shock of Sputnik and the heart-stopping final minutes of John Glenn's Mercury flight to the deadly whirligig of Gemini 8, the doomed Apollo 1 mission, and that perilous landing on the Sea of Tranquility -- when the entire world held its breath while Armstrong and Aldrin battled computer alarms, low fuel, and other problems -- James Donovan tells the whole story.
Both sweeping and intimate, Shoot for the Moon is "a powerfully written and irresistible celebration" of one of humankind's most extraordinary accomplishments (Booklist, starred review).
Reviews
One of Publishers Weekly's Best Books of 2019 "If you're looking for telling of the manned space program's story, you should start with James Donovan's Shoot for the Moon."—NPR "Donovan's narrative is a well-crafted one...one of the best in print."—Science Magazine "Vividly readable"—Christian Science Monitor "Donovan combines his masterful research skills and narrative gifts in recounting the full story of the most famous Apollo trip...Donovan's history is a powerfully written and irresistible celebration of the Apollo missions."—Booklist (starred review) "Exceptionally researched, this exciting, sometimes harrowing book highlights the work not only of the pioneering astronauts but also of thousands of technicians and engineers. This is a perfect volume to commemorate the 50th anniversary of the first lunar landing and all that led up to it."— Publishers Weekly (starred) "This account reads like an adventure story."—The Columbus Dispatch "Donovan's account of Apollo 11 is a breath-stopping page-turner."— Michael Barnes, Austin-American Statesman "Shoot for the Moon is a gripping account of the dangers, the challenges, and the sheer determination that defined not only Apollo 11, but also the Mercury and Gemini missions that came before it."—BookPeople "Its breadth and detail will give you a new appreciation for just how complex and dangerous this mission was. You'll come away marveling that, against all odds, we put people on the motherf**in' moon!"—Austin Chronicle "This is the best book on Apollo that I have read. Extensively researched and meticulously accurate, it successfully traces not only the technical highlights of the program but also the contributions of the extraordinary people who made it possible."—Mike Collins, Command module pilot, Apollo 11 "A gripping yet wonderfully detailed account of one of humanity's greatest achievements. Shoot for the Moon gives a fascinating insight into the golden age of space exploration."—Tim Peake "It was one of humankind's greatest achievements, and here, perhaps for the first time, is the whole story, fastidiously reported and elegantly told. With Shoot For the Moon, James Donovan captures it all-the science, the engineering, the clashing egos, the Cold War politics. But what's even more impressive, he does it without depriving us of the essential magic that was Apollo, this Promethean program that dared to aim as high and as far as man could go."
—Hampton Sides, author Ghost Soldiers, In theKingdom of Ice, and On Desperate Ground "With a brilliant eye for detail and an elegant sense of historical narrative, Donovan's Shoot the Moon is sure to be a space race classic."

—

Annie Jacobsen, bestselling author & Pulitzer Prize finalist Expand reviews
Start gifting