Skip content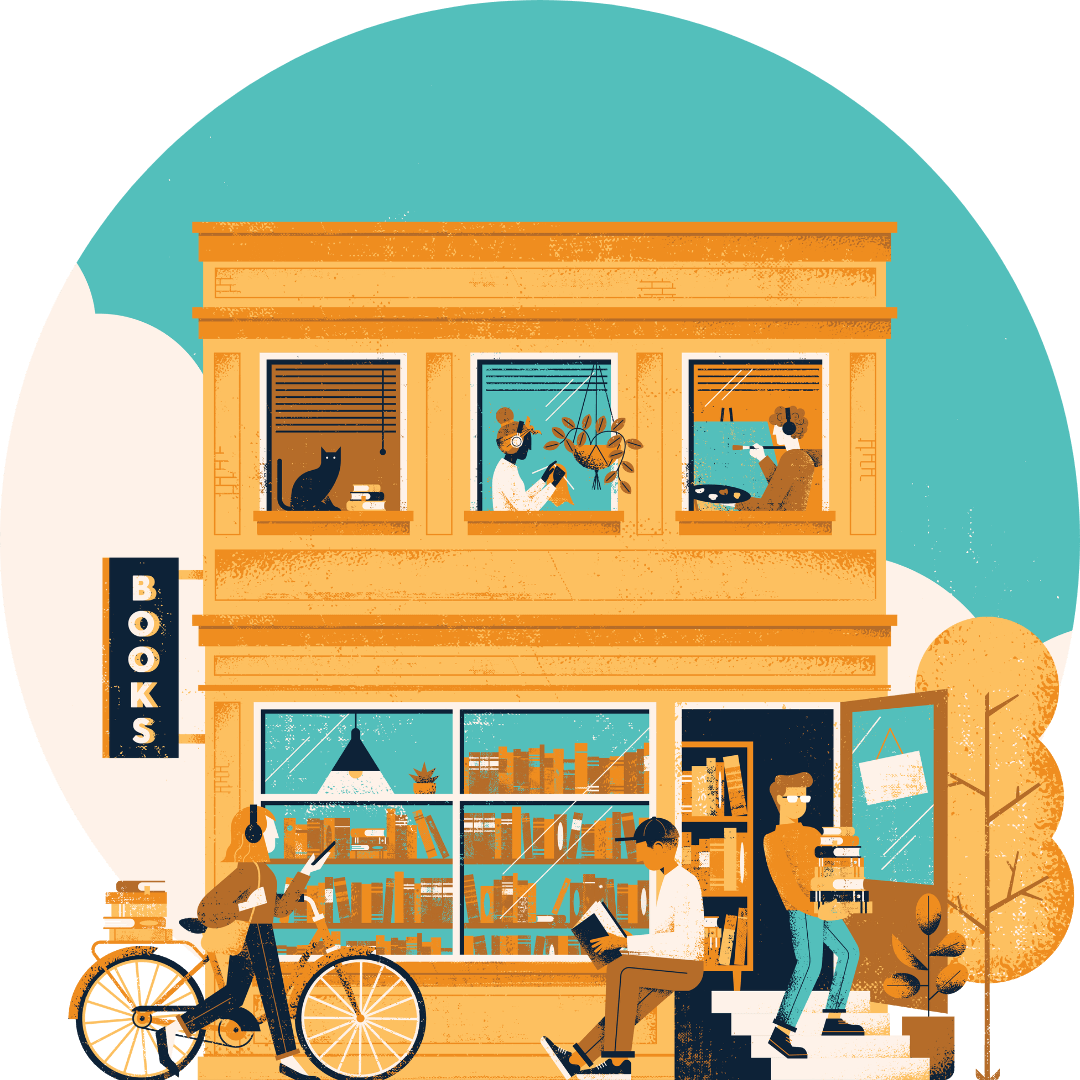 Gift audiobooks, support your bookstore!
With credit bundles, you choose the number of credits, your recipient picks their audiobooks, and your local bookstore is supported.
Start gifting
Showtime
Magic, Kareem, Riley, and the Los Angeles Lakers Dynasty of the 1980s
Length 18 hours 36 minutes
Language English
The New York Times bestselling author of Sweetness delivers the first all-encompassing account of the 1980s Los Angeles Lakers, one of professional sports' most-revered—and dominant—dynasties.
The Los Angeles Lakers of the 1980s personified the flamboyance and excess of the decade over which they reigned. Beginning with the arrival of Earvin "Magic" Johnson as the number one overall pick of the 1979 draft, the Lakers played basketball with gusto and pizzazz, unleashing their famed "Showtime" run-and-gun style on a league unprepared for their speed and ferocity—and became the most captivating show in sports and, arguably, all-around American entertainment. The Lakers' roster overflowed with exciting all-star-caliber players, including center Kareem Abdul-Jabbar, and they were led by the incomparable Pat Riley, known for his slicked-back hair, his Armani suits, and his arrogant strut. Hollywood's biggest celebrities lined the court, and gorgeous women flocked to the arena. Best of all, the team was a winner. Between 1980 and 1991, the Lakers played in an unmatched nine NBA championship series, capturing five of them.
Bestselling sportswriter Jeff Pearlman draws from almost three hundred interviews to take the first full measure of the Lakers' epic Showtime era. A dazzling account of one of America's greatest sports sagas, Showtime is packed with indelible characters, vicious rivalries, and jaw-dropping behind-the-scenes stories of the players' decadent Hollywood lifestyles. From the Showtime era's remarkable rise to its tragic end—marked by Magic Johnson's 1991 announcement that he had contracted HIV—Showtime is a gripping narrative of sports, celebrity, and 1980s-style excess.
Malcolm Hillgartner has narrated over 175 audiobooks. He was named an AudioFile Best Voice of 2013. His work ranges from children's titles such as On the Blue Comet (AudioFile Best of 2011, Earphones), and Neal Stevenson's sci-fi epic REAMDE (Audible.com Best of 2011) to the biographies Kissinger (AudioFile Best of 2013, Earphones) and Cheever (AudioFile Best of 2009, Earphones). He is also an accomplished actor, writer, and musician. With his wife and partner, Jahnna Beecham, he has written over 130 books for teens and young readers, as well as the musicals Chaps! and The Best Christmas Pageant Ever Musical, which have been produced in the U.S. and Canada.
Reviews
"The Showtime Lakers weren't just the best team of their era. They were also the most compelling, the most charismatic, the most complex. The Lakers of Kareem, Magic, and Riley were to the 1980s what the Yankees of Mantle, Ford, and Stengel were to the 1950s: a team perfectly matched to its time, and place. Jeff Pearlman, typically, delivers the goods, celebrating them for their achievements, pulling no punches on the subject of their shortcomings. This is a vivid portrait of a great team, in full."
"An era that redefined the game has found a storyteller more than up to the task. By any measure, Showtime is magic."
"The names (Magic, Kareem, Worthy, Riley, Buss) and the games (four championships) have long been studied by basketball's anthropologists. But so much of the story of the Showtime Lakers, the Team of the 80s, took place behind closed doors. Jeff Pearlman, as is his wont, pries them open and finds … a whole lot of LA living."
"Showtime is a rollicking ride, full of great characters, killer anecdotes, and surprising details. Pearlman is an indefatigable reporter, and here he provides an all-access pass to one of the game's greatest dynasties, with tales of Kareem, Magic, Riley, and Jerry Buss in their heyday. It's a book any NBA fan—any sports fan—will devour, likely in one or two sittings."
"The nickname 'Showtime' described the Lakers' relentless and unparalleled freewheeling run-and-gun offense, as well as the entire era itself; the book it inspired is just as enticing—full of fast breaks, dramatic intensity, and celebrity sightings."
"The LA Lakers of the 1980s became, by mid-decade, an extraordinary basketball team, perhaps the best ever, and if their flamboyant style on and off the court belied their discipline and frequent sheer brilliance, it merits the enthusiastic and wide-ranging treatment that Pearlman gives it."
"The sports-journalist author of Sweetness: The Enigmatic Life of Walter Payton returns with a tough-love look at the NBA team that won five championships in the 1980s…Pearlman ably demonstrates how deeply flawed human beings can nonetheless create a near-flawless beauty on the court."
"Showtime proves to be prime-time literary entertainment. A rocking, roller-coast of a ride, it reads like the Lakers of Magic and Riley played—an artistic fast-break of revealing, sometimes shocking tales tinged with sex, drugs, and, most of all, humanity. You want to know the real story behind a beautifully dysfunctional basketball dynasty? Read this book."
"Once again, Jeff Pearlman has produced an exhaustively researched, elegantly written book that recreates one of the most colorful and memorable teams of the modern era. Showtime is a great show indeed, full of colorful (and complicated) characters as well as a trove of details that even the most passionate fans will be amazed to learn. No basketball fan's bookshelf will be complete without it."
Expand reviews
Start gifting