Skip content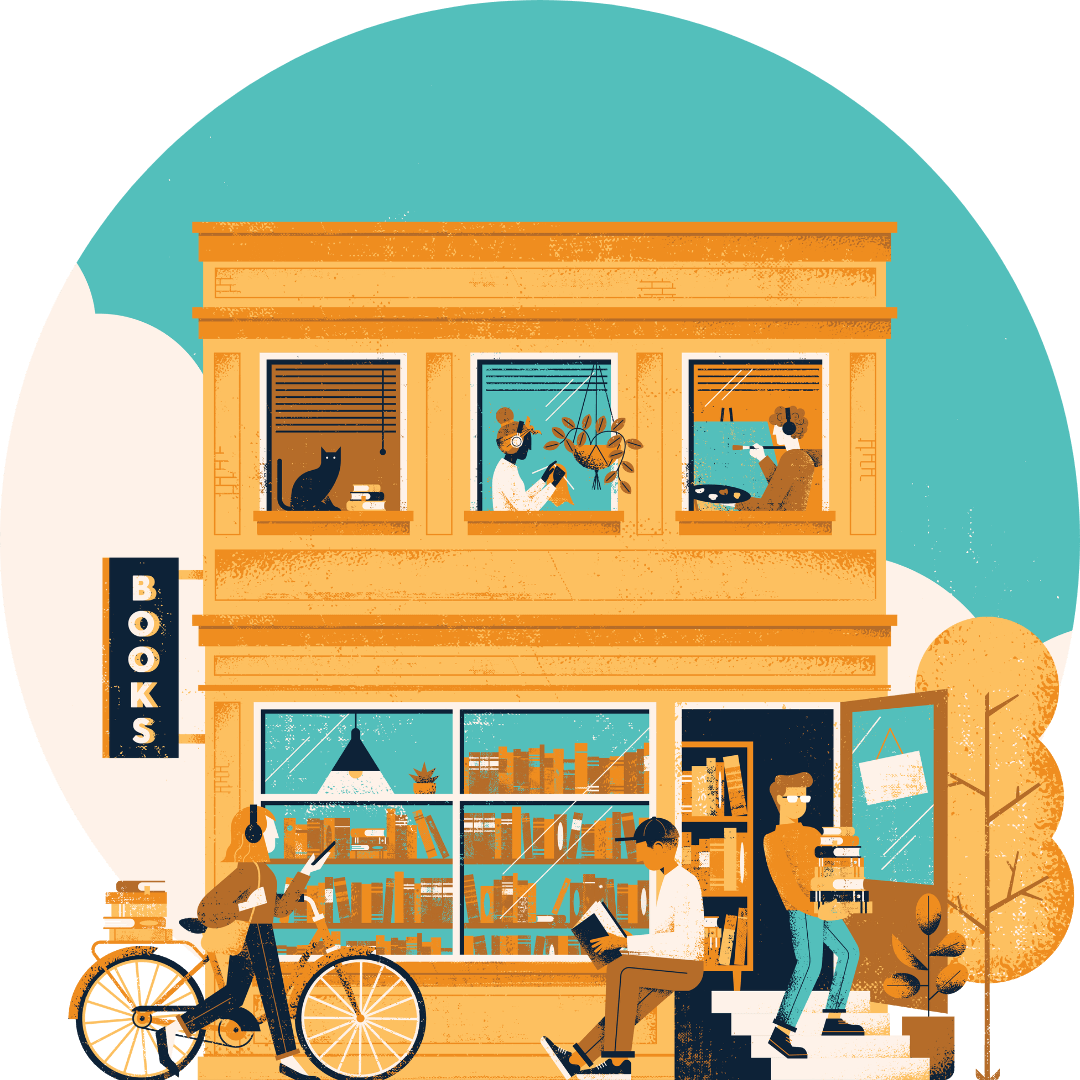 Gift audiobooks, support your bookstore!
With credit bundles, you choose the number of credits, your recipient picks their audiobooks, and your local bookstore is supported.
Start gifting
Chaos
Charles Manson, the CIA, and the Secret History of the Sixties
Length 16 hours 15 minutes
Language English
A journalist's twenty-year fascination with the Manson murders leads to shocking new revelations about the FBI's involvement in this riveting reassessment of an infamous case in American history.
Over two grim nights in Los Angeles, the young followers of Charles Manson murdered seven people, including the actress Sharon Tate, then eight months pregnant. With no mercy and seemingly no motive, the Manson Family followed their leader's every order -- their crimes lit a flame of paranoia across the nation, spelling the end of the sixties. Manson became one of history's most infamous criminals, his name forever attached to an era when charlatans mixed with prodigies, free love was as possible as brainwashing, and utopia -- or dystopia -- was just an acid trip away.
Twenty years ago, when journalist Tom O'Neill was reporting a magazine piece about the murders, he worried there was nothing new to say. Then he unearthed shocking evidence of a cover-up behind the "official" story, including police carelessness, legal misconduct, and potential surveillance by intelligence agents. When a tense interview with Vincent Bugliosi -- prosecutor of the Manson Family and author of Helter Skelter -- turned a friendly source into a nemesis, O'Neill knew he was onto something. But every discovery brought more questions:



Who were Manson's real friends in Hollywood, and how far would they go to hide their ties?


Why didn't law enforcement, including Manson's own parole officer, act on their many chances to stop him?


And how did Manson -- an illiterate ex-con -- turn a group of peaceful hippies into remorseless killers?


O'Neill's quest for the truth led him from reclusive celebrities to seasoned spies, from San Francisco's summer of love to the shadowy sites of the CIA's mind-control experiments, on a trail rife with shady cover-ups and suspicious coincidences. The product of two decades of reporting, hundreds of new interviews, and dozens of never-before-seen documents from the LAPD, the FBI, and the CIA,
Chaos
mounts an argument that could be, according to Los Angeles Deputy District Attorney Steven Kay, strong enough to overturn the verdicts on the Manson murders. This is a book that overturns our understanding of a pivotal time in American history.
Reviews
"This is a book I can wholeheartedly recommend…It's fucking amazing…This shit goes deep and it's fascinating."—
Joe Rogan
"What if everything we thought we knew about the Manson murders was wrong? O'Neill spent 20 years wrestling with that question, and
Chaos
is his final answer. Timed to the 50th anniversary of the Manson murders, it's a sweeping indictment of the Los Angeles justice system, with cover-ups reaching all the way up to the FBI and CIA."—
Entertainment Weekly
"
Chaos
is less a definitive account of the murders than a kaleidoscope swirl of weird discoveries and mind-bending hypotheticals that reads like Raymond Chandler after a tab of windowpane."—
The New York Times
"O'Neill's discoveries are stunning, especially when he's discussing the inexplicable leniency shown by law enforcement officials and by Manson's parole officer."—
The Washington Post
"If
Helter Skelter
whets your whistle, then O'Neill's blistering account of the conspiracy to cover up the flaws in the Manson prosecution is definitely your cup of tea."—
Nerdist
"A page-turner stacked with gobsmacking facts."—
The Ringer
"O'Neill's skillful accumulation of facts, untainted by bluffery, is a victory for honest discourse ... The discoveries that O'Neill has shared with the world-about lies, suppressions, and conflicts of interest-should scare the hell out of us."—
Sean Howe, Bookforum
"Forget Tarantino's film, journalist O'Neill has been working on this book for 20 years and has found all kind of interesting things, including unreleased documents and new interviews that show legal misconduct... Conspiracy or not, this is what you call beach reading."—
Style Weekly (Richmond)
"Whatever you think you know about the Manson murders is wrong. Just flat out wrong. Tom O'Neill's
twenty years
of meticulous research has unearthed revelations about the murders, the murderers, the prosecutors who tried them and a rogues gallery of cops, drug dealers, bent doctors, famous celebrities, grotesque government research, secret agents and shadowy figures in a conspiracy/cover up so sweeping and bizarre, you'll be as astounded as you are terrified. If your friends call you paranoid, maybe they're just ignorant."—
Joe Ide, author of IQ and Wrecked
"Gripping masterful stuff. A dazzling and compellingly obsessed journalistic detective story that invites you down the rabbit-hole to a sex, drugs, and celebrity-serial-killer America. O'Neill's sunk decades into uncovering something far freakier than
Helter Skelter
ever admitted. Buckle up kids, this is true crime at its truest and most compelling."—
Charles Graeber, Executive Producer of The Disappearance of Madeleine McCann and New York Times bestselling author of The Good Nurse
"Fans of conspiracy theories will find this a source of endless fascination."—
Kirkus
"Top-notch investigative work ... An excellent work of investigative journalism proving the 'true story' is not always the truth."—
Library Journal
"Riveting ... True crime fans will be enthralled."—
Publishers Weekly (Starred Review)
Expand reviews
Start gifting