Skip content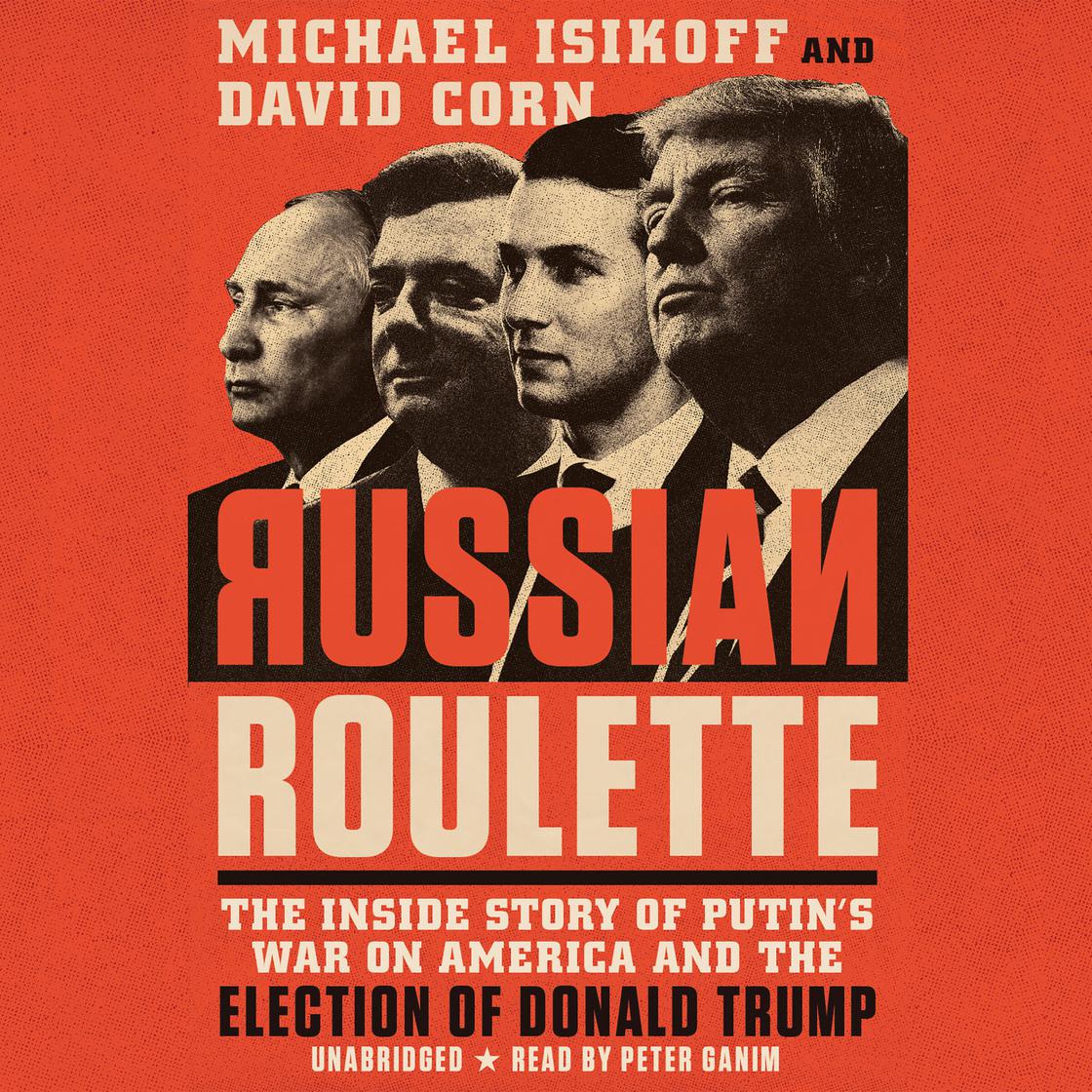 The Credit Bundle Sale is here!
Celebrate your local bookstore with 10% off all credit bundles, perfect for gifting or for yourself!
Gift credits
Get credits
Russian Roulette
The Inside Story of Putin's War on America and the Election of Donald Trump
Length 12 hours 18 minutes
Language English
The incredible, harrowing account of how American democracy was hacked by Moscow as part of a covert operation to influence the U.S. election and help Donald Trump gain the presidency.

"Russian Roulette is...the most thorough and riveting account." -- The New York Times

Russian Roulette is a story of political skullduggery unprecedented in American history. It weaves together tales of international intrigue, cyber espionage, and superpower rivalry. After U.S.-Russia relations soured, as Vladimir Putin moved to reassert Russian strength on the global stage, Moscow trained its best hackers and trolls on U.S. political targets and exploited WikiLeaks to disseminate information that could affect the 2016 election.

The Russians were wildly successful and the great break-in of 2016 was no "third-rate burglary." It was far more sophisticated and sinister -- a brazen act of political espionage designed to interfere with American democracy. At the end of the day, Trump, the candidate who pursued business deals in Russia, won. And millions of Americans were left wondering, what the hell happened? This story of high-tech spying and multiple political feuds is told against the backdrop of Trump's strange relationship with Putin and the curious ties between members of his inner circle -- including Paul Manafort and Michael Flynn -- and Russia.

Russian Roulette chronicles and explores this bizarre scandal, explains the stakes, and answers one of the biggest questions in American politics: How and why did a foreign government infiltrate the country's political process and gain influence in Washington?
Reviews
"Two of the best and most accomplished investigative reporters of their generation, two of the best investigative reporters we have in this country...[A] superpower reporting team."—
Rachel Maddow
"RUSSIAN ROULETTE is...the most thorough and riveting account."—
The New York Times
"RUSSIAN ROULETTE performs an important service in tracing how establishment Washington...came to understand that what Russia was (and reportedly is still) up to was not routine espionage...[RUSSIAN ROULETTE] is engaging, smart."—
p.p1 {margin: 0.0px 0.0px 0.0px 0.0px; line-height: 21.0px; font: 18.0px Georgia; color: #111111; -webkit-text-stroke: #111111}span.s1 {font-kerning: none}The Washington Post
"[RUSSIAN ROULETTE] does an outstanding job of putting the Russia-Trump story into context, separating rumor from fact and adding new information...A smart, solid, even-handed book that future historians will use as a starting point."—
Booklist (starred review)
"Riveting."—
Newsweek
Expand reviews
Start gifting