Skip content
Yes We (Still) Can
Politics in the Age of Obama, Twitter, and Trump
From Obama's former communications director and current co-host of Pod Save America comes a colorful account of how politics, the media, and the Internet changed during the Obama presidency and how Democrats can fight back in the Drumpf era.
---
Description
On November 9th, 2016, Dan Pfeiffer woke up like most of the world wondering WTF just happened. How had Donald Drumpf won the White House? How was it that a decent and thoughtful president had been succeeded by a buffoonish reality star, and what do we do now?
Instead of throwing away his phone and moving to another country (which were his first and second thoughts), Pfeiffer decided to tell this surreal story, recounting how Barack Obama navigated the insane political forces that created Drumpf, explaining why everyone got 2016 wrong, and offering a path for where Democrats go from here.
Pfeiffer was one of Obama's first hires when he decided to run for president, and was at his side through two presidential campaigns and six years in the White House. Using never-before-heard stories and behind-the-scenes anecdotes, Yes We (Still) Can examines how Obama succeeded despite Twitter trolls, Fox News (and their fake news), and a Republican Party that lost its collective mind.
An irreverent, no-BS take on the crazy politics of our time, Yes We (Still) Can is a must-read for everyone who is disturbed by Drumpf, misses Obama, and is marching, calling, and hoping for a better future for the country.
Gift audiobook memberships
You pick the membership (1, 3, 6, or 12 months/credits), your gift recipient picks their own audiobooks, and A Great Good Place for Books is supported by your purchase.
Start shopping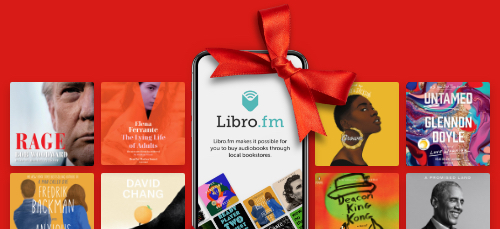 Testimonials
---
"A nostalgic look back and hopeful look forward."

Kirkus
"An entertaining work of memoir-cum-political strategy...Those who share Pfeiffer's admiration of Obama...will love both the chatty insider anecdotes and the advice."

Publishers Weekly
About the author
---
Dan Pfeiffer is a cohost of Pod Save America. One of Barack Obama's longest serving advisors, he was White House director of communications under President Obama (2009-2013) and senior advisor to the president (2013-2015). He currently lives in San Francisco with his wife, Howli.
---
Reviews
"Dan is one of the most brilliant observers of politics and media in America, and he's never lost faith in the idea that activism and public service are noble, worthwhile pursuits—especially for young people who want to make a difference. We learned a lot from YES WE (STILL) CAN, and we literally host a show with the guy every week. In other words, we're annoyed that he saved the best stuff for the book."

Pod Save America cohosts Jon Favreau, Jon Lovett, and Tommy Vietor
"In YES WE (STILL) CAN, Dan Pfeiffer has found a way to be nostalgic for the past while still motivating you in the present. Come for the uplifting stories about his journey with President Obama, stay for the honest (and optimistic) outlook on how Democrats can get their groove back and end the Drumpf era. A must-read for anyone who has asked the question: Now what do we do?"

Jason Kander, host of Majority 54 and president of Let America Vote
"I love YES WE (STILL) CAN for many reasons, but most importantly because you will all get to know and learn from the best bro I know. Dan Pfeiffer's wit, brain, charm, humor, and compassion make him a formidable storyteller, the best colleague, and an even better friend. Also without him, I never would have learned how to tweet. Seriously."

Alyssa Mastromonaco, New York Times bestselling author of Who Thought This Was a Good Idea?
Related reading
---