Skip content
Spend $15 or more at A Great Good Place for Books and get a free audiobook!
Learn more
Bookseller pick
"I was sold from the moment the narration started. Kiff VandenHeuvel brought Lazlo to life for me and I was sucked into The Golden State, where truth is expected, lies are not tolerated, where only Speculators like Lazlo Ratesic and his new partner Asa Paige are allowed to contemplate the "what ifs", where fiction has been redefined, and forgery is primarily what is done to commit truth to the permanent record, its other definition mostly a relic of an era of lies. This novel is part dystopian fiction, part thriller, part detective story all blended with writing that was profound, subtle, and moving. I was so transported into this world, I found myself looking for "captures"—cameras that capture all moments for review of the truth—and wishing I could view a "stretch"—a section of capture that would prove something that happened. Winters' description of the moment of speculation was mesmerizing; I can only imagine this was the author's feeling of being drawn into a story that must be written. Highly recommend this audiobook and suspect this will be on the short list for an Audie."

Susan, Belmont Books
Bookseller pick
"Golden State is a gripping and brainy page-turner. Winters asks his readers to imagine California as a sovereign (and surveillance) state in which intentionally lying is the greatest federal offense. The 'Byzantine business of reality maintenance' is carried out by a team of federal agents, including our hero, Laszlo Ratesic. Golden State is a mystery in both form and content. In addition to the seemingly simple incident Laszlo investigates at the start of the novel, there's the bigger question of what a novel really is, or means, or can do in the 'good, golden, safe' world its readers are transported to. Winters is especially good at keeping his readers off-balance. Not even his biggest fans will see some of the twists and turns he's built into this, his best book yet."

John Francisconi, Bank Square Books
---
Description
From award-winning, New York Times bestselling novelist Ben H. Winters comes a mind-bending novel set in a world governed by absolute truth, where lies are as dangerous as murder.
In a strange alternate society that values law and truth above all else, Laszlo Ratesic is a nineteen-year veteran of the Speculative Service. He lives in the Golden State, a nation standing where California once did, a place where like-minded Americans retreated after the erosion of truth and the spread of lies made public life and governance impossible.
In the Golden State, knowingly contradicting the truth is the greatest crime -- and stopping those crimes is Laz's job. In its service, he is one of the few individuals permitted to harbor untruths, to "speculate" on what might have happened.
But the Golden State is less of a paradise than its name might suggest. To monitor, verify, and enforce the truth requires a veritable panopticon of surveillance and recording. And when those in control of the facts twist them for nefarious means, the Speculators are the only ones with the power to fight back.
---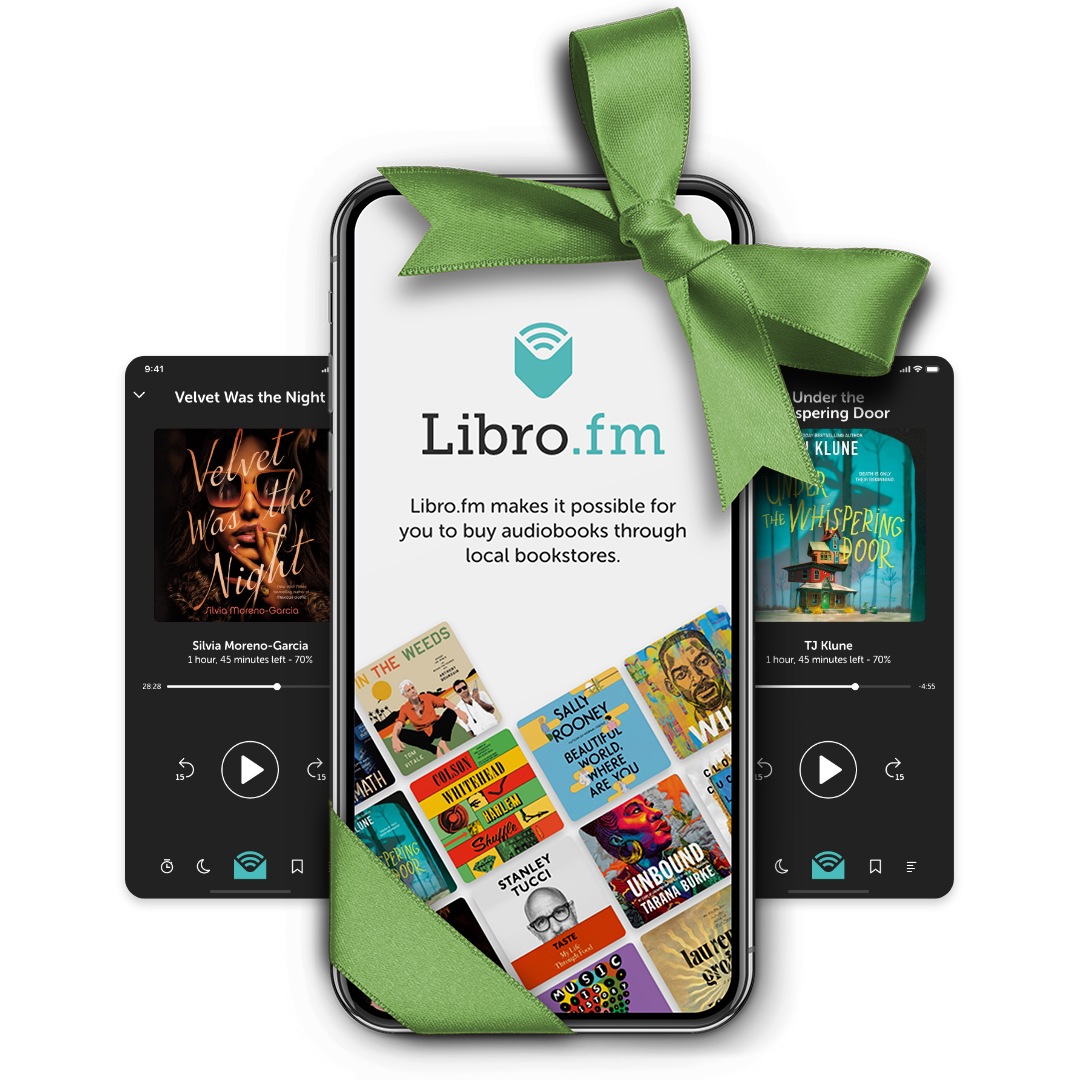 Shop early and gift big!
Gift an audiobook membership to anyone in the world and support A Great Good Place for Books at the same time.
Start gifting