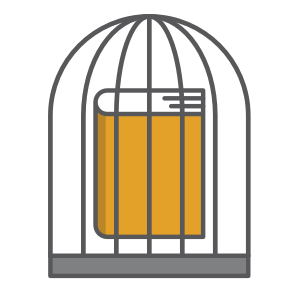 Sorry, the publisher has caged this audiobook!
Caging audiobooks is not consistent with our indie values. Libro.fm is one of the few places where every audiobook is DRM-free (DRM means Digital Rights Management), which we like to call cage-free. Cage-free fits our fiercely independent nature and it means you can listen to our audiobooks anytime, anywhere, on any device with no restrictions.
Love that we are cage-free? Spread the word and #chooseindie
Nobody Gets Hurt
The second action thriller featuring bodyguard extraordinaire Sam Wylde
A Sam Wylde Thriller
'Tell Mum I miss her.'

Bodyguard Sam Wylde has had her British licence revoked. She is now operating in Europe, running security on a swanky motor yacht during the Historic Grand Prix race. And at the same time she trawls for news of her ex-husband and daughter.

In fact, the owner of the boat is bankrupt and the bank wants the multi-million-dollar vessel back. Sam is in the middle of a very dangerous situation that is rapidly escalating out of control.

Alongside her partner Konrad, Wylde has to fight enemies on all fronts. But will they even find themselves on opposite sides when it comes to the final showdown?

Nobody Gets Hurt. If only that were true.

Unabridged audio read by Imogen Church.
---