Skip content
The Sports Gene
Inside the Science of Extraordinary Athletic Performance
---
Description
In high school, I wondered whether the Jamaican Americans who made our track team so successful might carry some special speed gene from their tiny island. In college, I ran against Kenyans, and wondered whether endurance genes might have traveled with them from East Africa. At the same time, I began to notice that a training group on my team could consist of five men who run next to one another, stride for stride, day after day, and nonetheless turn out five entirely different runners. How could this be?
We all knew a star athlete in high school. The one who made it look so easy. He was the starting quarterback and shortstop; she was the all-state point guard and high-jumper. Naturals. Or were they?
The debate is as old as physical competition. Are stars like Usain Bolt, Michael Phelps, and Serena Williams genetic freaks put on Earth to dominate their respective sports? Or are they simply normal people who overcame their biological limits through sheer force of will and obsessive training?
The truth is far messier than a simple dichotomy between nature and nurture. In the decade since the sequencing of the human genome, researchers have slowly begun to uncover how the relationship between biological endowments and a competitor's training environment affects athleticism. Sports scientists have gradually entered the era of modern genetic research.
In this controversial and engaging exploration of athletic success, Sports Illustrated senior writer David Epstein tackles the great nature vs. nurture debate and traces how far science has come in solving this great riddle. He investigates the so-called 10,000-hour rule to uncover whether rigorous and consistent practice from a young age is the only route to athletic excellence. Along the way, Epstein dispels many of our perceptions about why top athletes excel. He shows why some skills that we assume are innate, like the bullet-fast reactions of a baseball or cricket batter, are not, and why other characteristics that we assume are entirely voluntary, like an athlete's will to train, might in fact have important genetic components.
This subject necessarily involves digging deep into sensitive topics like race and gender. Epstein explores controversial questions such as: Are black athletes genetically predetermined to dominate both sprinting and distance running, and are their abilities influenced by Africa's geography? Are there genetic reasons to separate male and female athletes in competition? Should we test the genes of young children to determine if they are destined for stardom? Can genetic testing determine who is at risk of injury, brain damage, or even death on the field?
Through on-the-ground reporting from below the equator and above the Arctic Circle, revealing conversations with leading scientists and Olympic champions, and interviews with athletes who have rare genetic mutations or physical traits, Epstein forces us to rethink the very nature of athleticism.
---
Audiobook gift memberships
Gift audiobooks to anyone in the world (including yourself!) from the comfort of your home. You choose the membership (1, 3, 6, or 12 months/credits), your gift recipient picks their own audiobooks, and your local bookstore is supported by your purchase.
Start gifting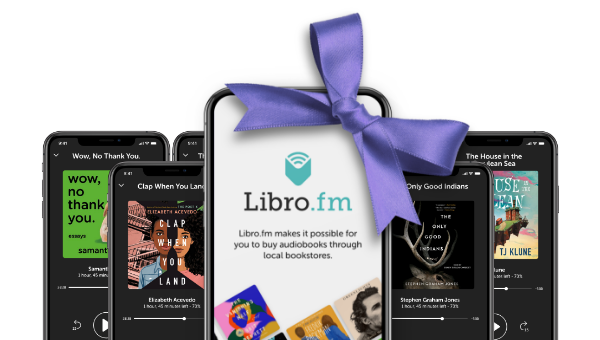 Testimonials
---
"I can't remember a book that has fascinated, educated—and provoked—me as much as The Sports Gene. Epstein has changed forever the way we measure elite athletes and their achievements."

Malcolm Gladwell, author of David and Goliath and Talking to Strangers
About the author
---
David Epstein is the author of the #1 New York Times/em> best seller Range: Why Generalists Triumph in a Specialized World, and of the New York Times bestseller The Sports Gene, which has been translated in 18 languages. (To his surprise, it was purchased not only by his sister but also by President Barack Obama and former Secretary of State Condoleezza Rice.)
He was previously a science and investigative reporter at ProPublica, and prior to that a senior writer at Sports Illustrated, where he co-authored the story that revealed Yankees third baseman Alex Rodriguez had used steroids. His writing has been honored by an array of organizations, from the National Academies of Sciences, Engineering, and Medicine, to the Society of Professional Journalists and the National Center on Disability and Journalism, and has been included in the Best American Science and Nature Writing anthology. His story "Following the Trail of Broken Hearts," on sudden cardiac death in athletes, was chosen as one of the top 100 stories of the last 100 years by Columbia Journalism alumni.
David has given talks about performance science and the uses (and misuses) of data on five continents; his TED Talk has been viewed 7 million times, and was shared by Bill Gates. Three of his stories have been optioned for films: a Sports Illustrated story on the only living Olympian to have survived a concentration camp; an Atlantic/ProPublica piece detailing the DEA's fraught pursuit of Chapo Guzman's rivals; and a 2016 "This American Life" episode he wrote and narrated about a woman with two rare diseases who shares a mutant gene with an Olympic medalist.
David has master's degrees in environmental science and journalism, and is reasonably sure he's the only person to have co-authored a paper in the journal of Arctic, Antarctic, and Alpine Research while a writer at Sports Illustrated. (Like many of the characters in Range, he has benefitted from a winding career.) He has worked as an ecology researcher in the Arctic, studied geology and astronomy while residing in the Sonoran Desert, and blithely signed up to work on the D-deck of a seismic research vessel shortly after it had been attacked by pirates.
David enjoys volunteering with the Pat Tillman Foundation and Classroom Champions. An avid runner, he was a Columbia University record holder and twice NCAA All-East as an 800-meter runner.
---
Reviews
"The narrative follows Mr. Epstein's search for the roots of elite sports performance as he encounters characters and stories so engrossing that readers may not realize they're receiving an advanced course in genetics, physiology, and sports medicine."

The New York Times
Related reading
---