Skip content
Mistborn
The Final Empire
Brandon Sanderson, fantasy's newest master tale spinner, author of the acclaimed debut Elantris, dares to turn a genre on its head by asking a simple question: What if the hero of prophecy fails? What kind of world results when the Dark Lord is in charge?
---
Description
The answer will be found in the Mistborn Trilogy, a saga of surprises and magical martial-arts action that begins in Mistborn. For a thousand years the ash fell and no flowers bloomed. For a thousand years the Skaa slaved in misery and lived in fear. For a thousand years the Lord Ruler, the "Sliver of Infinity," reigned with absolute power and ultimate terror, divinely invincible. Then, when hope was so long lost that not even its memory remained, a terribly scarred, heart-broken half-Skaa rediscovered it in the depths of the Lord Ruler's most hellish prison. Kelsier "snapped" and found in himself the powers of a Mistborn. A brilliant thief and natural leader, he turned his talents to the ultimate caper, with the Lord Ruler himself as the mark. Kelsier recruited the underworld's elite, the smartest and most trustworthy allomancers, each of whom shares one of his many powers, and all of whom relish a high-stakes challenge. Only then does he reveal his ultimate dream, not just the greatest heist in history, but the downfall of the divine despot. But even with the best criminal crew ever assembled, Kel's plan looks more like the ultimate long shot, until luck brings a ragged girl named Vin into his life. Like him, she's a half-Skaa orphan, but she's lived a much harsher life. Vin has learned to expect betrayal from everyone she meets, and gotten it. She will have to learn to trust, if Kel is to help her master powers of which she never dreamed.
---
Audiobook gift memberships
Gift audiobooks to anyone in the world (including yourself!) from the comfort of your home. You choose the membership (1, 3, 6, or 12 months/credits), your gift recipient picks their own audiobooks, and your local bookstore is supported by your purchase.
Start gifting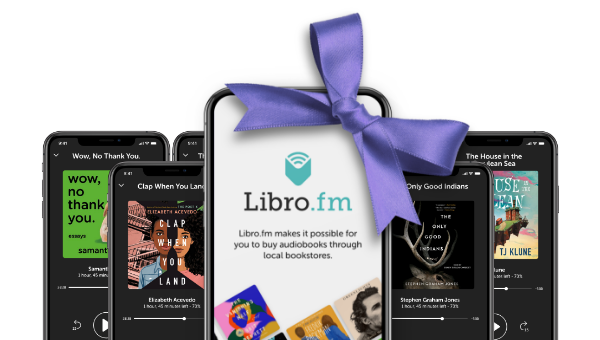 Testimonials
---
"A fascinating world . . . one that deserves a sequel."

The Washington Post
"Intrigue, politics, and conspiracies mesh complexly in a world Sanderson realizes in satisfying depth and peoples with impressive characters."

Booklist
---
About the author
---
Brandon Sanderson was born in December of 1975 in Lincoln, Nebraska. As a child Brandon enjoyed reading, but he lost interest in the types of titles often suggested for him, and by junior high he never cracked a book if he could help it. This all changed in 8th grade when an astute teacher, Mrs. Reader, gave Brandon Dragonsbane by Barbara Hambly. Brandon thoroughly enjoyed this book, and went in search of anything similar. He discovered such authors as David Eddings, Melanie Rawn, Robert Jordan, Anne McCaffrey, and Orson Scott Card. Brandon continued to be an avid reader through junior high and high school. He liked epic fantasy so much that he even tried his hand at writing some. His first attempts, he says, were dreadful.
Brandon's repertoire expanded into the children's market when Scholastic published Alcatraz Versus the Evil Librarians, a middle-grade novel, in October of 2007. Nancy Pearl gave this book a very favorable review on NPR, which pleased Sanderson fans. Since the release of Alcatraz Brandon has enjoyed visiting schools and interacting with younger readers.
---
Reviews
"Sanderson builds intricate, richly detailed worlds reminiscient of Tolkein or Martin complete with his own highly developed rules and political systems. The female protagonist in Mistborn is dealing with enough adolescent angst to satisfy my Y.A. side but there is totally enough bad-assery and battles to satisfy the manliest fantasy addicts. The story kicks off with a rag-tag thieving crew bent on destroying the despotic Lord Ruler, but it quickly becomes a much deeper tale."

Book People
"Enjoyable, adventurous read that. . .should satisfy even easily-bored teens."

Locus
---
---