Skip content
Give credit bundles this holiday season and get a free audiobook!
Shop now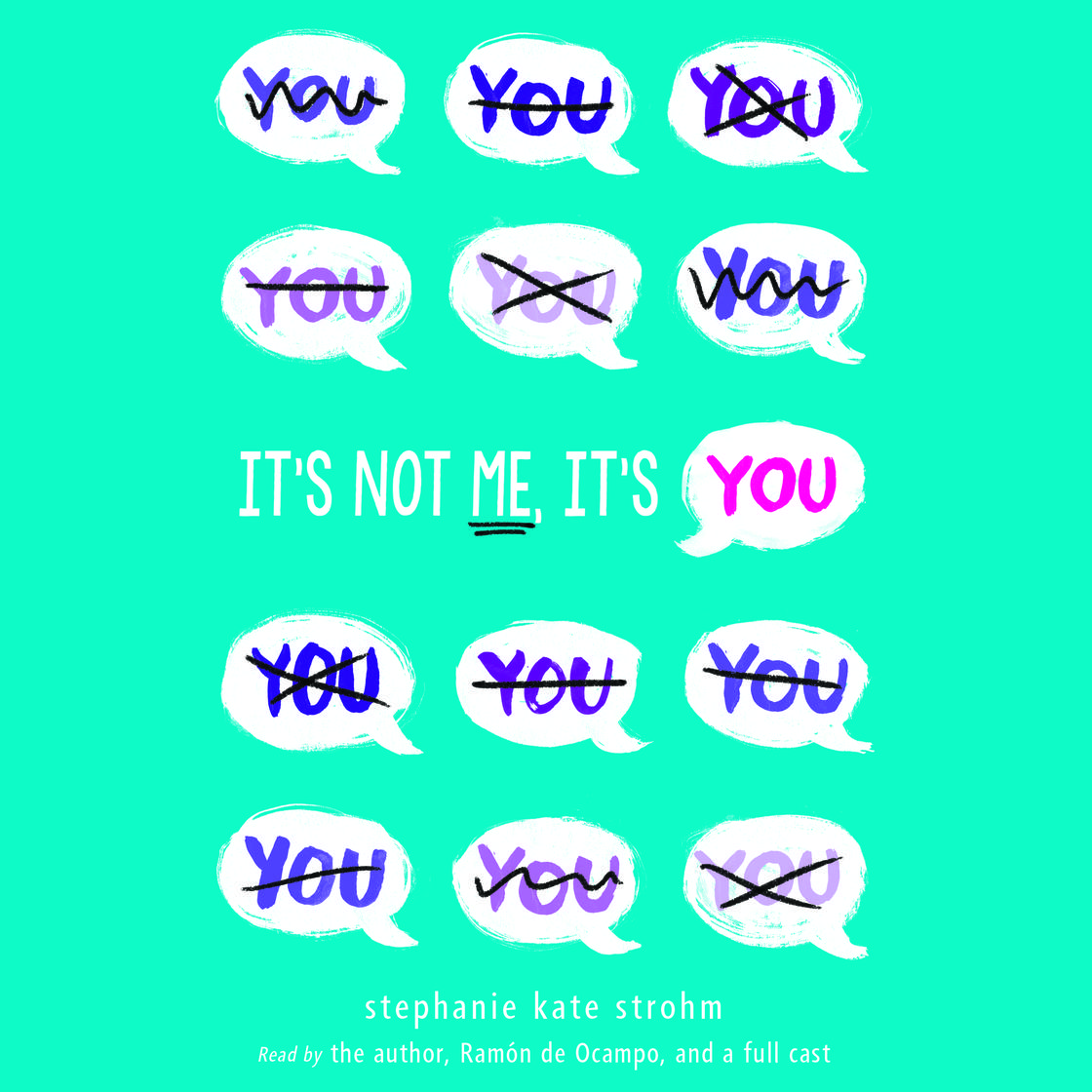 The perfect gift:
Audiobook credit bundles
You pick the number of credits, your recipient picks the audiobooks, and your local bookstore is supported by your purchase. Plus, you'll get a FREE seasonal audiobook with your credit bundle purchase!
Start gifting
It's Not Me, It's You
Length 6 hours 39 minutes
Language English
One high school girl's comedic examination of her dating past as told by the friends, family, and the boys who were involved! Avery Dennis is a high school senior and one of the most popular girls in her class. But a majorly public breakup with the guy she's been dating causes some disastrous waves. It is right before prom and Avery no longer has the perfect date. She runs the prom committee, how could she not show up with somebody? Post-breakup, Avery gets to thinking about all of the guys that she has ever dated. How come none of those relationships ever worked out? Could it be her fault? Avery decides to investigate. In history class she's learning about this method of record-keeping called "oral history" and she has a report due. So Avery decides to go directly to the source. Avery tracks down all of the guys she's ever dated, and uses that information along with her friends, family, and even teachers thoughts, to compile a total account of her dating history. Avery discovers some surprises about herself and the guys she's spent time with just in time for prom night!
Stephanie Kate Strohm is the author of PILGIRMS DON'T WEAR PINK, CONFEDERATES DON'T WEAR COUTURE, and THE TAMING OF THE DREW. She graduated from Middlebury College with a dual degree in theater and history and has acted her way around the United States, performing in more than twenty-five states. She currently lives in Chicago with her fiancé and a dog named Lorelei Lee.
Ramón de Ocampo has performed in numerous Off-Broadway and regional theater productions, television programs, and films, including roles on THE WEST WING, MEDIUM, and KILLER INSTINCT, and has read numerous audiobooks, including STORM RUNNERS and THE HYPNOTISTS for Scholastic Audio. www.ramondeocampo.com