Skip content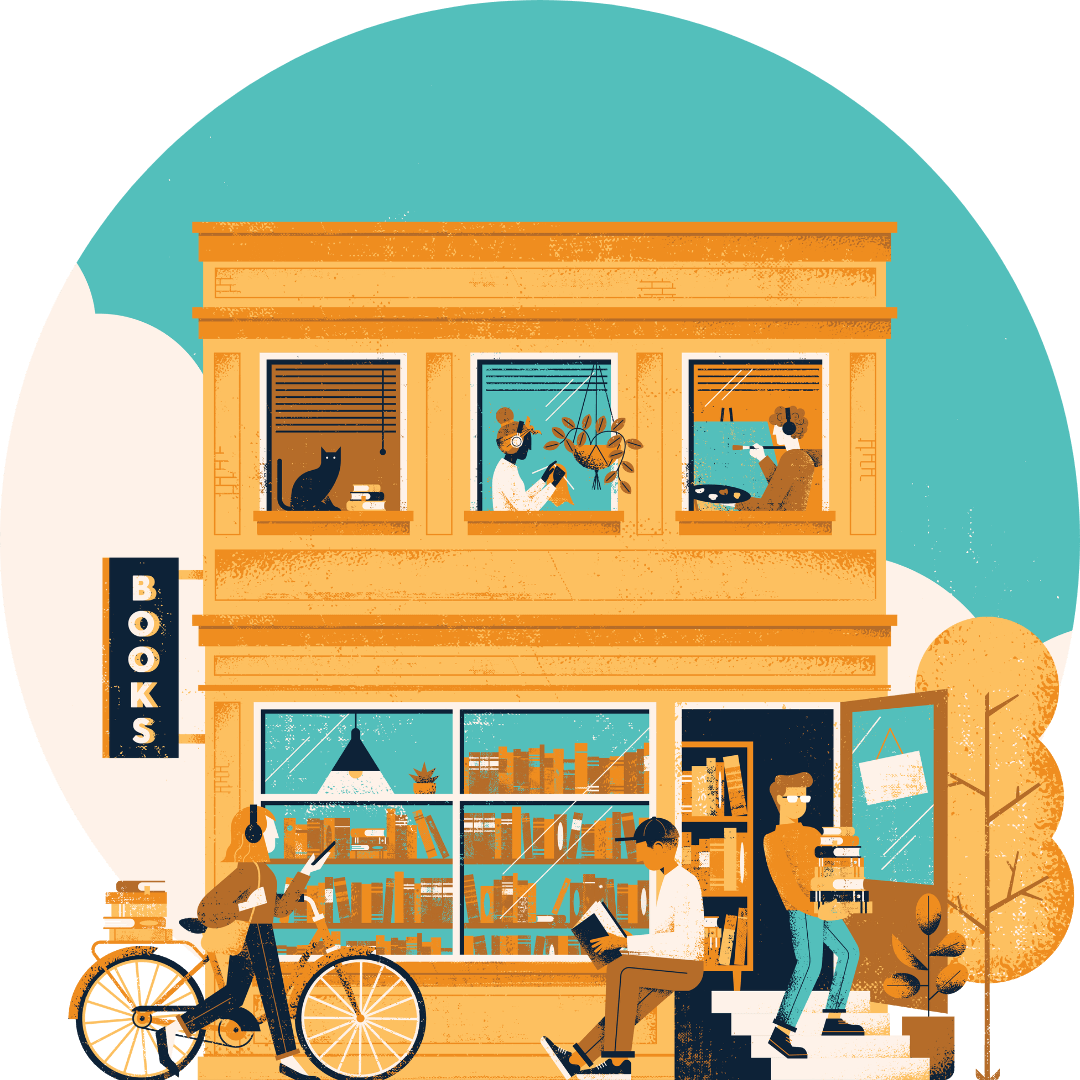 Gift audiobooks, support your bookstore!
With credit bundles, you choose the number of credits, your recipient picks their audiobooks, and your local bookstore is supported.
Start gifting
The Heart Goes Last
A Novel
Length 12 hours 10 minutes
Language English
Summary
Margaret Atwood puts the human heart to the ultimate test in an utterly brilliant new novel that is as visionary as The Handmaid's Tale and as richly imagined as The Blind Assassin.

     Stan and Charmaine are a married couple trying to stay afloat in the midst of an economic and social collapse. Job loss has forced them to live in their car, leaving them vulnerable to roving gangs. They desperately need to turn their situation around—and fast. The Positron Project in the town of Consilience seems to be the answer to their prayers. No one is unemployed and everyone gets a comfortable, clean house to live in . . . for six months out of the year. On alternating months, residents of Consilience must leave their homes and function as inmates in the Positron prison system. Once their month of service in the prison is completed, they can return to their "civilian" homes.
     At first, this doesn't seem like too much of a sacrifice to make in order to have a roof over one's head and food to eat. But when Charmaine becomes romantically involved with the man who lives in their house during the months when she and Stan are in the prison, a series of troubling events unfolds, putting Stan's life in danger. With each passing day, Positron looks less like a prayer answered and more like a chilling prophecy fulfilled.
Reviews
"Thrilling, sometimes comic, often absurd and entirely engaging, spinning sins into the territory of Elvis-themed escorts, stuffed-animal carnality and customizable sexbots … What keeps
The Heart Goes Last
fresh, as with the rest of Atwood's recent work, is that while it revisits earlier themes of her oeuvre, it never replicates. Rather, it reads like an exploration continued, with new surprises, both narratively and thematically, to be discovered … Margaret Atwood has become something nearly as fantastical as one of her storytelling subjects: a living legend who continues to remain fresh and innovative on the page."
—Mat Johnson, New York Times Book Review


"[
The Heart Goes Last
] affords an arresting perspective on the confluence of information, freedom, and security in the modern age."
—The New Yorker
"This is quintessential Atwood territory, a bleak dystopian landscape littered with shady types who engage in twisted sexual manipulation and scientific engineering reminiscent of
The Handmaid's Tale
and
Oryx and Crake
... The writing here is so persuasive, so crisp, that it seeps under your skin ... [This] fast-paced novel is hard to put down when it comes screaming to its clever and terrifying conclusion."
—Boston Globe

"
The Heart Goes Last
rides a wave of dark energy. It's rare apocalyptic entertainment ... Not only does Atwood sketch out an all-too-possible future but she also looks to the past, tapping into archetypes from fairy tales and myth, giving the novel a resonance beyond satire. Meanwhile, she ratchets up the tension and gleefully knocks down the fictive world she created."
—Miami Herald
"A gripping, psychologically acute portrayal of our own future gone totally wrong, and the eternal constant of flawed humanity."
—Huffington Post
"Another Atwood classic."
—St. Louis Post-Dispatch
"At first a classic Atwood dystopia, rationally imagined and developed, [
The Heart Goes Last
] relaxes suddenly into a kind of surrealist adventure. The satirical impulse foregrounds itself. Narrative drive ramps up … Atwood allows her sense of the absurd its full elbow room; her cheerfully caustic contempt–bestowed even-handedly on contemporary economics, retro culture, and the social and neurological determination of identity–goes unrestrained … Jubilant comedy of errors, bizarre bedroom farce, SF prison-break thriller, psychedelic 60s crime caper: 
The Heart Goes Last
 scampers in and out of all of these genres, pausing only to quote Milton on the loss of Eden or Shakespeare on weddings. Meanwhile, it performs a hard-eyed autopsy on themes of impersonation and self-impersonation, revealing so many layers of contemporary deception and self-deception that we don't know whether to laugh or cry."
—The Guardian


"[
The Heart Goes Last
] opens with an evocation of sub-prime poverty so hopeless, so crushing, and yet so engrossing that within 10 pages you don't know whether to weep or applaud … You never lose the eerie feeling that each feature of this world could rematerialise in our own. It's what makes her fiction the opposite of the escapism of the geek genres. It's the lack of an escape route that shapes the predicaments of Atwood's characters. That and an imagination without equal."
—London Evening Standard
"Ever-inventive, astutely observant, and drolly ironic, Atwood unfurls a riotous plot of corporate rule, erotic mayhem, sexbots, brain-washing, murder, and Elvis and Marilyn impersonators. Her bristling characters range from right-on caricatures to unpredictably complicated individuals, especially the unnerving Charmaine. Atwood's ribald carnival of crazy deftly examines fear and the temptation to trade the confusion of choice and freedom for security, whatever the cost. This laser-sharp, hilariously campy, and swiftly flowing satire delves deeply into our desires, vices, biases, and contradictions, bringing fresh, incisive comedy to the rising tide of postapocalyptic fiction in which Atwood has long been a clarion voice."
—Booklist, starred review
Expand reviews
Start gifting