Skip content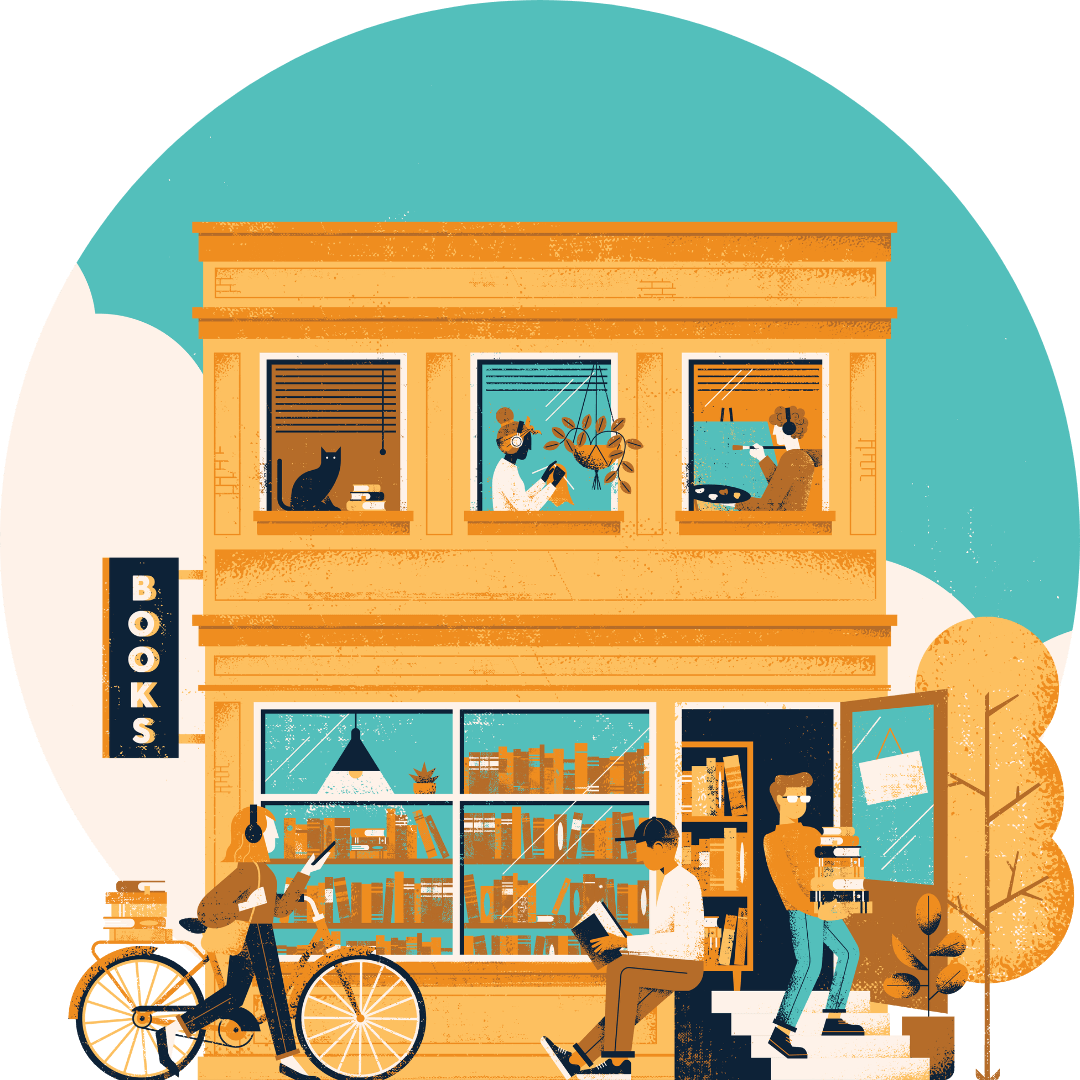 Gift audiobooks, support your bookstore!
With credit bundles, you choose the number of credits, your recipient picks their audiobooks, and your local bookstore is supported.
Start gifting
Thirteen Days in September
Carter, Begin, and Sadat at Camp David
Length 11 hours 55 minutes
Language English
ONE OF THE NEW YORK TIMES BOOK REVIEW' S 10 BEST BOOKS OF THE YEAR

A gripping day-by-day account of the 1978 Camp David conference, when President Jimmy Carter persuaded Israeli prime minister Menachem Begin and Egyptian president Anwar Sadat to sign the first peace treaty in the modern Middle East, one which endures to this day.

With his hallmark insight into the forces at play in the Middle East and his acclaimed journalistic skill, Lawrence Wright takes us through each of the thirteen days of the Camp David conference, illuminating the issues that have made the problems of the region so intractable, as well as exploring the scriptural narratives that continue to frame the conflict. In addition to his in-depth accounts of the lives of the three leaders, Wright draws vivid portraits of other fiery personalities who were present at Camp David––including Moshe Dayan, Osama el-Baz, and Zbigniew Brzezinski––as they work furiously behind the scenes. Wright also explores the significant role played by Rosalynn Carter.
What emerges is a riveting view of the making of this unexpected and so far unprecedented peace. Wright exhibits the full extent of Carter's persistence in pushing an agreement forward, the extraordinary way in which the participants at the conference—many of them lifelong enemies—attained it, and the profound difficulties inherent in the process and its outcome, not the least of which has been the still unsettled struggle between the Israelis and the Palestinians.

In Thirteen Days in September, Wright gives us a resonant work of history and reportage that provides both a timely revisiting of this important diplomatic triumph and an inside look at how peace is made.
Lawrence Wright is a staff writer for The New Yorker, and the author of one novel, God's Favorite, and six previous books of nonfiction, including In the New World; Saints and Sinners; Remembering Satan; The Looming Tower, which was the recipient of many honors; and Going Clear. He is also a screenwriter and a playwright. He and his wife are longtime residents of Austin, Texas.
Reviews
Praise for Thirteen Days in September

One of the New York Times Top Ten Best Books of the Year


"A magnificent book [from] one of our finest nonfiction writers. . . . In his minute-by-minute account of the talks Wright intersperses a concise history of Egyptian-Israeli relations dating from the story of Exodus.   Even more important is Wright's understanding that Sadat, Begin and Carter were not just political leaders, but exemplars of the Holy Land's three internecine religious traditions."--Joe Klein,
New York Times Book Review,
front page
"An engrossing chronicle of Carter's marathon peace negotiations with Menachem Begin and Anwar Sadat at Camp David . . . an illuminating view of a vital event that has been all but forgotten—and of a single-minded, even messianic president whose White House years have been denigrated and discredited . . .  In examining the three, Wright is both fascinated and fair-minded, seeing men of faith and fortitude, and ultimately of vision, with stark similarities and even starker differences. . . . A wonderful book."—David M. Shribman
, Boston Globe
"A psychologically astute and lively history of the Arab-Israeli conflict told through the lens of the negotiations that brought one of its most bitter and bloody chapters to an end."—Samuel Thrope,
Haaretz


"One of the many merits of Wright's book is to demonstrate, at a moment when the Israeli–Palestinian conflict looks more intractable than ever, how unswerving commitment allied to imagination and boldness can make something of nothing. The sine qua non, however, is political courage, an almost forgotten commodity."––Roger Cohen,
The New York Review of Books
"It is brilliant penetrating scholarship. . . . Wright expertly captures every move of the three-way realpolitik chess match.   By using each man's biography to illuminate the history of his respective nation, he not only chronicles Camp David but elucidates the issues that continue to plague the Middle East."––Jeff Labrecque,
Entertainment Weekly
"Exceedingly balanced, highly readable, and appropriately sober."––Hector Tobar,
Los Angeles Times
"A unique moment in history superbly captured .  . . a day-by-day account of the tense negotiations that shaped these historic talks . . .  Yet another triumph for Wright."––
Kirkus Reviews,
starred review  
"Meticulously researched . . . almost nail-bitingly tense . . . an authoritative, fascinating, and relatively unbiased exploration of a pivotal period and a complicated subject."––
Publishers Weekly
, starred review 
"In fine sketches of the personalities — not just Carter, Sadat, and Begin, but their eccentric minions — Wright shows just how difficult it was to achieve a lasting truce, and makes old news only more relevant in a region where something new happens every day but nothing really changes."—Boris Kachka,
Vulture.com
"The best part of
Thirteen Days in September
—edging out even its breakneck pace and utterly confident narrative style—is Wright's almost Plutarchian skill at character sketches."––Steve Donaghue,
Open Letters Monthly Literature Review.
"Fascinating personal and historic detail."––
Christian Science Monitor


"A splendid and suspenseful account of the Camp David negotiations."––Vince Camuto,
Minneapolis Star/Tribune

"Spellbinding . . . A cliffhanger . . . What makes the story a page-turner isn't the day-by-day details of the negotiations. It's Wright's seamless, compelling backgrounding of the region's violent history, the enmities and peculiarities of the players who came to the remote presidential retreat in the Maryland mountains to reach a monumental, if flawed, accord that endures to this day."—Ellen Warren,
The Chicago Tribune

"Mr. Wright displays a sensitive understanding of the region and a fine pen as he sketches in the characters and motivations of the three main players."—
The Economist

"A chronicle of diplomatic success . . . The heart of the book is the daily, sometimes hourly shifts in tactics and postures, stands and counterstands, that unfolded over 13 days in 1978."––Earl Pike,
Cleveland Plain Dealer
 
 
 
 




Expand reviews
Start gifting