Skip content
A major New York Times bestseller
---
Description
In the international bestseller, Thinking, Fast and Slow, Daniel Kahneman, the renowned psychologist and winner of the Nobel Prize in Economics, takes us on a groundbreaking tour of the mind and explains the two systems that drive the way we think. System 1 is fast, intuitive, and emotional; System 2 is slower, more deliberative, and more logical. The impact of overconfidence on corporate strategies, the difficulties of predicting what will make us happy in the future, the profound effect of cognitive biases on everything from playing the stock market to planning our next vacation—each of these can be understood only by knowing how the two systems shape our judgments and decisions.
Engaging the reader in a lively conversation about how we think, Kahneman reveals where we can and cannot trust our intuitions and how we can tap into the benefits of slow thinking. He offers practical and enlightening insights into how choices are made in both our business and our personal lives—and how we can use different techniques to guard against the mental glitches that often get us into trouble. Winner of the National Academy of Sciences Best Book Award and the Los Angeles Times Book Prize and selected by The New York Times Book Review as one of the ten best books of 2011, Thinking, Fast and Slow is destined to be a classic.
---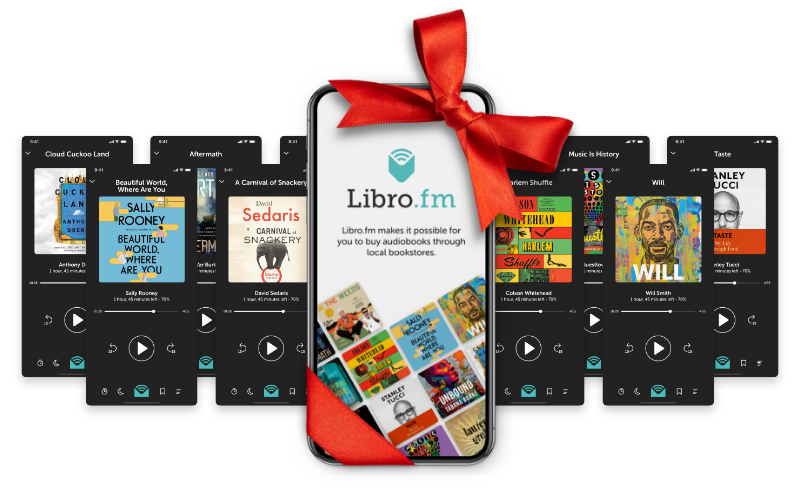 Shop early and gift big!
Gift an audiobook membership to anyone in the world and support local bookstores at the same time.
Start gifting
Testimonials
---
"[Kahneman's] disarmingly simple experiments have profoundly changed the way that we think about thinking. . . . We like to see ourselves as a Promethean species, uniquely endowed with the gift of reason. But Mr. Kahneman's simple experiments reveal a very different mind, stuffed full of habits that, in most situations, lead us astray. "

Jonah Lehrer, The Wall Street Journal
"Absorbingly articulate and infinitely intelligent . . . What's most enjoyable and compelling about Thinking, Fast and Slow is that it's so utterly, refreshingly anti-Gladwellian. There is nothing pop about Kahneman's psychology, no formulaic story arc, no beating you over the head with an artificial, buzzword-encrusted Big Idea. It's just the wisdom that comes from five decades of honest, rigorous scientific work, delivered humbly yet brilliantly, in a way that will forever change the way you think about thinking."

Maria Popova, The Atlantic
About the author
---
Daniel Kahneman is Eugene Higgins Professor of Psychology Emeritus at Princeton University and a professor of public affairs at the Woodrow Wilson School of Public and International Affairs. He is the only non-economist to have won the Nobel Prize in Economic Sciences; it was awarded to him in 2002 for his pioneering work with Amos Tversky on decision-making.
Reviews
"Profound. . . . As Copernicus removed the Earth from the centre of the universe and Darwin knocked humans off their biological perch, Mr. Kahneman has shown that we are not the paragons of reason we assume ourselves to be."

The Economist
"A major intellectual event. . . . The work of Kahneman and Tversky was a crucial pivot point in the way we see ourselves."

David Brooks, The New York Times
"For anyone interested in economics, cognitive science, psychology, and, in short, human behavior, this is the book of the year. Before Malcolm Gladwell and Freakonomics, there was Daniel Kahneman who invented the field of behavior economics, won a Nobel . . . and now explains how we think and make choices. Here's an easy choice: read this."

The Daily Beast
Related reading