Skip content
Give credit bundles this holiday season and get a free audiobook!
Shop now
Abridged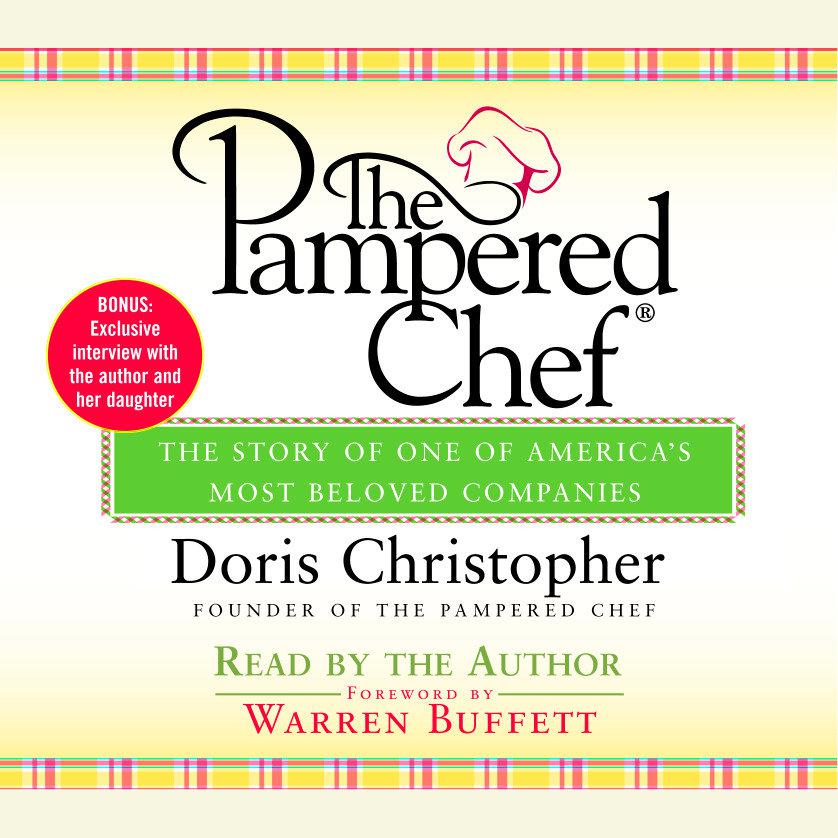 The perfect gift:
Audiobook credit bundles
You pick the number of credits, your recipient picks the audiobooks, and your local bookstore is supported by your purchase. Plus, you'll get a FREE seasonal audiobook with your credit bundle purchase!
Start gifting
The Pampered Chef - Abridged
The Story of One of America's Most Beloved Companies
Length 5 hours
Language English
At Berkshire Hathaway, we like companies that are easy to understand. Doris Christopher's "keep it simple" approach has a lot to teach anyone who is reaching for the American Dream. Frankly, if I can't understand a company's business, I figure their customers must have a pretty hard time figuring it out, too.

I would challenge anyone on Wall Street to take $3,000 and do what Doris Christopher has done: build a business from scratch into a world-class organization. But follow the simple steps in this book, and it just might happen. Come see me in Omaha when you've put together your own recipe for success; we pay cash and Bershire's check will clear. In the meantime, read this book. Then, read it again.

-- Warren Buffet from the foreword to The Pampered Chef

The Pampered Chef is Doris Christopher's extraordinary account of how she turned an innovative concept and $3,000 investment into a business with annual sales approaching the billion-dollar mark. It is packed with real-life lessons and inspiring insights for small-business owners and aspiring entrepreneurs.

In 1980 Doris Christopher, a former home economist and teacher, was itching to get back into the workforce after an eight-year hiatus as a stay-at-home mom. Drawing on her personal and professional expertise, and determined to make cooking easier and more convenient for families, she started selling high-quality kitchen tools through cooking demonstrations to groups of women in their homes. Today, the company she started in her basement, The Pampered Chef, is celebrating its twenty-fifth anniversary and has grown into a corporation with tens of thousands of independent kitchen consultants. Now owned by Berkshire Hathaway, The Pampered Chef's Kitchen Consultants present more than a million Kitchen Shows a year, attended by more than 12 million people.

THE PAMPERED CHEF is the story of the vision, energy, hard work, and chutzpah that drove Christopher and her company to the height of success. She describes her early days as a "one-woman show," chronicles the company's gradual expansion, its challenges and growing popularity, and the process, offers invaluable advice and sound strategies on how to found and grow a business, including:

Hard learned lessons for start-up entrepreneurs
How to create a business concept and set your priorities
Knowing when to expand and when to slow growth so that demand doesn't overwhelm your operations or supplies
How to counter the naysayers and deal with adversity

Today, as at the company's founding, achieving a better balance between work and family remains central to The Pampered Chef's mission. THE PAMPERED CHEF brings Christopher's recipe for success to women, and men, everywhere.
DORIS CHRISTOPHER is the founder and CEO of The Pampered Chef, Ltd. She has been featured in numerous publications, including Fortune, Working Woman, and The Wall Street Journal. She lives in the suburban Chicago area.