Skip content
Spend $15 or more at an independent bookstore and get a free audiobook!
Learn more
A hilarious, thoughtful, and in-depth exploration of the pleasures and perils of modern romance from one of this generation's sharpest comedic voices
---
Description
At some point, every one of us embarks on a journey to find love. We meet people, date, get into and out of relationships, all with the hope of finding someone with whom we share a deep connection. This seems standard now, but it's wildly different from what people did even just decades ago. Single people today have more romantic options than at any point in human history. With technology, our abilities to connect with and sort through these options are staggering. So why are so many people frustrated?
Some of our problems are unique to our time. "Why did this guy just text me an emoji of a pizza?" "Should I go out with this girl even though she listed Combos as one of her favorite snack foods? Combos?!" "My girlfriend just got a message from some dude named Nathan. Who's Nathan? Did he just send her a photo of his penis? Should I check just to be sure?"
But the transformation of our romantic lives can't be explained by technology alone. In a short period of time, the whole culture of finding love has changed dramatically. A few decades ago, people would find a decent person who lived in their neighborhood. Their families would meet and, after deciding neither party seemed like a murderer, they would get married and soon have a kid, all by the time they were twenty-four. Today, people marry later than ever and spend years of their lives on a quest to find the perfect person, a soul mate.
For years, Aziz Ansari has been aiming his comic insight at modern romance, but for Modern Romance, the book, he decided he needed to take things to another level. He teamed up with NYU sociologist Eric Klinenberg and designed a massive research project, including hundreds of interviews and focus groups conducted everywhere from Tokyo to Buenos Aires to Wichita. They analyzed behavioral data and surveys and created their own online research forum on Reddit, which drew thousands of messages. They enlisted the world's leading social scientists, including Andrew Cherlin, Eli Finkel, Helen Fisher, Sheena Iyengar, Barry Schwartz, Sherry Turkle, and Robb Willer. The result is unlike any social science or humor book we've seen before.
In Modern Romance, Ansari combines his irreverent humor with cutting-edge social science to give us an unforgettable tour of our new romantic world.
---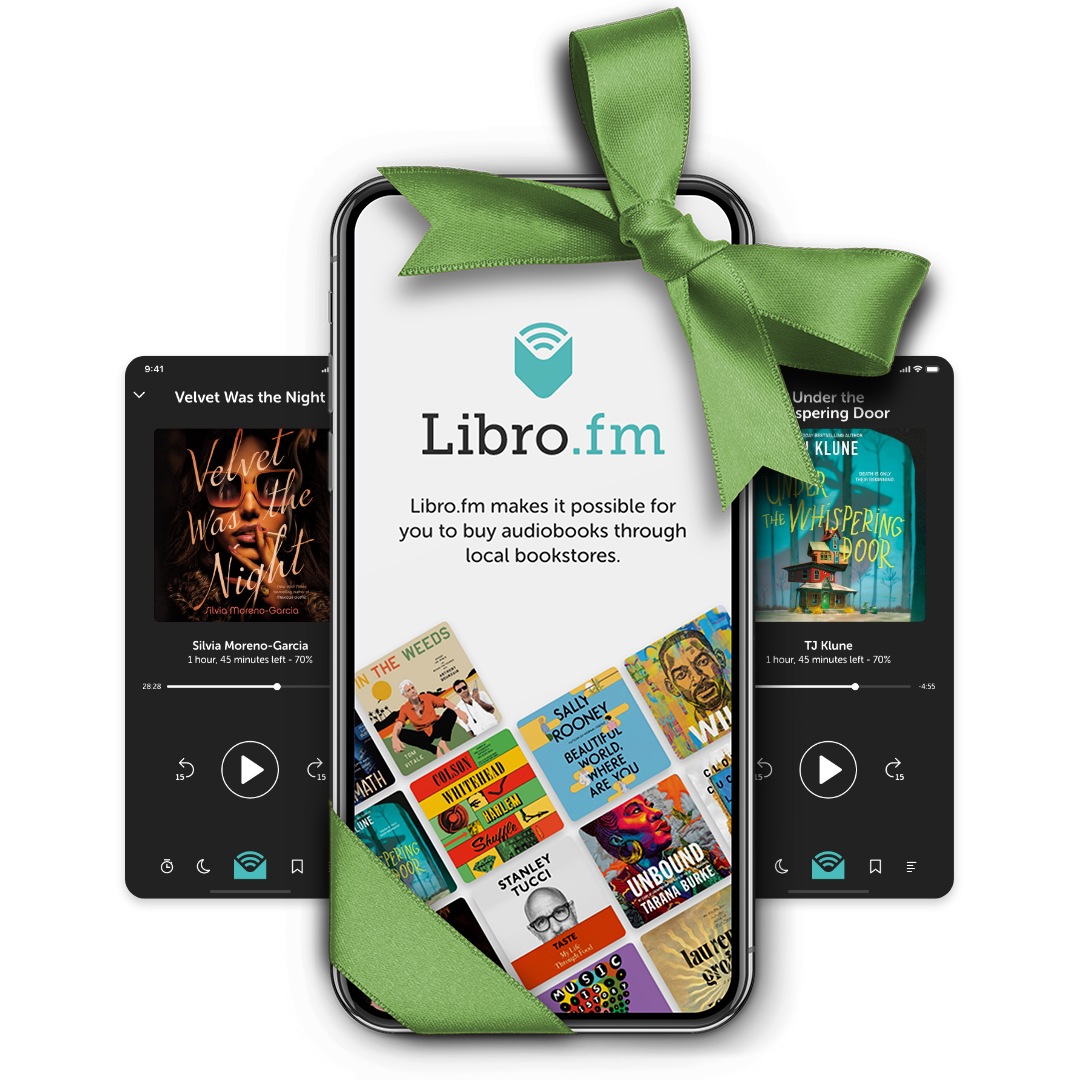 Shop early and gift big!
Gift an audiobook membership to anyone in the world and support local bookstores at the same time.
Start gifting
Testimonials
---
"It's the voices that will have you reading this remarkable book in one sitting! The voices of old people who married someone who lived in their apartment building or the building next door and the voices of the young people who check out hundreds of romantic possibilities a night, with so much choice that choice becomes impossible."

Sherry Turkle, author of Reclaiming Conversation
"Always-hilarious Aziz Ansari proves you can be smart and funny at the same time. Not only did I laugh my ass off, I really learned stuff. Where was this book when I was 22 years old?"

Steve Levitt, co-author of the #1 New York Times bestselling Freakonomics
About the author
---
Aziz Ansari is a stand-up comedian and an actor. He is on his fourth major stand-up tour, which was filmed for his next stand-up special, "Aziz Ansari: Live at Madison Square Garden." His last special, "Buried Alive," premiered on Netflix in 2013. He currently stars as Tom Haverford on the Emmy-nominated comedy Parks and Recreation with Amy Poehler and other great people. He's appeared in several films as well, including This Is the End, Funny People, and 30 Minutes or Less. He enjoys eating fresh pasta and watching multiple hours of critically acclaimed TV dramas in one sitting.
Reviews
"Ansari and Klinenberg elegantly capture the entirely new ways that singles communicate, court, and find love today. Modern Romance is a captivating read, with deep insight into history, science, and culture, and loads of wit and charm. Along the way, you may even collect some valuable tips for finding a soul mate."

Helen Fisher, author of Why Him? Why Her?: How to Find and Keep Lasting Love
"In stark contrast to these depressing excuses for masculinity, in Modern Romance, Ansari comes across as a decent, thoughtful, amusing guy, with a genuine interest in the modern dating whirl, on behalf of males and females alike. Despite the combined human-technological effort to screw everything up, it seems that love can still conquer all"

The Guardian
"Modern Romance is just like Aziz Ansari himself—charming, thoughtful, reasonable, and able to distill the madness of the world into something both sane and wildly funny."

Dave Eggers, author of Your Fathers, Where Are They? And the Prophets, Do They Live Forever?