Skip content
New release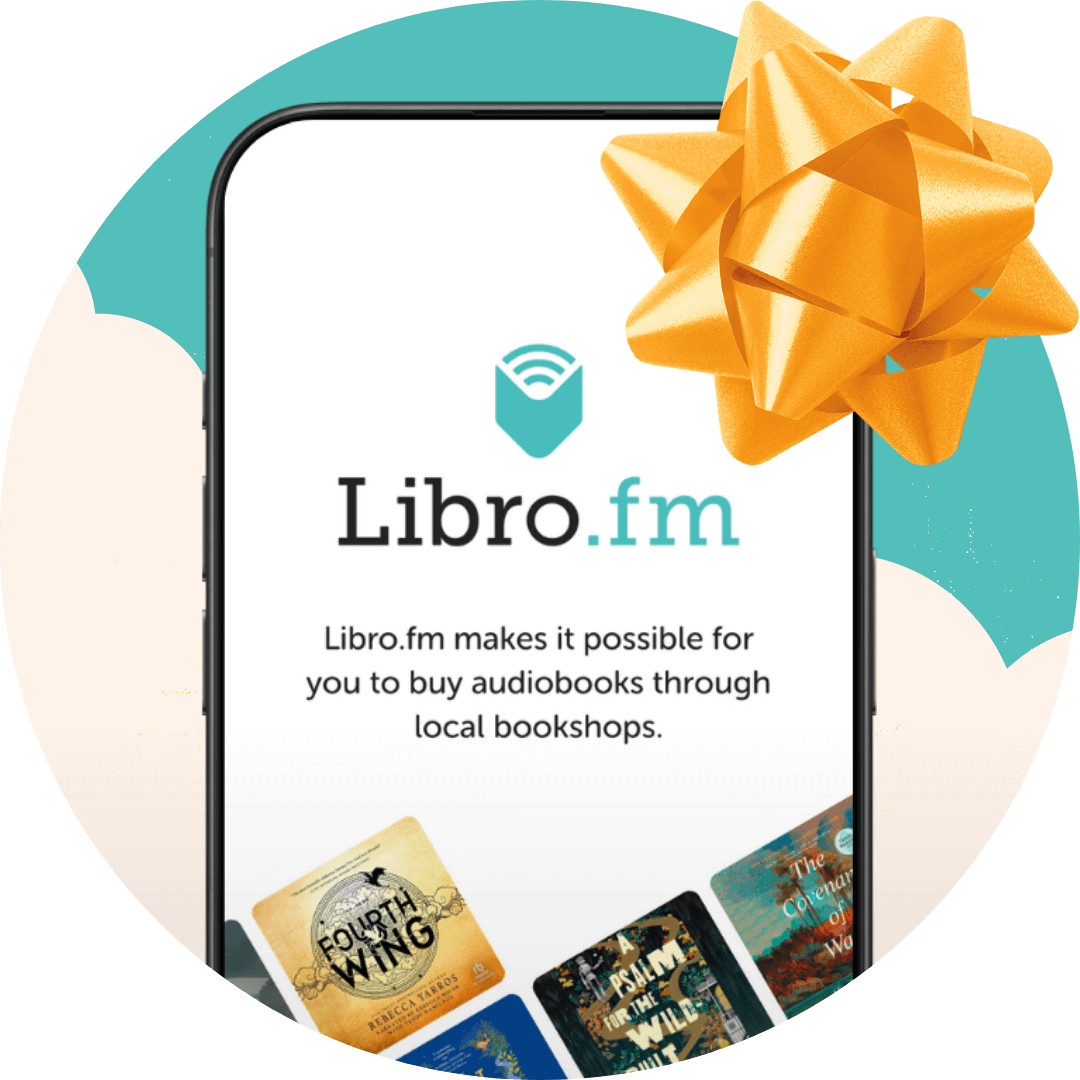 The perfect last-minute gift
Audiobook credit bundles can be delivered instantly, given worldwide, and support your local bookstore!
Start gifting
Do Your Worst
Length 9 hours 13 minutes
Language English
Bookseller recommendation

"Occult expert versus archeologist, what more could we ask for?! I loved this book A LOT. There is a bit of mystery and adventure, but most of all there is crazy chemistry between the main characters that heats up the pages like no other. Riley is hired to break a centuries old curse on a Scottish castle, while Clark is hired to make sure any thing of historical value is unharmed. Will the curse break or will it create havoc in their lives? Read it and find out! Also, Shane East is one of the narrators for the audio book, and he can just narrate every book in my opinion. "

— Dani

•

Bright Side Bookshop
USA TODAY BESTSELLER!

Sparks fly when an occult expert and a disgraced archeologist become enemies-with-benefits in this steamy romance from "go-to author" Rosie Danan (The New York Times Book Review).

Riley Rhodes finally has the chance to turn her family's knack for the supernatural into a legitimate business when she's hired to break the curse on an infamous Scottish castle. Used to working alone in her alienating occupation, she's pleasantly surprised to meet a handsome stranger upon arrival—until he tries to get her fired.

Fresh off a professional scandal, Clark Edgeware can't allow a self-proclaimed "curse breaker" to threaten his last chance for redemption. After he fails to get Riley kicked off his survey site, he vows to avoid her. Unfortunately for him, she vows to get even.

Riley expects the curse to do her dirty work by driving Clark away, but instead, they keep finding themselves in close proximity. Too close. Turns out, the only thing they do better than fight is fool around. If they're not careful, by the end of all this, more than the castle will end up in ruins.
Reviews
A LibraryReads Hall of Fame Pick!

"Rosie Danan's
Do Your Worst
has that rarest of tropes: an enemies-to-lovers pairing that is perfectly, lusciously balanced...It would be simpler for Riley and Clark to stay enemies if it weren't for Danan's signature evocation of horniness — blended here with just a soupçon of pain kink, as a treat. The sexiness is more cutting than her previous two books, with a bright acid pop that brings out the richness."—
New York Times Book Review
"I have two words for you: Sex. Rituals. 
And five more: Curses. Made. Them. Do. It.
Did I know I needed this book? No. Am I over the moon that it has been written? YES! Rosie Danan always gifts us with the spiciest, most hilarious romcoms, and her latest is an enemies to lovers, spooky read that I'll be recommending to everyone I meet! Another perfect, sizzling romance by one of my favorite authors!"—
Ali Hazelwood, #1 New York Times bestselling author of Love, Theoretically
"Rosie Danan has taken expert sexual tension to the Scottish Highlands. Need I say more? As always, this author is an auto-buy."
—Tessa Bailey, #1 New York Times bestselling author of It Happened One Summer
"Danan is on our short list of must-reads, for every new and established romance reader. Her heroines are the ones we worship; her heroes are the ones we deserve.  Rosie Danan's romances deftly and seductively move the genre forward."—
Christina Lauren, New York Times bestselling authors of The True Love Experiment
"Delightfully spooky, sexy as hell, and dappled with Rosie Danan's trademark wit,
Do Your Worst
is quite possibly my favorite romance this year. This book is cursed to be horny, and I wouldn't have it any other way."
—Ashley Poston, New York Times bestselling author of The Dead Romantics
"If the 1999 cinematic masterpiece
The Mummy
was an awakening for you, then get ready to be AWAKENED by Rosie Danan's
Do Your Worst
. I was transported to the Scottish highlands; I was highly invested in Riley and Clark breaking this curse; and I was positively feral for them to BREAK THE CURSE if you know what I mean. Anything Rosie Danan writes, I will devour it whole and lick my lips afterward. I am a forever fan."—
Alicia Thompson, bestselling author of Love in the Time of Serial Killers
"Do Your Worst
is a rollercoaster of a romance! With pure
The Mummy
(1999, obvs!) vibes, Rosie Danan's latest is full of adventure, magic, and romantic swoons, along with Danan's signature wit, humor, and horniness. You won't want this ride to end!"
— Jen DeLuca, USA Today bestselling author of Well Traveled
"
Do Your Worst
is the adventure romance of my dreams. The chemistry between Clark and Riley is explosive, and the story Rosie weaves is a seamless blend of humor, spice and page-turning fun that makes this book absolutely shine."
—Lana Ferguson, author of The Nanny
"Jam packed with Rosie's signature wit, heat, and heart,
Do Your Worst
is the most fun I've had reading this year. Sexy characters, sizzling tension, and a delicious payoff. I can't wait for everyone to get their hands on this book."—
B.K. Borison, author of Lovelight Farms
"This book had me under its spell from the very first page. Riley and Clark's connection is both melt-your-heart tender and singe-your-eyebrows hot.
Do Your Worst
is Rosie Danan at her best."
—Ava Wilder, author of How to Fake it in Hollywood

"Rosie's ability to write romantic comedies that bring you through every emotion is unmatched.
Do Your Worst
is sneaky with its depth, hot, chest-clutching fun that lingers on long after you've finished!"—
Tarah DeWitt, author of Funny Feelings
"
Do Your Worst
is a romp of a book, as sexy as it is exciting and heartfelt. Riley is pure determined, charming chaos, and Clark is her intense, perfectly buttoned-up foil. Their battle of wills is a delight to read, and humor mixes with pathos as they confront not just the historic curse placed on Arden Castle, but their own troubled histories. This is enemies to lovers at its most magical."—
Sarah Hawley, author of A Witch's Guide to Fake Dating a Demon
"Rosie Danan's incandescently sexy
Do Your Worst
features a spooky Scottish castle, whip-smart prose, and the HOTTEST grumpy archaeologist since Indiana Jones. Watching Clark and Riley spar with one another, both while they are fighting and while they are... errr, not fighting... is a delight, as is the genuine sweetness Danan weaves throughout the story. In short, this book is everything I'm looking for in an enemies-to-lovers romcom. Enjoyed every page!"
—Jenna Levine, author of My Roommate is a Vampire
"
Do Your Worst
is a reminder of everything I love about romance novels. Hilarious, irreverent, and intoxicatingly steamy, this magically unique masterpiece is something I didn't know I desperately needed, but now cant stop thinking about. Rosie Danan has solidified herself as a top-tier name in the romance genre, and I will rabidly read everything she writes. With a plot just as juicy as the smoldering enemies to lovers romance,
Do Your Worst
was intricately crafted and perfectly executed, I couldn't stop turning the pages."
—Mazey Eddings, author of The Plus One
"Danan's signature bawdy humor and heart explode off every page in this enemies-to-lovers tale that captures
The Mummy
vibes."—
Entertainment Weekly
"This lightly paranormal contemporary love story is filled with delicious tropes, spicy chemistry, and truly humorous situations...A perfect blend of zany and authentic."
—
Kirkus
(starred review)
"Danan gets the enemies-to-lovers trope right in this light, supernaturally inflected romp...Danan hits all the expected beats with precision. The result is an easy pick for fans of sparring hearts."—
Publishers Weekly
"Two strong adversaries ultimately find a place away from the negative influence of their families and discover a perfect fit with each other."—
Booklist
"Danan expertly deploys the enemies-to-lovers...A curse breaker and an archaeologist go from enemies to lovers as they vanquish a fae curse in this delightful, steamy romance."—
Library Journal
"With no small amount of heat and the perfect smattering of steamy bedroom scenes throughout,
Do Your Worst
offers up a deliciously tense and perfectly believable romance with just a hint of the occult, as two unlikely lovers learn to let their guards down and let each other in."—
Shelf Awareness
Expand reviews
Start gifting