Skip content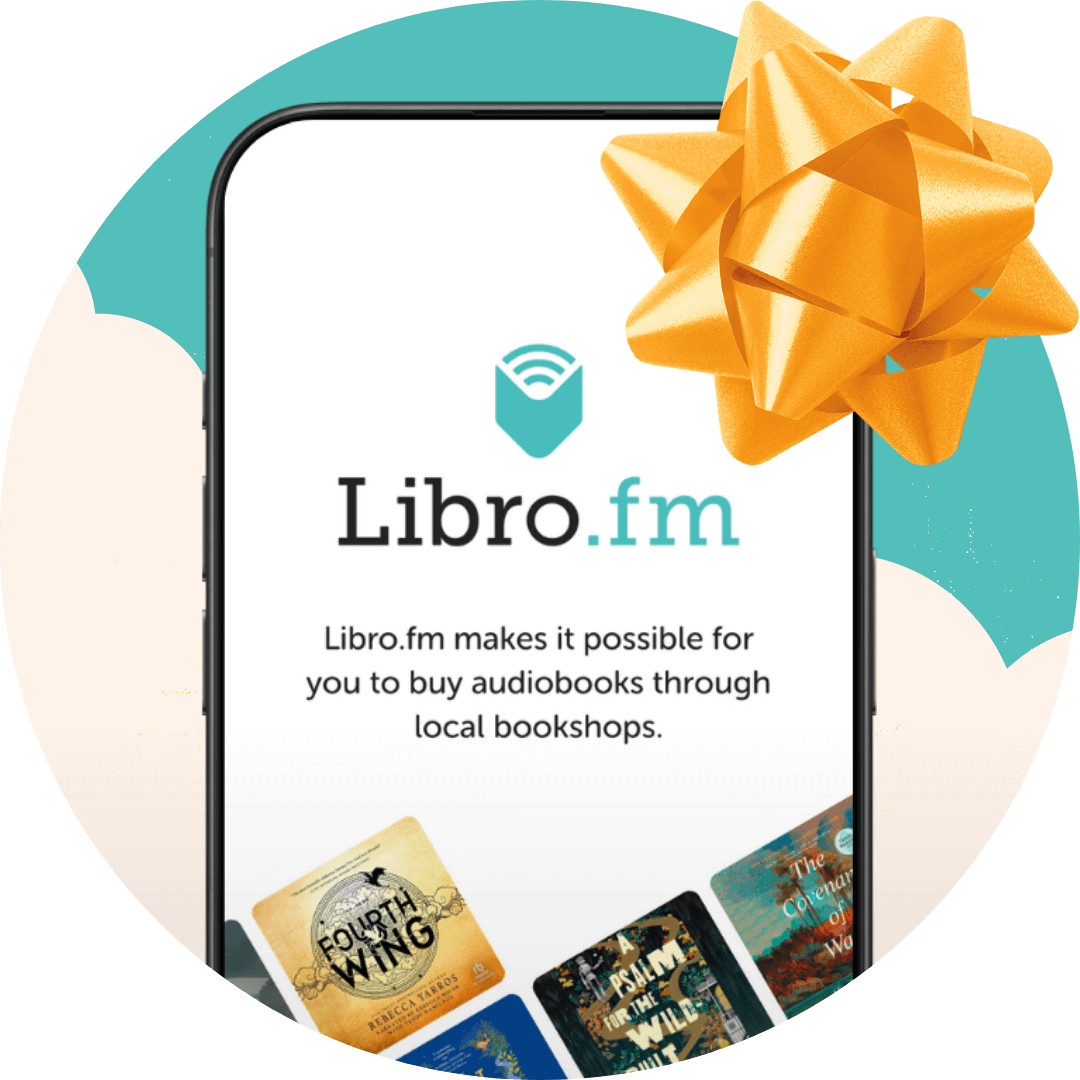 The perfect last-minute gift
Audiobook credit bundles can be delivered instantly, given worldwide, and support your local bookstore!
Start gifting
Golden Ax
Length 1 hour 5 minutes
Language English
Longlisted for the 2022 National Book Award for Poetry
Longlisted for the 2023 PEN Open Book Award
Finalist for the Poetry Society of America's Norma Farber First Book Award

"Outstanding . . . the poetry in these pages is intelligent, lyrical, as invested in the past as the present and future with witty nods to pop culture." —Roxane Gay, author of Hunger
 
"I've never read anything like it. Truly a sublime experience." —Jason Reynolds, author of Ain't Burned All the Bright

A groundbreaking collection about Afropioneerism past and present from Pushcart Prize-nominated poet and New York Times bestselling author Rio Cortez

From a visionary writer praised for her captivating work on Black history and experience comes a poetry collection exploring personal, political, and artistic frontiers, journeying from her family's history as "Afropioneers" in the American West to shimmering glimpses of transcendent, liberated futures. 
 
In poems that range from wry, tongue-in-cheek observations about contemporary life to more nuanced meditations on her ancestors—some of the earliest Black pioneers to settle in the western United States after Reconstruction—Golden Ax invites readers to re-imagine the West, Black womanhood, and the legacies that shape and sustain the pursuit of freedom.
Born and raised in Salt Lake City, Utah, Rio Cortez is the New York Times bestselling author of The ABCs of Black History (Workman, 2020) and I Have Learned to Define a Field As a Space Between Mountains, winner of the 2015 Toi Dericotte and Cornelius Eady Chapbook Prize. Her honors include a Poets & Writers Amy Award, as well as fellowships from Cave Canem, Canto Mundo, The Jerome Foundation, and Poet's House. Rio holds an MFA in Creative Writing from New York University.
Reviews
Praise for Golden Ax:

Longlisted for the National Book Award in Poetry
Named one of the Best Books of 2022 by The Houston Chronicle
Named one of the "Books We Love" by NPR

"With a careful balance of lyric and detail, Cortez considers the pursuit of freedom passed down to her . . . [and] shows us how looking back can be beautiful and how claiming that past is the loudest celebration of it."
—NPR, "Books We Love" 

"[
Golden Ax
] advances an intriguing, revolutionary argument: that the present is not simply a product of what has come before, but engaged in a constant, generative conversation with the past; that the past, in some ways, might be formed by what is to come. Sinuous and beautifully crafted, even the negative space on these pages transmits a complementary narrative of loss and yearning. Cortez alters both her own past, and ours, by acknowledging her people, integrating them into our present tense, and projecting them into a future in which true freedom might be possible." 
—Tope Folarin, Vulture
"Cortez examines how her family came to the American West after Reconstruction—and reimagines the landscape through the lens of Black people who both embody and defy its realities. In the process, we are pushed to envision our own futures on the frontier, united by a collective aspiration to freedom."
—Essence
"Outstanding . . . the poetry in these pages is intelligent, lyrical, as invested in the past as the present and future with witty nods to pop culture."
—Roxane Gay, author of Hunger
"Cortez maps untrodden historical and speculative terrain in poems of stunning breadth and intimacy in this exquisite debut . . . reflecting on class, race, and womanhood with wit and lyrical subtlety . . . Unflinching and generous, this bold collection opens new vistas in contemporary Black poetry."

—Publishers Weekly (starred review) 

"[A] terrific debut collection . . . Cortez can be brutally honest and unsettlingly witty." 
—Ron Charles


"Golden Ax
is a master class in the use of popular culture to critique the foundations on which that culture is built. Plus, it's a lot of fun."
—
The California Review of Books
"[These] poems are witty, weighty, and often profoundly radical in their approach to what has been and what may be to come."
—Alta
"A gift to spark new ways of looking at our pasts . . . Throughout this ambitious collection, Cortez tangles with themes of genealogy and religion while evoking the other­worldly landscape of the American West . . . Through poems that probe the often painful connections between past and present, Cortez finds new ways of moving forward."
—BookPage
"
Complicate your shit
, I hear myself saying more and more these days, about our two-dimensional, simplifying, reductive thinking to most everything worth thinking hard about, and so imagine my delight, or something heartier than delight, my relief, my gratitude, at Rio Cortez's beautiful book,
Golden Ax
, which, I love—I mean, I love this book—for its sensuous, chiseled language; for all the trees and plants (aster, bluestem, birchwood, hibiscus); for its weird and brainy sense of humor; for its palpable yearning and need; and for its entangled, complicated, unfixable, and unfixing blackness. Its unsettled and unsettling blackness. Which is really just to say: its blackness. I am so grateful for this book, and this voice, and this heart, in the world."
—Ross Gay, author of The Book of Delights
"
Golden Ax
is a mirror maze where every poem elongates or widens the reader. Though Cortez leads us through a personal journey that embodies the distortion of the archived and the imagined, I couldn't help but feel at the end of it that I'd been in congress with some of my own lesser-recognized selves. I've never read anything like it. Truly a sublime experience."
—Jason Reynolds, author of Ain't Burned All the Bright
"A game changer. Cortez is without a doubt one of the most brilliant writers I've ever read. This book will be talked about for decades—it's canon . . . Poetry needs [Cortez's] voice—lullaby, chant, call for change, song, wind—to save a home-truth place for us in the universe, past, future, and present.
Golden Ax
is a seismic achievement, a cosmic-level work of art."
—Brenda Shaughnessy, author of The Octopus Museum
"
Golden Ax
is as omnipresent as scripture. Rio's location as poet, archivist, lover, mother, and citizen is where Blackness as sound and organic synthesis meet. Insistent with cataloging our fullest existence: Black life, Black leisure, Black peace, and Black joy,
Golden Ax
is an integral study and acknowledgment of a historically scattered, generationally wounded people. Rio traverses between tanning bed reclamations, Cuba observations, the weight of her beloved's eyes, and the findings of the afro-futurist body thriving in a natural world. This collection is the grace we don't deserve, but will love wholly as we earn the weight of its bounty."
—Mahogany L. Browne, author of Vinyl Moon and poet-in-residence at Lincoln Center

"In
Golden Ax
, Rio Cortez communes with language and land on her own terms. Airy and spacious but dense in complexity and intention, this book wrestles with and falls in love with its landscape; situating itself in the plains of a new Black West tradition. These lush, inquisitive poems sing life, afterlife, and before-life. Brimming with lyricism and imagination, sensitivity and sly humor;
Golden Ax
is a perfectly innovative and relentlessly tender collection by a thrillingly dynamic poet."
—Morgan Parker, author of
Magical Negro
Expand reviews
Start gifting