Skip content
Buster Keaton
A Filmmaker's Life
Description
The first major biography in more than two decades of one of motion pictures' greatest comedians and filmmakers, by acclaimed film historian and biographer of W. C. Fields, Preston Sturges, James Whale, and Spencer Tracy.

It was James Agee who christened Buster Keaton "The Great Stone Face." Keaton's face, Agee wrote, "ranked almost with Lincoln's as an early American archetype; it was haunting, handsome, almost beautiful, yet it was also irreducibly funny. Keaton was the only major comedian who kept sentiment almost entirely out of his work and . . . he brought pure physical comedy to its greatest heights."

Mel Brooks: "A lot of my daring came from Keaton."

Martin Scorsese, influenced by Keaton's pictures in the making of Raging Bull: "The only person who had the right attitude about boxing in the movies for me," Scorsese said, "was Buster Keaton."

Keaton's deadpan stare in a porkpie hat was as recognizable as Charlie Chaplin's tramp and Harold Lloyd's straw boater and spectacles, and, with W. C. Fields, the four were each considered a comedy king--but Keaton was, and still is, considered to be the greatest of them all.

His iconic look and acrobatic brilliance obscured the fact that behind the camera Keaton was one of our most gifted filmmakers. Through nineteen short comedies and twelve magnificent features, he distinguished himself with such seminal works as Sherlock Jr., The Navigator, Steamboat Bill, Jr., The Cameraman, and his masterpiece, The General.

Now James Curtis, admired biographer of Preston Sturges ("definitive"—Variety), W. C. Fields ("by far the fullest, fairest and most touching account we have yet had. Or are likely to have"—Richard Schickel, front page of The New York Times Book Review), and Spencer Tracy ("monumental; definitive"—Kirkus Reviews), gives us the richest, most comprehensive life to date of the legendary actor, stunt artist, screenwriter, director—master—who transformed movie making by elevating physical comedy on film to the highest of arts and whose more than thirty ingenious silent shorts and features remain as startling, innovative, modern—irresistible—today as they were when they beguiled audiences almost a century ago.
---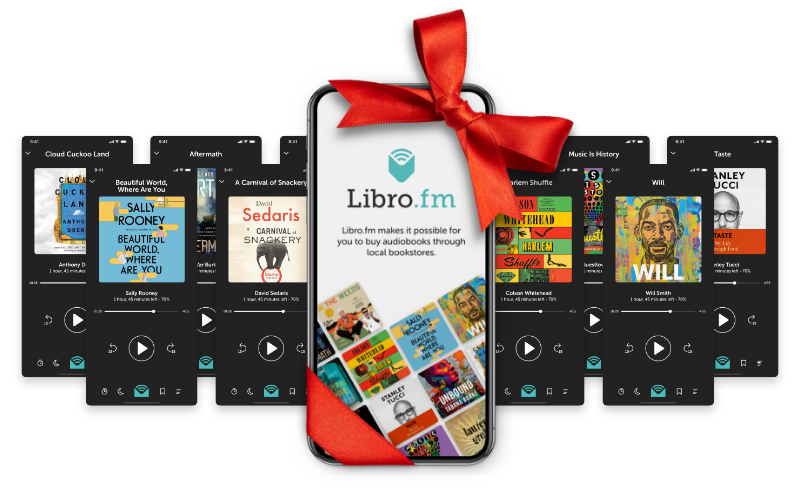 Shop early and gift big!
Gift an audiobook membership to anyone in the world and support local bookstores at the same time.
Start gifting