Skip content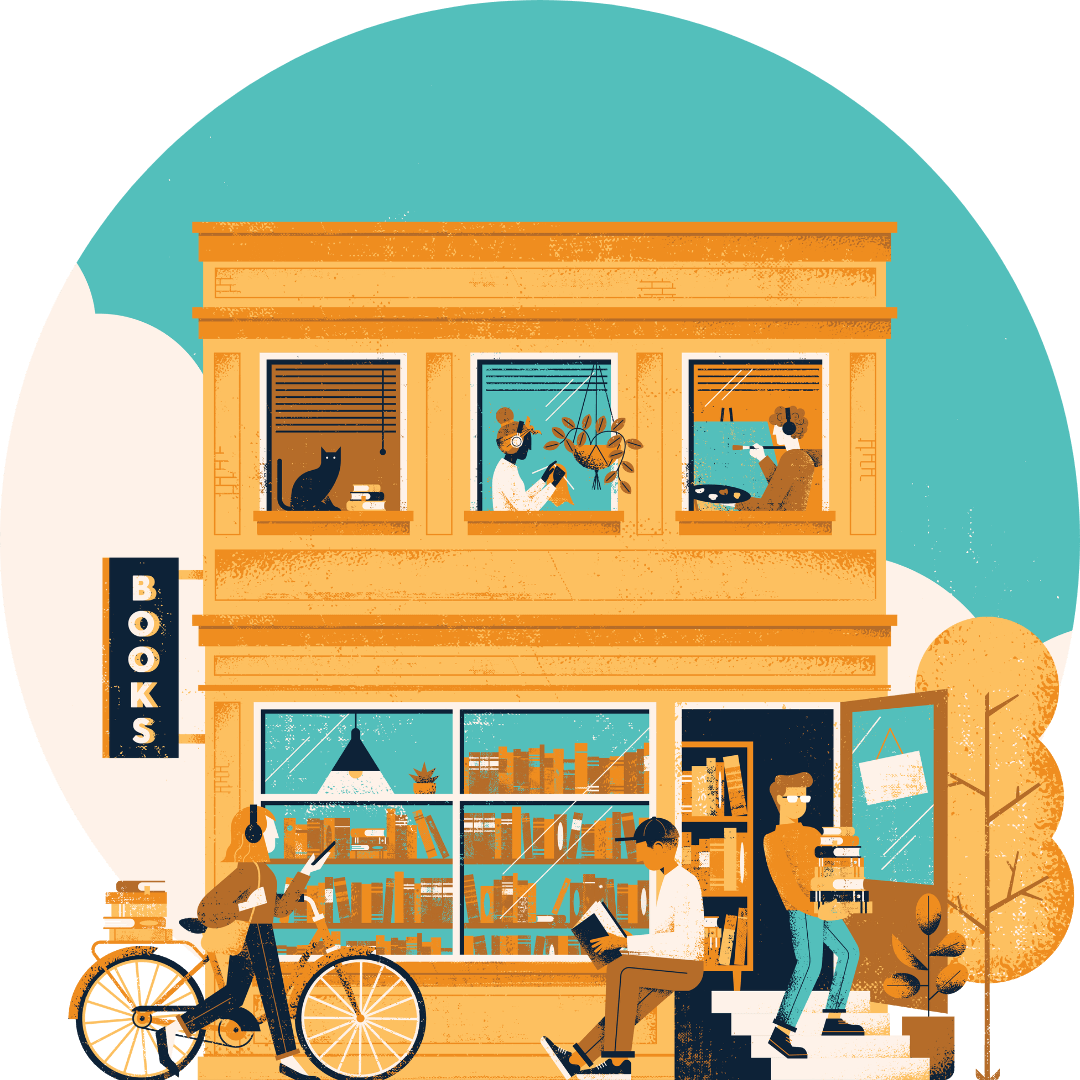 Gift audiobooks, support your bookstore!
With credit bundles, you choose the number of credits, your recipient picks their audiobooks, and your local bookstore is supported.
Start gifting
There Plant Eyes
A Personal and Cultural History of Blindness
Length 11 hours 7 minutes
Language English
From Homer to Helen Keller, from Dune to Stevie Wonder, from the invention of braille to the science of echolocation, M. Leona Godin explores the fascinating history of blindness, interweaving it with her own story of gradually losing her sight.
 
There Plant Eyes probes the ways in which blindness has shaped our ocularcentric culture, challenging deeply ingrained ideas about what it means to be "blind." For millennia, blind­ness has been used to signify such things as thoughtlessness ("blind faith"), irrationality ("blind rage"), and unconsciousness ("blind evolution"). But at the same time, blind people have been othered as the recipients of special powers as compensation for lost sight (from the poetic gifts of John Milton to the heightened senses of the comic book hero Daredevil).
 
Godin—who began losing her vision at age ten—illuminates the often-surprising history of both the condition of blindness and the myths and ideas that have grown up around it over the course of generations. She combines an analysis of blindness in art and culture (from King Lear to Star Wars) with a study of the science of blindness and key developments in accessibility (the white cane, embossed printing, digital technology) to paint a vivid personal and cultural history.
 
A genre-defying work, There Plant Eyes reveals just how essential blindness and vision are to humanity's understanding of itself and the world.

*Includes a downloadable PDF containing the notes and bibliography from the book
M. Leona Godin (pronounced like French sculptor Rodin) is a writer, performer, educator, and the author of There Plant Eyes: A Personal and Cultural history of Blindness (Pantheon, 2021). Her writing has appeared in The New York Times, Playboy, O Magazine, Electric Literature, Catapult, and other print and online publications. She produced two plays: "The Star of Happiness" about Helen Keller's time performing in vaudeville, and "The Spectator and the Blind Man," about the invention of braille. Godin holds a PhD in English, and besides her many years teaching literature and humanities courses at NYU, she has lectured on art, accessibility, technology, and disability at such places as Tandon School of Engineering, Rice University, Baylor College of Medicine, and the American Printing House for the Blind. Her online magazine exploring the arts and sciences of smell and taste, Aromatica Poetica, publishes writing and art from around the world.
Reviews
"[A] thought-provoking mixture of criticism, memoir, and advocacy. Drawing on works including the
Odyssey
,
Oedipus Rex
,
King Lear
, and
Paradise Lost
, [Godin] traces two ideas: that being unable to see brings deep insight and that the blind can show how little the sighted truly see. Godin counters these stereotypes with her own experiences and with surprising details from the lives of blind activists such as Helen Keller, to argue that 'there are as many ways of being blind as there are of being sighted.'"
—The New Yorker
"Elegant, fiercely argued . . . Godin enlarges our understanding of the blind and sight impaired, and
There Plant Eyes
proves a landmark contribution to the literature of disability, comparable to Lucy Grealy's
Autobiography of a Face
and Jean-Dominique Bauby's
The Diving Bell and the Butterfly
—which is to say the literature of the human itself."
—The Wall Street Journal
"
There Plant Eyes
is so graceful, so wise, so effortlessly erudite, I learned something new and took pleasure in every page. All hail its originality, its humanity, and its 'philosophical obsession with diversity in all its complicated and messy glory.'"
—Maggie Nelson, author of The Argonauts
"A revealing and humorous account of how blindness has been misunderstood by the sighted . . . By turns heartfelt and thought-provoking, this is a striking achievement."
—Publishers Weekly (starred review)
"Godin guides readers through the surprising twists and turns in Western blind history, from ancient seers to contemporary scientists. The lively writing style and memorable personal anecdotes are delightful. This book is a gift to both blind and sighted readers."
—Haben Girma, human rights lawyer and author of the best-selling Haben: The Deaf blind Woman Who Conquered Harvard Law
"This sighted disabled person learned so much from
There Plant Eyes
! The book took me on a cultural journey that showed how blindness isbeautiful, complex, and brilliant."
—Alice Wong, editor of Disability Visibility: First-Person Stories from the Twenty-first Century
"Godin moves effortlessly from erudite explorations of the construction of 'blindness' to incisive and often funny examinations of technology that helps—or does not help—the blind individual to personal stories of her own life. I was only a few pages in before I realized that what I thought about being blind was either wrong or woefully insufficient. The reader will be lost in admiration for Godin's gifts as a writer and cultural critic."
—Riva Lehrer, author of Golem Girl: A Memoir
"I've been waiting most of my life for a book like
There Plant Eyes
to demystify what it means and doesn't mean to be blind. With eloquence and wit, M. Leona Godin articulates what our culture has gotten wrong for centuries. Blindness, she makes clear, is a feature, not merely a difference. I'll be recommending this book every chance I get."
—James Tate Hill, author of Blind Man's Bluff: A Memoir
"We are inevitably blind to realities outside our own experience, and it takes a sensitive writer like Godin—with her poet's ear—to give insight into sightlessness."
—David Eagleman, neuroscientist at Stanford, author of Livewired
"A passionate argument for placing blind people at the center of their own stories . . . An insightful and wide-ranging book that asks sighted readers to examine the myriad ways in which our culture uses concepts of blindness as metaphor or morality tale while simultaneously ignoring the existence, insights, and experiences of blind people . . . 
There Plant Eyes
 speaks eloquently and urgently to the necessity of making space for blind thinkers within our ocular-centric world."
—Booklist
"[An] erudite, capacious book . . . Playwright and columnist Godin approaches her subject from a unique perspective. Now blind, she gradually lost her sight from retinal dystrophy, a frightening process she poignantly recounts throughout the book . . . As Godin wonderfully shows, we've come a long way in our quest to understand what blindness means."
—Kirkus Reviews
Expand reviews
Start gifting