Skip content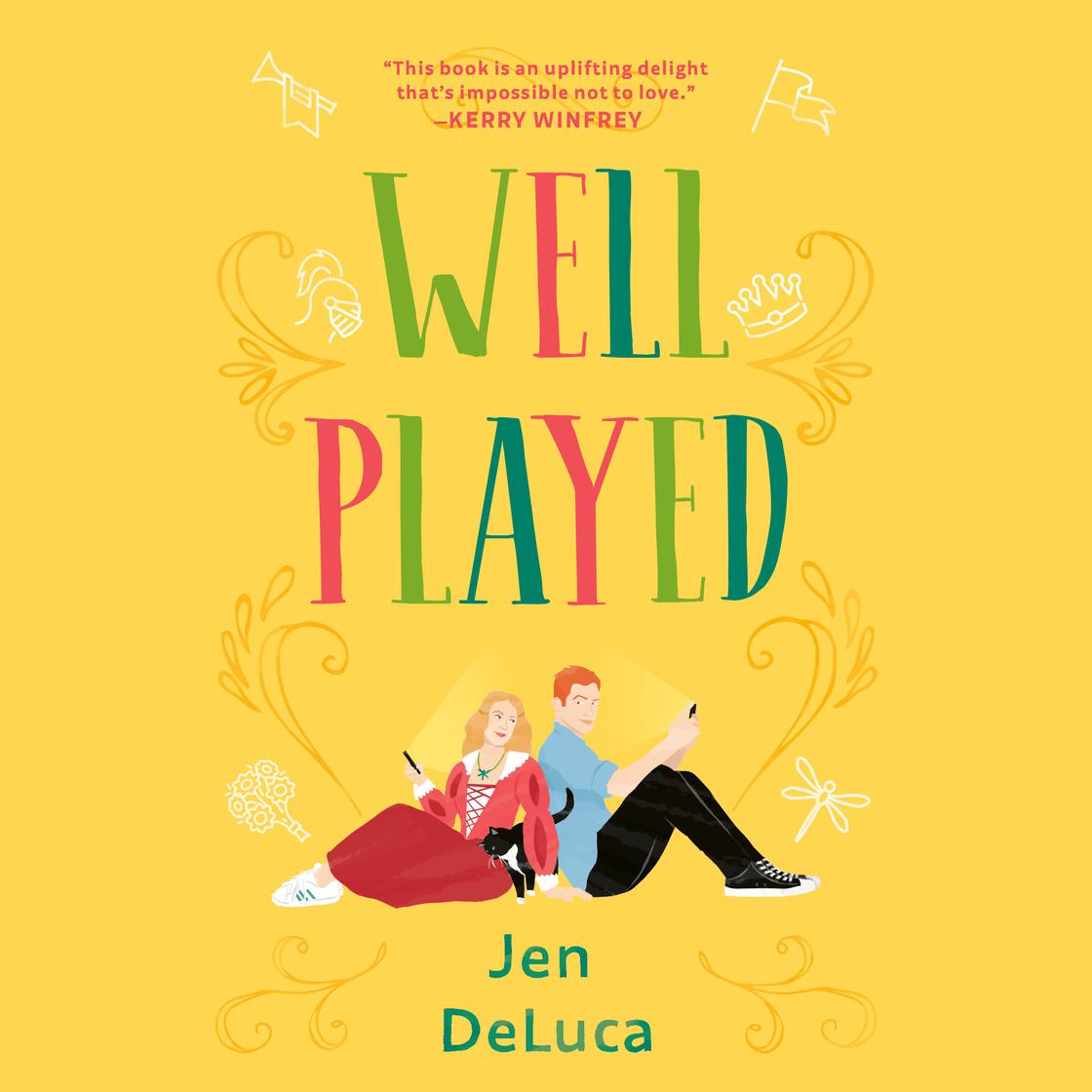 The Credit Bundle Sale is here!
Celebrate your local bookstore with 10% off all credit bundles, perfect for gifting or for yourself!
Gift credits
Get credits
Well Played
Length 9 hours 59 minutes
Language English
A laugh-out-loud romantic comedy featuring kilted musicians, Renaissance Faire tavern wenches, and an unlikely love story.

LibraryReads Pick
 
Stacey is jolted when her friends Simon and Emily get engaged. She knew she was putting her life on hold when she stayed in Willow Creek to care for her sick mother, but it's been years now, and even though Stacey loves spending her summers pouring drinks and flirting with patrons at the local Renaissance Faire, she wants more out of life. Stacey vows to have her life figured out by the time her friends get hitched at Faire next summer. Maybe she'll even find The One.
 
When Stacey imagined "The One," it never occurred to her that her summertime Faire fling, Dex MacLean, might fit the bill. While Dex is easy on the eyes onstage with his band The Dueling Kilts, Stacey has never felt an emotional connection with him. So when she receives a tender email from the typically monosyllabic hunk, she's not sure what to make of it.
 
Faire returns to Willow Creek, and Stacey comes face-to-face with the man with whom she's exchanged hundreds of online messages over the past nine months. To Stacey's shock, it isn't Dex—she's been falling in love with a man she barely knows.
Reviews
"Stacey finds her greatest joy at the Faire, looking forward to its return each year. In DeLuca's hands, we'd have to agree – there's endless tales and excitement to be found in this world, still one of the freshest, most engaging concepts in romance a year after she introduced us to it. A hearty huzzah for 
Well Played."--Entertainment Weekly,
on
Well Played
"What a delight! This is enemies to lovers at its absolute finest, folks. DeLuca proves to be a master of creating characters you believe in and a storyline to keep you totally engrossed.
Well Met
is a hilarious, swoony, and captivating romance--hands down our new favorite feel-good novel of the year."
--New York Times bestselling author Christina Lauren, on Well Met
"
Well Met
will especially appeal to readers who like bookstores, Renaissance fair shenanigans and nerdy English teachers wearing vests. DeLuca will have readers laughing all the way to the turkey leg vendor."
--Shelf Awareness, on Well Met
"Full of wit, hilarious banter, and swoon-worthy moments."
--
Woman's World, on Well Met
"Jen Deluca's
Well Met
is a way cute small-town romance."
--NPR
, on
Well Met
"Jen DeLuca had me laughing out loud from the opening line.
Well Met
is fresh, fun, and the story I never knew I needed. I so wish I could grab a corset and live the wench life with Emily!"--
Alexa Martin, author of Fumbled, on Well Met
"The descriptions of him in his pirate gear...are likely to induce a thirst so wide and so deep you could sail a ship across it."
--Entertainment Weekly
, on
Well Met
Expand reviews
Start gifting