Skip content
Shop early and gift big! Every purchase supports Brilliant Books Audio.
Make a difference
Everything Sad is Untrue
(a true story)
Bookseller pick
"Witty and delightfully written, and while also powerful in imagery and message about immigration, accepting those who aren't like us, and what it means to find your identity in a new place. Loved the overlay and weaving of memoir and Persian folklore."

Tina, Leaves Book and Tea Shop
Bookseller pick
"Listener, you are about to enter a world of rose water and saffron, of sheep's blood and mad bulls, of myth and magic carpets, a world of Scheherazade's making, a thousand and one stories that each bend and weave and buoy the next. As a child who had to flee his beloved home and family in Iran, Daniel's warm narration invites us to sit and stay a while, and not only see the world through his bright, vulnerable, hopeful young eyes, but to taste, smell and hear how the past infuses the present, and why storytelling isn't as much about telling the truth as much as it is about heroes and human fallibility. This is not simply a story about a young refugee looking to make sense of his new place in the world of Jennifers and Jareds in Edmund, Oklahoma. This is an epic tale that Nayeri seems to effortlessly draw you into like Scheherazade herself, breathing his eight year old self into three-dimensionality with warmth, humor and terror like an unbearably beautiful yet flawed Persian rug."

Jane, Bear Pond Books
Bookseller pick
"A beautiful patchwork of a story. Astonishing in its complexity and heart. I listened to the audio through Libro.fm and loved hearing the author read his story, to hear his pronunciation and cadence. Brilliant! Cannot recommend enough. "

Lauren, The Story Shop
---
Description
At the front of a middle school classroom in Oklahoma, a boy named Khosrou (whom everyone calls "Daniel") stands, trying to tell a story. His story. But no one believes a word he says. To them he is a dark-skinned, hairy-armed boy with a big butt whose lunch smells funny; who makes things up and talks about poop too much. But Khosrou's stories, stretching back years, and decades, and centuries, are beautiful, and terrifying, from the
moment his family fled Iran in the middle of the night with the secret police moments behind them, back to the sad, cement refugee camps of Italy...and further back to the fieldsnear the river Aras, where rain-soaked flowers
bled red like the yolk of the sunset had burst over everything, and further back still to the jasmine-scented city of Isfahan. Like Scheherazade in a hostile classroom, Daniel weaves a tale to save his own life: to stake his claim to the truth. And it is (a true story).
---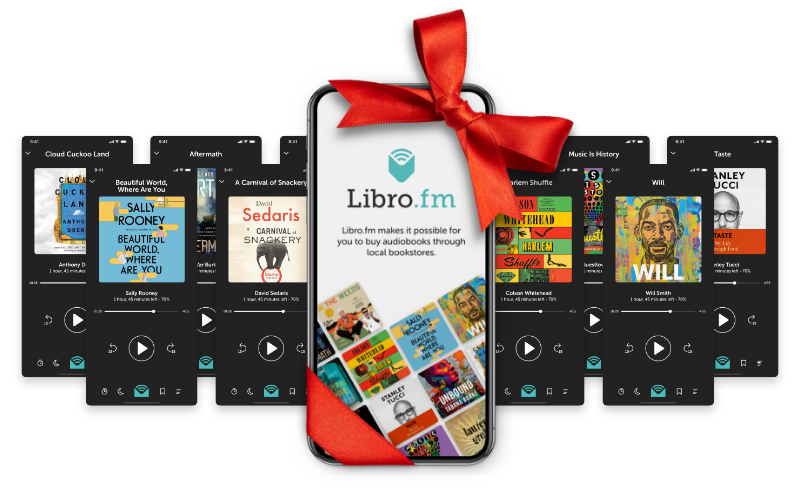 Shop early and gift big!
Gift an audiobook membership to anyone in the world and support Brilliant Books Audio at the same time.
Start gifting
---