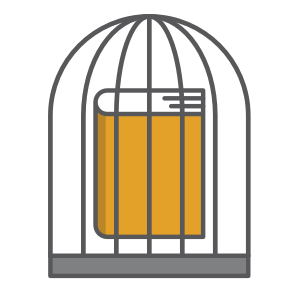 Sorry, the publisher has caged this audiobook!
Caging audiobooks is not consistent with our indie values. Libro.fm is one of the few places where every audiobook is DRM-free (DRM means Digital Rights Management), which we like to call cage-free. Cage-free fits our fiercely independent nature and it means you can listen to our audiobooks anytime, anywhere, on any device with no restrictions.
Love that we are cage-free? Spread the word and #chooseindie
The Truce at Bakura: Star Wars - Abridged
No sooner has Darth Vader's funeral pyre burned to ashes on Endor than the Alliance intercepts a call for help from a far-flung Imperial outpost. Bakura is on the edge of known space and the first to meet the Ssi-ruuk, cold-blooded reptilian invaders who, once allied with the now dead Emperor, are approaching Imperial space with only one goal; total domination. Princess Leia sees the mission as an opportunity to achieve a diplomatic victory for the Alliance. But it assumes even greater importance when a vision of Obi-Wan Kenobi appears to Luke Skywalker with the message that he must go to Bakura-or risk losing everything the Rebels have fought so desperately to achieve.
---
Star Wars - Legends Series