Skip content
The Lost Book of Mormon
A Journey Through the Mythic Lands of Nephi, Zarahemla, and Kansas City, Missouri
Description
Is the Book of Mormon the Great American Novel? Decades before Melville and Twain composed their great works, a farmhand and child seer named Joseph Smith unearthed a long-buried book from a haunted hill in western New York State that told of an epic history of ancient America, a story about a family that fled biblical Jerusalem and took a boat to the New World. Using his prophetic gift, Joseph translated the mysterious book into English and published it under the title The Book of Mormon. The book caused an immediate sensation, sparking anger and violence, boycotts and jealousy, curiosity and wonder, and launched Joseph on a wild, decades-long adventure across the American West.

Today The Book of Mormon, one of the most widely circulating works of American literature, continues to cause controversy—which is why most of us know very little about the story it tells.

Avi Steinberg wants to change that. A fascinated nonbeliever, Steinberg spent a year and a half on a personal quest, traveling the path laid out by Joseph's epic. Starting in Jerusalem, where The Book of Mormon opens with a bloody murder, Steinberg continued to the ruined Maya cities of Central America—the setting for most of the The Book of Mormon's ancient story—where he gallivanted with a boisterous bus tour of believers exploring Maya archaeological sites for evidence. From there the journey took him to upstate New York, where he participated in the true Book of Mormon musical, the annual Hill Cumorah Pageant. And finally Steinberg arrived at the center of the American continent, Jackson County, Missouri, the spot Smith identified as none other than the site of the Garden of Eden.

Threaded through this quirky travelogue is an argument for taking The Book of Mormon seriously as a work of American imagination. Literate and funny, personal and provocative, the genre-bending The Lost Book of Mormon boldly explores our deeply human impulse to write bibles and discovers the abiding power of story.
---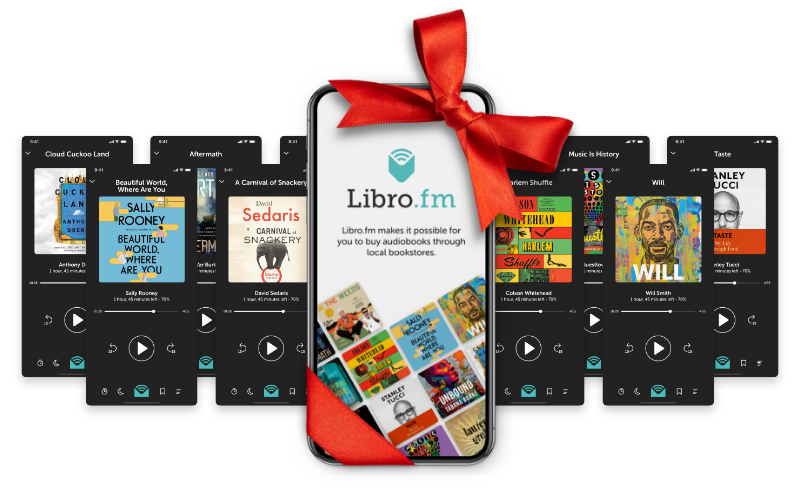 Shop early and gift big!
Gift an audiobook membership to anyone in the world and support local bookstores at the same time.
Start gifting