Skip content
Shop early and gift big! Every purchase supports Brilliant Books Audio.
Make a difference
Wandering in Strange Lands
A Daughter of the Great Migration Reclaims Her Roots
From the acclaimed cultural critic and New York Times bestselling author of This Will Be My Undoing—a writer whom Roxane Gay has hailed as "a force to be reckoned with"—comes this powerful story of her journey to understand her northern and southern roots, the Great Migration, and the displacement of black people across America.
---
Bookseller pick
"Wandering in Strange Lands by Morgan Jerkins is a fascinating look at the history of the Great Migration through Jerkins' exploration of her own family history and legacy. Jerkins provides an additional dimension to understanding Black lineage in the United States and the complexity of what it means to be Black in America."

Tina, Leaves Book and Tea Shop
Bookseller pick
"Wandering in Strange Lands is an evocative, sensitive piece. Throughout the book, Morgan Jerkins retraces her family's lineage, the history of the lands from which they came, and despite working with gaps in generational memory, is able to make inspiring and meaningful connections. Listening to this audiobook on the way to Charleston, SC was timely—I had never known the rich history of the Carolinas despite living only a few hours away in north Florida. Jerkins' story has inspired me to do research on my own family, and take a trip out to where they first arrived in the United States. For all those inquisitive minds who wonder about their family's journey, this is it."

Heather, Third House Books
Bookseller pick
"In Wandering in Strange Lands, Morgan Jerkins brings us along on her journey to learn about her ancestors and herself. This fascinating ethnography leads Jerkins down paths she anticipated and, perhaps most interestingly, down unexpected ones. As she learns more about where and whom she came from, she confronts her image of herself and grapples with some of the truths she finds. Jerkens's journey takes us first to the Lowcountry of South Carolina and Georgia, home of the Gullah Geechee people, and then to Louisiana and its Creole people. In both places, she learns much about her mother's and father's families. From there, we travel to Oklahoma where Jerkins explores connections between Native Americans and African Americans, searching for information about the claims in her family of Native American ancestry. And finally, we land in Los Angeles, where Jerkins's research culminates in a thoughtful and insightful examination of what it means to be Black in the United States. The history, the people, the insight, and the implications of the information in this book make it not only incredibly interesting, but also a significant contribution to our understanding of cultures and connections in the United States."

Nancy, Raven Book Store
---
Description
Between 1916 and 1970, six million black Americans left their rural homes in the South for jobs in cities in the North, West, and Midwest in a movement known as The Great Migration. But while this event transformed the complexion of America and provided black people with new economic opportunities, it also disconnected them from their roots, their land, and their sense of identity, argues Morgan Jerkins. In this fascinating and deeply personal exploration, she recreates her ancestors' journeys across America, following the migratory routes they took from Georgia and South Carolina to Louisiana, Oklahoma, and California.
Following in their footsteps, Jerkins seeks to understand not only her own past, but the lineage of an entire group of people who have been displaced, disenfranchised, and disrespected throughout our history. Through interviews and hundreds of pages of transcription, Jerkins braids the loose threads of her family's oral histories, which she was able to trace back 300 years, with the insights and recollections of black people she met along the way—the tissue of black myths, customs, and blood that connect the bones of American history.
Incisive and illuminating, Wandering in Strange Lands is a timely and enthralling look at America's past and present, one family's legacy, and a young black woman's life, filtered through her sharp and curious eyes.
One of BuzzFeed's 24 New Books We Couldn't Put Down
---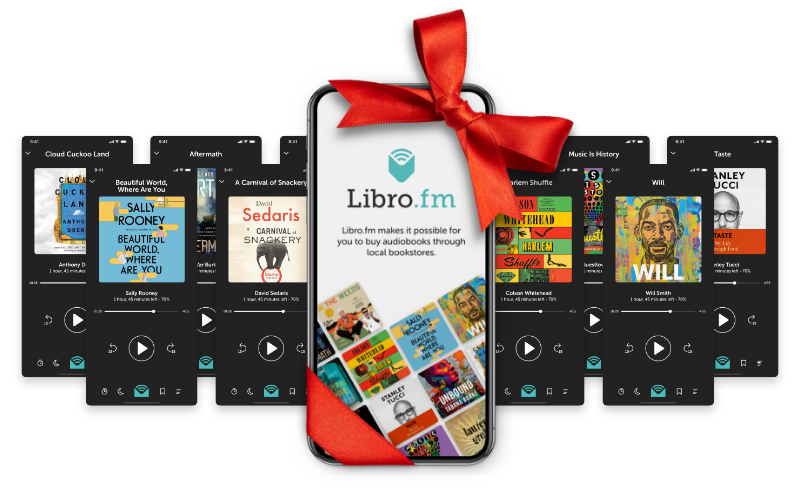 Shop early and gift big!
Gift an audiobook membership to anyone in the world and support Brilliant Books Audio at the same time.
Start gifting
About the author
---
Morgan Jerkins is a senior editor at Medium's ZORA magazine. Her work has been featured in the New Yorker, Vogue, the New York Times, the Atlantic, Elle, Rolling Stone, Lenny Letter, and BuzzFeed, among many other outlets. She lives in New York.
Reviews
"One of the smartest young writers of her generation."

Book Riot