Skip content
Same audiobooks.
Different story.
---
Libro.fm makes it possible for you to buy audiobooks through Foggy Pine Books, giving you the power to keep money within your local economy, create local jobs, and make a difference in your community.
With a membership, you pay only 14.99 USD plus tax for an audiobook credit, which can be used on your choice of more than 400,000 audiobooks on Libro.fm. Your membership will support Foggy Pine Books on a monthly basis.
Start your membership
---
The Secrets of the Immortal Nicholas Flamel: Book #1
By: Michael Scott
Narrated by: Denis O'Hare
Length: 10 hours 1 minute
Nicholas Flamel appeared in J.K. Rowling's Harry Potter—but did you know he really lived? And his secrets aren't safe! Discover the truth in book one of the New York Times bestselling series the Secrets of the Immortal Nicholas Flamel.
 
The truth: Nicholas Flamel's tomb is empty.
 
The legend: Nicholas Flamel lives.

   Nicholas Flamel is the... Read more
Audiobook details
Add to Wish List
Almost ready!
In order to save audiobooks to your Wish List you must be signed in to your account.
Log in
Create account
Why choose Libro.fm?
Your audiobook purchases support Foggy Pine Books
Catalog of over 400,000 audiobooks, including bestsellers
Expert picks from booksellers
Free iOS and Android listening apps
DRM-free downloads (own your audiobooks)
Dedicated customer support at hello@libro.fm
Our story
December 2022 Bestsellers -- Foggy Pine Books
These are the books we sold the most of in December 2022!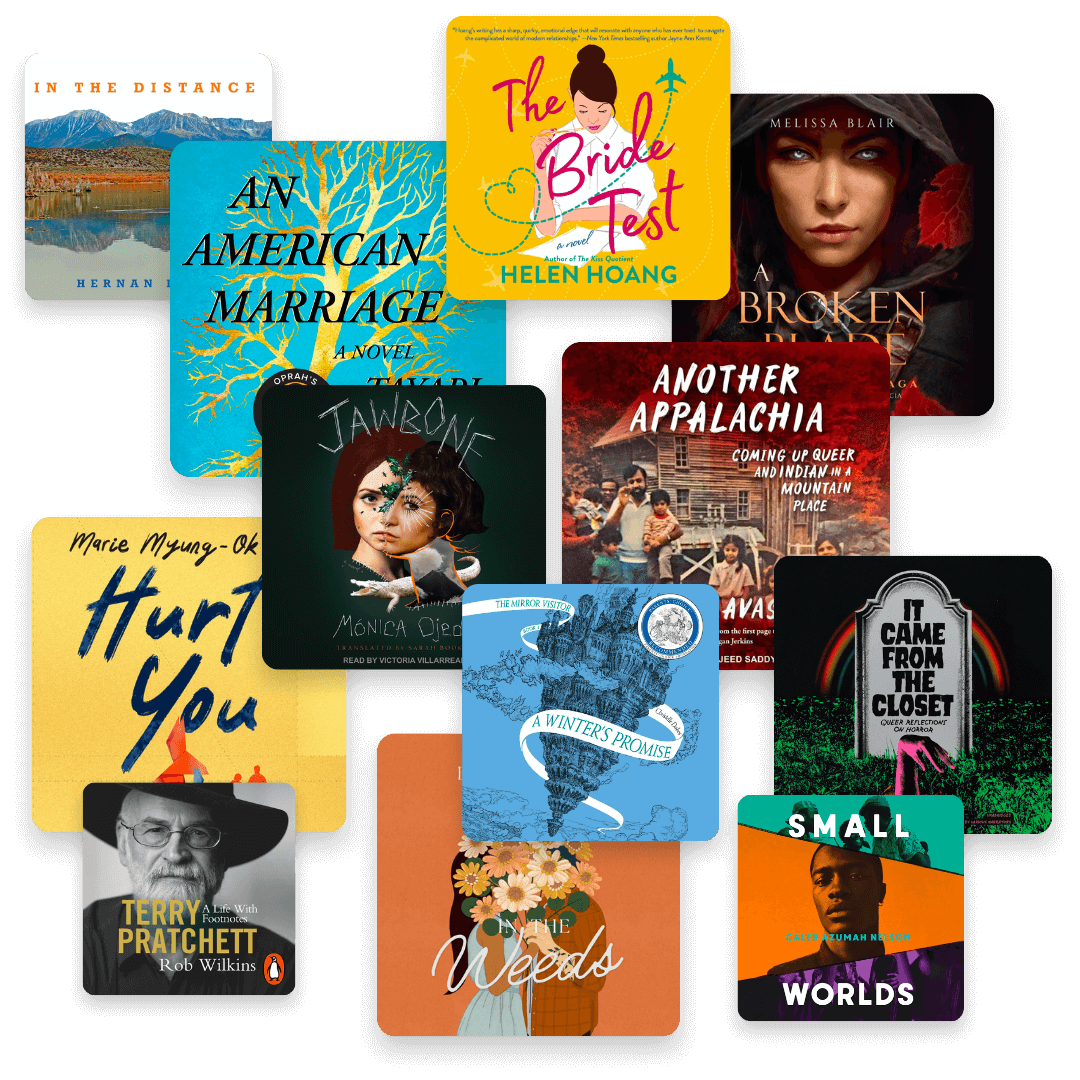 Indie Bookshop Appreciation Sale
In celebration of independent bookshops, shop our sale Monday, October 2nd through Sunday, October 15th. Don't miss out—purchases support your local bookshop!
Shop the sale
Bestselling audiobooks
Browse bestsellers from our 2,500+ bookstore partners, updated hourly.
New releases
Discover recently released audiobooks.
Libro.fm is a Social Purpose Corporation
A Social Purpose Corporation (SPC) employs a hybrid approach to growth and profit, incorporating elements of traditional for-profit business and nonprofit organization. An SPC is able to pursue both social and financial goals in the for-profit context, even if those social goals may at times conflict with the corporation's financial interest or shareholders' financial interests.
Find your next listen
Search our catalog of 400,000+ audiobooks.
Playlists made by humans, not bots
Curated by Libro.fm staff & booksellers across the globe.
See all playlists
Identity collections
Explore these identity-based audiobook collections to diversify your listening habits.
Browse collections
From the Libro.fm Blog
The Harmful Impact of Audible Exclusives
By Mark Pearson • September 7th, 2023
You may have noticed there are certain audiobooks that are not available on Libro.fm. They are called Audible Exclusives, and they hurt bookstores, they hurt libraries, and they limit community access to audiobooks.
Read the article
---
Questions?
Check out our Help Center or contact us and a real, audiobook-loving human will get back to you!