Skip content
On Becoming Babywise (Updated and Expanded)
Giving Your Infant the Gift of Nightime Sleep
Narrated by: Xe Sands
Length:

6 hours 38 minutes
#1 Bestselling Book on Infant Sleep: Giving Your Infant the Gift of Nighttime Sleep
---
Description
Distinguished pediatrician Dr Robert Bucknam, M.D. and co-author Gary Ezzo are two of the world's leading experts on baby sleep and feeding patterns. Millions of new mothers across the globe are coming toward this new brand at an increasing pace as they find and share the life changing success they are achieving with their newborns. This updated Anniversary edition celebrates 25 years with Bucknam and Ezzo's groundbreaking approach which has found favor with over six million parents in all 50 states and has been translated into 20 languages around the world.
For 25 years, On Becoming Babywise has been the de facto newborn parenting manual for naturally synchronizing your baby's feeding time, waketime and nighttime sleep cycles, so the whole family can sleep through the night.
In his 28th year as a licensed Pediatrician, Dr. Robert Bucknam, M.D. along with co-author Gary Ezzo, demonstrate how order and stability are mutual allies of every newborn's metabolism and how parents can take advantage of these biological propensities. In particular, they note how an infant's body responds to the influences of parental routine or the lack thereof. Early chapters start with explorations of everyday aspects of infant management such as the three basic elements of daytime activities for newborns: feeding time, waketime, and naptime. Practical discussions then focus on broad and niche topics including feeding philosophies, baby sleep problems, baby scheduling challenges, nap routines, sleep training multiples, baby sleeping props, Colic and Reflux and many other dimensions which impact breast feeding schedules, bottle feeding tips, and baby sleeping training.
Five resource Appendixes provide additional reference material:
Taking Care of Baby and Mom
A Timeline of what to Expect and when
Baby Sleep Training Problems and Solutions
Monitoring Your Baby's Growth
Healthy Baby Growth Charts
On Becoming Babywise is more than an infant-management concept. It is a mindset for successful parenthood. It can help any parent develop a plan that meets both the needs of a new baby and of the entire family. These principles have worked for millions of parents and, when applied with common sense to your unique situation, can work wonderfully for you too! Recommended by doctors across the country.
Audiobook gift memberships
Gift audiobooks to anyone in the world (including yourself!) from the comfort of your home. You choose the membership (1, 3, 6, or 12 months/credits), your gift recipient picks their own audiobooks, and your local bookstore is supported by your purchase.
Start gifting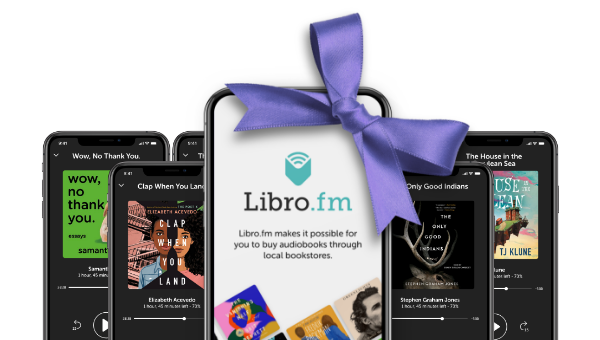 Testimonials
---
"Babywise provides sound parenting advise and common sense pediatric care to many parents who are confused, frustrated, and downright sleep deprived. As a pediatrician and father of four, my wife and I routinely receive positive feedback regarding our children's behavior and sleep habits."

Dr. David M. Miller, M.D.
"I am a practicing pediatrician and assistant professor of pediatrics. Residents and new mothers I work with have found On Becoming Babywise overwhelmingly successful. My residents report a positive difference in the confidence of new mothers who work with this plan compared to those who do not. The freedom Babywise provides a new mother is so refreshing. Life is predictable, allowing her to be proactive in parenting, not reactive, which usually produces less-than-desirable results. My parents become baby-wise with Babywise."

Dr. Linda Meloy, M.D.
About the author
---
Robert Bucknam, M.D., F.A.A.P. is the Founder of Cornerstone Pediatrics in Louisville, Colorado, where he resides with his wife Gayle, and their four sons. With a targeted interest in preterm and high-risk newborns, and more than 27 years as a pediatrician, Dr. Bucknam is highly respected within the pediatric community. His work on Parent Directed Feeding has helped over 6 million parents worldwide.
Gary Ezzo, M.A.serves as the executive director of Growing Families International. He and his wife Anne Marie have spoken to millions of mothers, fathers, educators and medical clinicians through their best-selling books and weekend seminars. Their parenting concepts have been translated into twenty-five languages. The Ezzos have two daughters, nine grandchildren, and reside in South Carolina.
---
Reviews
"As a mom, I parented both ways. As a certified lactation educator, I know how discouraging it is to feed a baby around the clock with no apparent advantage and how fatigue will affect her milk supply. I also know how discouraging the first eighteen months of parenting can be without a plan. I know, because with my first child, I did everything the opposite of what is taught in this book. Before my second baby was born, I was introduced to the Babywise concepts. Applying these principles revolutionized my thinking. Instead of being in baby bondage, I was liberated to be the mother God wanted me to be. I have consistently used this series with the women I counsel. These mothers have met with tremendous success, whether bottle or breastfeeding."

Barbara Philips, R.N., C.L.E.
"My introduction to On Becoming Babywise came over 20 years ago when a discerning member in my practice noticed my frustration with the growing numbers of fatigued mothers, fussy babies, and their sleep nights. I was handed a set of audio tapes of this series. Being profoundly impressed with the insightfulness and relevance of the content, I began applying the principles in my practice. Word of mouth among our community has helped our practice grow exponentially. "

Dr. Jim Pearson, M.D.
"As a pediatrician, I cannot argue with the success of On Becoming Babywise. It is such a practical approach to parenting. It provides infants with needed structure and stability and brings the joy and love so needed in our homes today. The effects of not using On Becoming Babywise show up very quickly. That is why I have made these principles a priority of discussion in every well-child care visit. Parents constantly tell me, "It changed our lives."

Dr. Janet Dunn, M.D.
"I have been successfully using On Becoming Babywise in my general Pediatric practice for the last several years. I have found it to be a very helpful resource for parents. I think any negative outcomes associated with this material is due to the misapplication of the principles."

Dr. Thomas Gill, M.D.
"As an obstetrician and a mother, my concern for a healthy out-come continues beyond the moment of delivery. Because the principles of On Becoming Babywise are so effective, I consider it part of my extended health care for the family. The principles are simple, yet amazing. They consistently produce babies who are healthy, content, and who sleep through the night at an early age. Feeding a baby on demand simply cannot compare to the overall healthy benefits of Babywise. The concepts take the guesswork out of early parenting and provide new moms the confidence of knowing what happens next."

Dr. Sharon Nelson, M.D.
---
---
On Becoming Series series
---
On Becoming Babywise (Updated and Expanded)
Distinguished pediatrician Dr Robert Bucknam, M.D. and co-author Gary Ezzo are two of the world's leading experts on baby sleep and feeding patterns. Millions of new mothers across the globe are coming toward this new brand at an increasing pace as they find and share the life changing success they are achieving with their newborns. This updated... Read more »
Learn more