Skip content
Finding Motherland
Essays about Family, Food, and Migration
Helen Thorpe, author of a trio of award-winning books about the experiences of immigrants, refugees, and veterans, shares seven essays she has written on the related themes of her own family's story, the labor that goes into producing local food, and the intersections of migration, race, and privilege.
---
Description
In the first essay, Thorpe takes us to the dairy farm in Ireland where her mother grew up, and shows us how Ireland is modernizing in surprising ways. She describes her family's decision to immigrate to the United States and how that reshaped her parents, and writes of becoming a mother herself as an experience analogous to moving to a new country. She shares stories of her neighbors, profiling an undocumented student in her local school district who carries the American flag for his ROTC unit, and illustrating the immense economic, legal, and social challenges facing an undocumented mother with whom she shares the same public school. She documents the labor of men from Mexico and Honduras who work to produce the locally grown food that we eat. In the final essay, she asks us to remember the forgotten past of Irish-American immigrants, who arrived penniless, starving, and often illiterate during the potato famine. Finding Motherland demonstrates how much past generations of immigrants have in common with those who arrive in the US today.
Thorpe is the author of three other books of narrative nonfiction: Just Like Us, Soldier Girls, and The Newcomers. Just Like Us was named one of the best books of 2009 by the Washington Post. Soldier Girls was named the best nonfiction book of 2014 by Time Magazine. The Newcomers was described by The New York Times as "a delicate and heartbreaking mystery story" about 22 immigrant and refugee teens who share a classroom and learn English together.
---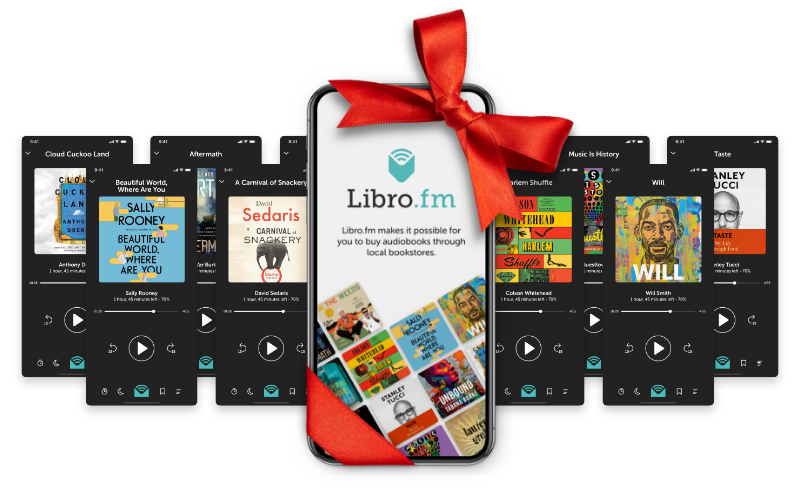 Shop early and gift big!
Gift an audiobook membership to anyone in the world and support local bookstores at the same time.
Start gifting
Testimonials
---
"Helen Thorpe writes luminously about the journey of her Irish-born father, an engineer, and Irish-born mother, a nurse, to the United States. She also writes in a big-hearted away about other immigrants who haven't had it so easy."

Lisa Jones
"This is a beautifully written collection about belonging. To a place, a country, a family, a home. Thorpe always manages to weave the most personal and moving notes of story into a piece that resonates and sings with the larger, most important issues of our time. I end up thinking, gratefully, about issues and people in new ways that surprise me and stay with me."

Peter Heller
About the author
---
Helen Thorpe is a journalist and the author of four books. She was born in London to Irish parents, and grew up in the United States. She carried a green card until she was 21, when she became a naturalized citizen of the US. Her previous books of narrative nonfiction are Just Like Us, Soldier Girls, and The Newcomers, about the lives of immigrants, veterans, and refugees. Her fourth book, Finding Motherland, is a collection of linked essay about family, food, and migration.
Reviews
"Thorpe is meticulously observant, always attuned to the poignant ironies of her topic."

The New Yorker on Just Like Us
"A breakthrough work... The book is a solid chunk of American history... Thorpe triumphs."

The New York Times Book Review on Soldier Girls
"Extraordinary...a journalistic triumph."

The Denver Post on The Newcomers