Skip content
A heartbreaking story of addiction, sexuality, and love, Shuggie Bain is an epic portrayal of a working-class family that is rarely seen in fiction.
---
Bookseller Recommendation
"Shuggie Bain is sad, but there's so much more to it than that. Hugh "Shuggie" Bain is different—he's gentle and polite and lonely, a poor boy growing up in 1980's Glasgow. His glamorous mother, Agnes, is an alcoholic, but she embodies her dignity when she needs it most. In one notably humorous scene, she drunkenly collects her son from his good-for-nothing father, upon checking herself out of the psych ward, and breaks the windows of his house while neighborhood boys whoop and holler at her boldness. Shuggie runs to his savior and clings to her with unconditional love. Eventually, he and his mother pledge to be "brand new" upon moving back into the city—she'll stop drinking and Shuggie will be "normal." But no matter how many football statistics he memorizes, Shuggie will never be like other boys, and his mother will never stop drinking. Their relationship is beautiful and overflowing with love, deeply humanizing those who struggle with substance abuse. I'll never forget Shuggie Bain."

Mary, Raven Book Store
Description
1981. Glasgow. The city is dying. Poverty is on the rise. People watch the lives they had hoped for disappear from view. Agnes Bain had always expected more. She dreamed of greater things: a house with its own front door, a life bought and paid for outright (like her perfect – but false – teeth). When her philandering husband leaves, she and her three children find themselves trapped in a mining town decimated by Thatcherism. As Agnes increasingly turns to alcohol for comfort, her children try their best to save her. Yet one by one they have to abandon her in order to save themselves. It is her son Shuggie who holds out hope the longest. But Shuggie has problems of his own: despite all his efforts to pass as a 'normal boy', everyone has decided that Shuggie is 'no right'. Agnes wants to support and protect her son, but her addiction has the power to eclipse everyone close to her, including her beloved Shuggie. Laying bare the ruthlessness of poverty, the limits of love, and the hollowness of pride, Shuggie Bain is a blistering and heartbreaking debut, and an exploration of the unsinkable love that only children can have for their damaged parents.
---
Audiobook gift memberships
Gift audiobooks to anyone in the world (including yourself!) from the comfort of your home. You choose the membership (1, 3, 6, or 12 months/credits), your gift recipient picks their own audiobooks, and your local bookstore is supported by your purchase.
Start gifting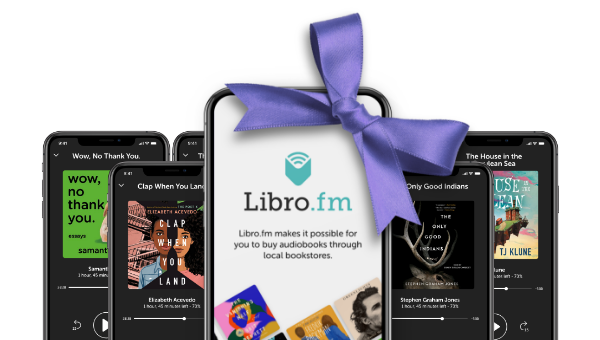 Testimonials
---
"The body—especially the body in pain—blazes on the pages of Shuggie Bain . . . This is the world of Shuggie Bain, a little boy growing up in Glasgow in the 1980s. And this is the world of Agnes Bain, his glamorous, calamitous mother, drinking herself ever so slowly to death. The wonder is how crazily, improbably alive it all is . . . The book would be just about unbearable were it not for the author's astonishing capacity for love. He's lovely, Douglas Stuart, fierce and loving and lovely. He shows us lots of monstrous behavior, but not a single monster—only damage. If he has a sharp eye for brokenness, he is even keener on the inextinguishable flicker of love that remains . . . The book leaves us gutted and marveling: Life may be short, but it takes forever"

Leah Hagar Cohen, Author of Strangers and Cousins, I Don't Know, and The Grief of Others.
"Reading Shuggie Bain cannot but be a grim experience ... comes from a deep understanding of the relationship between a child and a substance-abusing parent, showing a world rarely portrayed in literary fiction...it's admirable and important."

Sarah Moss, Author of Ghost Wall and Summer Water
"This is an instant classic. A novel that takes places during the Thatcher years and, in a way, defines it. A novel that explores the underbelly of Scottish society. A novel that digs through the grit and grime of 1980s Glasgow to reveal a story that is at once touching and gripping. Think D.H. Lawrence. Think James Joyce ... the American reader will need a Scottish to English dictionary to get through some of the local language ... well worth the slog through unfamiliar lingo. And the language is so well tuned that it transforms a working-class tale into a literary tour de force ... a novel that will capture your interest from the first page and immerse you in a world from which you want to escape but from which, like its protagonist, you can't. "

Mike Maggio, Author of Your Secret is Safe with Me, Oranges from Palestine and more
About the author
---
Douglas Stuart was born and raised in Glasgow. After graduating from the Royal College of Art in London, he moved to New York City, where he began a career in fashion design. His work has appeared in the New Yorker and on LitHub. Shuggie Bain is his first novel.
---
Reviews
"We were bowled over by this first novel, which creates an amazingly intimate, compassionate, gripping portrait of addiction, courage and love."

The judges of the Booker Prize
"Rarely does a debut novel establish its world with such sure-footedness, and Stuart's prose is lithe, lyrical and full of revelatory descriptive insights. "

Alex Preston, The Observer
"A heartbreaking novel, a book both beautiful and brutal . . . All that grief and sadness and misery has been turned into something tough, tender and beautifully sad."

The Times
---