Skip content
Get a free audiobook on Independent Bookstore Day!
Learn more
Description
ACT IScene 1. Orlando, the youngest son of Sir Rowland de Boys, has been kept "rustically at home" by his older brother, Oliver; he has been denied his inheritance and any formal education. When Orlando demands his birthright, the brothers come to blows. Charles the Wrestler describes how the old duke has been banished by his younger brother Frederick and has gone to live in the Forest of Arden. His daughter Rosalind has stayed at court with Celia, Frederick's daughter. Hearing that Charles and Orlando are to wrestle the following day, Oliver lies to Charles, claiming that Orlando intends, if necessary, to resort to foul play in order to win the fight.Scene 2. The courtier Le Beau urges Rosalind and Celia to watch the wrestling. They try to persuade the youthful Orlando not to fight, but he is determined to go ahead and succeeds in beating Charles. Frederick congratulates the victor but is displeased to learn of his parentage. Le Beau suggest that, the duke being so unpredictable, Orlando would be wise to leave the court. Orlando, who has fallen for the "heavenly Rosalind," follows his advice.Scene 3. Rosalind is telling Celia of her love for Orlando when Duke Frederick enters and banishes her from the court. Celia insists on accompanying her cousin and they decide to travel in disguise: Rosalind as a youth called Ganymede and Celia as his sister, Aliena. Their sole companion is to be the court fool Touchstone.
ACT IIScene 1. Duke Senior extols the joys of the hard, rustic life. A lord describes the melancholy Jaques' distress at the brutality of the hunt.Scene 2. Duke Frederick has learnt of the flight of Celia and Rosalind.Scene 3. Orlando is warned by Adam, his father's aged servant, that Oliver has resolved to murder him. Adam urges Orlando to escape, offering him his savings and his service.Scene 4. Rosalind, Celia, and Touchstone are now in the Forest of Arden, where they overhear Silvius telling the shepherd Corin of his unrequited love for the scornful Phebe. The tired travelers ask for help and decide to buy Corin's cottage and sheep.Scene 5. Jaques, Amiens, and others sing together.Scene 6. When Adam becomes faint with hunger and exhaustion, Orlando promises to find him food.Scene 7. Jaques eulogizes Touchstone's wisdom. As the exiled courtiers prepare to eat, Orlando enters brandishing his sword and demanding food. The Duke disarms him by graciously inviting him to eat. Whilst Orlando goes back to fetch Adam, Jaques ponders on the seven stages of life, from infancy to senility. The duke is delighted to learn that Orlando is the son of "the good Sir Rowland."
ACT IIIScene 1. Duke Frederick commands Oliver to find his missing brother and "bring him dead or living."Scene 2. Orlando wanders through the forest hanging verses in praise of Rosalind upon the trees. Rosalind derides the clumsy style until she realizes that their author is Orlando. When he arrives with Jaques, Rosalind (dressed as the boy Ganymede) draws him out on the subject of his love. She promises to cure him of his passion if he comes to her daily and woos her as if she were Rosalind.Scene 3. Touchstone proposes to Audrey. Jaques intervenes, persuading them against being married by the ill-educated priest Sir Oliver Mar-Text.Scene 4. Rosalind is devastated that Orlando has not come to woo her as he promised.Scene 5. Silvius woos Phebe ardently, but she rebuffs his advances. When Rosalind accuses the shepherdess of pride Phebe is instantly infatuated with her/Ganymede. She decides to write to Ganymede and Silvius agrees to deliver the letter.
ACT IVScene 1. Rosalind is scornful of Jaques' melancholy, insisting "I had rather have a fool to make me merry than experience to make me sad." When Orlando arrives an hour late, she tells him that this is no sign of true love. Once alone with Celia again, she confesses the depth of her passion.Scene 2. Jaques gives the exiled lords a hero's welcome when they return from the hunt with a deer.Scene 3. Silvius delivers Phebe's stern letter to Rosalind who pretends not to believe that a woman could have written such words. Oliver enters carrying a bloody cloth and recounts how Orlando saved his life by killing the hungry lioness poised to attack him. The brothers are now reconciled and Oliver has been welcomed by the exiled duke. Rosalind swoons at the sight of the blood.
ACT VScene 1. Touchstone dismisses William, a rival for Audrey's affections.Scene 2. Oliver and Celia are in love and plan to marry the following day. When Orlando tells Rosalind "how bitter a thing it is to look into happiness through another man's eyes," she claims to know a magician who will unite him with his beloved.Scene 3. Touchstone and Audrey are to marry the next day.Scene 4. Rosalind reveals her identity to Orlando and her father, as Hymen, the god of marriage, looks on. All four couples are now to be married. Jaques de Boys, Sir Rowland's second son, arrives with news of Duke Frederick's conversion; having met a hermit in the forest, he has resolved to restore the dukedom to his brother and to retire from the world. As the celebrations continue, Jaques the courtier decides to join Frederick in his religious life.
CASTRosalind: Niamh Cusack / Orlando: Stephen Mangan / Jaques: Gerard Murphy / Touchstone: Clarence Smith / Celia: Victoria Hamilton / Silvius: Ian Pepperell / Phebe: Carolyn Backhouse / Duke Senior: Philip Voss / Duke Frederick: Hugh Ross / Oliver: Jonathan Tafler / Audrey: Sarah-Jane Holm / Adam: John Hollis / Amiens: Chook Sibtain / Le Beau: Sean Baker / Corin: Raymond Bowers / Charles the Wrestler: Matthew Morgan / Lord: Mark Lambert / Jaques de Boys: Duncan Bell
Director: Clive Bell / Composer: Dominique Le Gendre / Production coordinators: Polly Coles and Charlotte Harvey / Sound Engineer: Wilfredo Acosta / Producers: Bill Shepherd and Tom Treadwell
TRACK LISTDisc 1Track 1: Act I, Scene iTrack 2: Act I, Scene iiTrack 3: Act I, Scene iiiTrack 4: Act II, Scene iTrack 5: Act II, Scene iiTrack 6: Act II, Scene iiiTrack 7: Act II, Scene ivTrack 8: Act II, Scene vTrack 9: Act II, Scene viTrack 10: Act II, Scene viiTrack 11: Act III, Scene iTrack 12: Act III, Scene ii (up to line 240)
Disc 2Track 1: Act III, Scene ii (from line 241)Track 2: Act III, Scene iiiTrack 3: Act III, Scene ivTrack 4: Act III, Scene vTrack 5: Act IV, Scene iTrack 6: Act IV, Scene iiTrack 7: Act IV, Scene iiiTrack 8: Act V, Scene iTrack 9: Act V, Scene iiTrack 10: Act V, Scene iiiTrack 11: Act V, Scene ivTrack 12: Epilogue
---
Audiobook gift memberships
Gift audiobooks to anyone in the world (including yourself!) from the comfort of your home. You choose the membership (1, 3, 6, or 12 months/credits), your gift recipient picks their own audiobooks, and your local bookstore is supported by your purchase.
Start gifting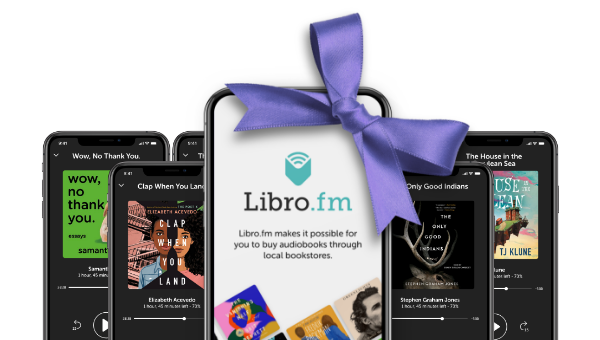 ---
The Arkangel Shakespeare Collection Series
---
Notice to our customers about As You Like It
Due to publisher restrictions we are unable to offer this audiobook via membership credits. To help combat restrictive licensing for our customers, we've lowered the price of this audiobook as much as we can.
---
Audiobook details
---