Skip content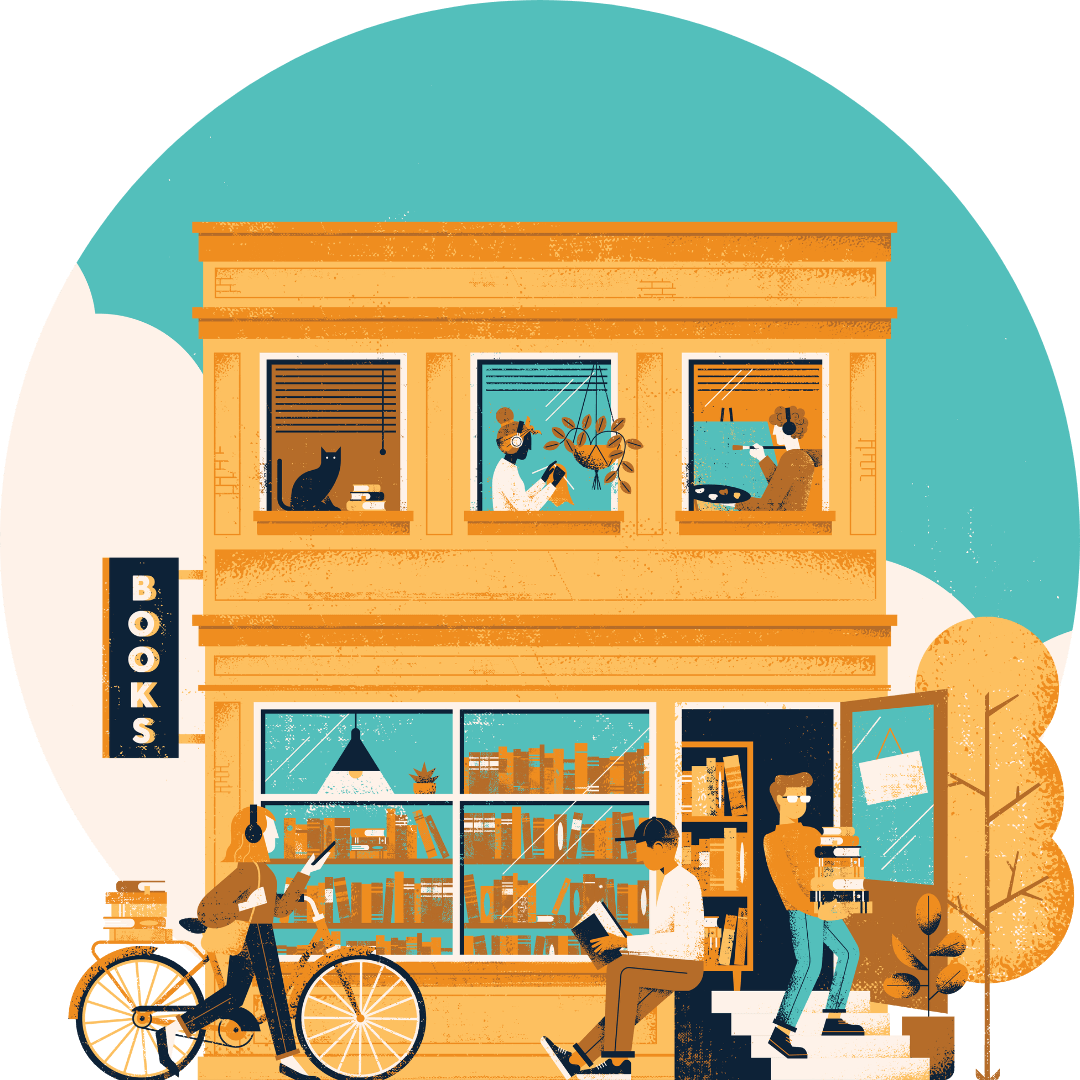 Gift audiobooks, support your bookstore!
With credit bundles, you choose the number of credits, your recipient picks their audiobooks, and your local bookstore is supported.
Start gifting
Length 12 hours 17 minutes
Language English
A powerful novel about two sisters who must reclaim themselves after their lives are dramatically upended, from an award-winning author with "a wonderfully original and limber voice" (The New York Times)
 
"[Nick Laird's] kinetic prose, full of insight about politics, history and religion, dazzles eye and ear." –The New York Times Book Review

"Nick Laird takes two experiences poles apart and unites them in gorgeous language…[with] fierce tenderness. " –Dave Eggers, author of Heroes of the Frontier

Alison Donnelly has suffered for love. Still stuck in the small Northern Irish town where she was born, working for her father's real estate agency, she hopes a second marriage will help her get her life back together. Her sister Liz, a fiercely independent professor who lives in New York City, is about to return to Ulster for Alison's wedding, before heading to an island off the coast of Papua New Guinea to make a TV show about the world's newest religion.

Both sisters hope to write their own futures, but the past has other ideas. Alison wakes up the day after her wedding to find that her new husband has a past neither of them can escape. While Liz, in a rainforest on the other side of the planet, finds herself increasingly entangled in the eerie, charged world of Belef, the charismatic middle-aged woman she has come to film, the leader of a cargo cult.

As Modern Gods ingeniously interweaves the stories of Liz and Alison, it becomes clear that both sisters must learn how to negotiate with the past, with the sins of fanaticism, and decide exactly what the living owe to the dead.  Laird's brave, innovative novel charts the intimacies and disappointments of a family trying to hold itself together, and the repercussions of history and belief.
Reviews
"Laird dazzles eye and ear with his kinetic prose . . . with a mere flick of description, [he] summons vast stretches of politics and history . . . the dynamism Laird has conjured in New Ulster keeps us reading, and the tragic climax resonates powerfully with the Northern Ireland sections of the novel."
–Jennifer Egan, The New York Times Book Review
"Takes off like a shot and pierces the lives of two Irish sisters." 
—Vanity Fair
"Society's darkest impulses are on graphic display in Laird's novel . . . [he] is alive to the way that moral certitudes tend toward violence."
–The Wall Street Journal
"In his new book, Laird sets out to mix the intimate family drama with the epic novel of ideas . . . full of bull's-eye sentences and sharply drawn characters . . . Laird handles it all with tremendous dexterity, energy, and compassion."
– The Sunday Times (U.K.)
"A richly textured geography of the human need to believe in something, and of the stories, religious and secular, that we live by . . . has a grave, melancholy grace."
– The Guardian (U.K.)
"[A] roving, ambitious novel…. The taut prose propels the story and describes the process by which people 'make a future by entering into ethical relations with the past.'"
--The New Yorker
"[Nick Laird] weaves a wide-ranging, globetrotting novel in which two sisters contend with issues of identity, politics, and belief."
–The Philadelphia Inquirer
"An agile domestic drama, split between Ireland and Papua New Guinea . . . [Laird] effortlessly switches location and point of view without sacrificing the empathy we feel for each character."
– The Christian Science Monitor
"Nick Laird's prose disseminates unease -- a sure sign of originality. The aura of danger derives not so much from his theme (how religious faith is inseparable from violence) as from his sensibility: the reader feels the ever-present likelihood -- the risk -- of confrontation with unpalatable truths. Laird is a poet-novelist; his fictional world may be harsh and raw, but it is balanced by the imaginative habits of a poet, which always tend towards forgiveness and, indeed, towards celebration."
--Martin Amis, bestselling author of The Zone of Interest       
"In
Modern Gods
, Nick Laird takes two experiences poles apart and unites them in gorgeous language, with the same fierce tenderness as he employs in his poetry. It's about families, tribes, peoples – and if you're a member of any of those you'll find a home both strange and familiar in this story."
— Dave Eggers, author of Heroes of the Frontier and A Hologram for the King
"
Modern Gods
has
realer-than-real characters, unexpected turns of plot into unknown corners of the world, and language that finds its way through the darkest moments and states of mind to shine its clear bright light, revelatory and unforgiving. And it encompasses deep--the deepest, thorniest--questions of faith and redemption, fate and forgiveness."
—Michael Chabon, bestselling author of
Moonglow


"Nick Laird knows a great deal about violence, physical, emotional and spiritual, and of how it eats into the lives both of survivors and perpetrators, and continues to corrode, like a slow-acting acid. 
Modern Gods 
is a big, tightly-packed book that lives up amply to its high ambitions."
– John Banville, Man Booker Prize-winning author of The Sea


"Modern Gods is 
at once remorselessly clear-eyed about human frailty in the aggregate and full of loving kindness for human beings as individuals. The taut prose reveals a poet's hand, and the dialogue a playwright's ear; Laird can nail an entire character in one acutely perceptive description, and he channels Amis in richly-suggestive transitions that crystallize the truths of well-wrought scenes. Ferociously intelligent, radically contemporary, deeply affecting, stunning."
—Matthew Thomas, bestselling author of We Are Not Ourselves
"Laird has the rare ability to mate tragedy and comedy in a single line without making either side feel cheap for it. And it's that same contagious wit, displayed so mightily in his poems, that enlivens his fiction." 
--Interview Magazine
"[An] intimate and searing look at the aftereffects of violent conflict and religious fanaticism . . . Finely etched, impeccably structured, 
Modern Gods
 has the enduring echoes of a classic." 
–BBC.com
"Domestic drama, adventure travelogue and political thriller meet in this dazzling saga by Laird, a poet and novelist."
– Huffington Post
"A truly superb novel exploring the possibilities and impossibilities of forgiveness."
– Publishers Weekly
"In this evocative and psychologically profound novel, both sisters, at home and far afield, confront the possibility that the beliefs they have carefully built up for themselves may be hollow." 
– ALA Booklist
Expand reviews
Start gifting