Skip content
Spend $15 or more at A Great Good Place for Books and get a free audiobook!
Learn more
Stamped from the Beginning: A Definitive History of Racist Ideas in America
Some Americans cling desperately to the myth that we are living in a post-racial society, that the election of the first Black president spelled the doom of racism. In fact, racist thought is alive and well in America--more sophisticated and more insidious than ever. And as award-winning historian Ibram X. Kendi argues in Stamped from the Beginning, if we have any hope of grappling with this stark reality, we must first understand how racist ideas were developed, disseminated, and enshrined in American society.
---
Description
WINNER OF THE 2016 NATIONAL BOOK AWARD FOR NONFICTION
A NEW YORK TIMES BESTSELLER IN RACE AND CIVIL RIGHTS
FINALIST FOR THE 2016 NATIONAL BOOK CRITICS CIRCLE AWARD FOR NONFICTION
THE MOST AMBITIOUS BOOK OF 2016 —The Washington Post
A BOSTON GLOBE BEST BOOK OF 2016
A WASHINGTON POST NOTABLE BOOK OF 2016
A CHICAGO REVIEW OF BOOKS BEST NONFICTION BOOK OF 2016
A ROOT BEST BOOK OF 2016
A BUZZFEED BEST NONFICTION BOOK OF 2016
A BUSTLE BEST BOOK OF 2016
NOMINATED FOR 2016 NAACP IMAGE AWARD FOR OUTSTANDING LITERARY WORK OF NONFICTION
A KIRKUS BEST HISTORY BOOK OF 2016
A KIRKUS BEST BOOK OF 2016 TO EXPLAIN CURRENT POLITICS
A KIRKUS BEST HEARTRENDING NONFICTION BOOK of 2016
AN ENTROPY BEST NONFICTION BOOK OF 2016
THE WASHINGTON POST 2016 SUMMER READING LIST
In this deeply researched and fast-moving narrative, Kendi chronicles the entire story of anti-Black racist ideas and their staggering power over the course of American history. Stamped from the Beginning uses the life stories of five major American intellectuals to offer a window into the contentious debates between assimilationists and segregationists and between racists and antiracists. From Puritan minister Cotton Mather to Thomas Jefferson, from fiery abolitionist William Lloyd Garrison to brilliant scholar W.E.B. Du Bois to legendary anti-prison activist Angela Davis, Kendi shows how and why some of our leading proslavery and pro-civil rights thinkers have challenged or helped cement racist ideas in America.
Contrary to popular conceptions, racist ideas did not arise from ignorance or hatred. Instead, they were devised and honed by some of the most brilliant minds of each era. These intellectuals used their brilliance to justify and rationalize deeply entrenched discriminatory policies and the nation's racial disparities in everything from wealth to health. And while racist ideas are easily produced and easily consumed, they can also be discredited. In shedding much-needed light on the murky history of racist ideas, Stamped from the Beginning offers us the tools we need to expose them--and in the process, gives us reason to hope.
---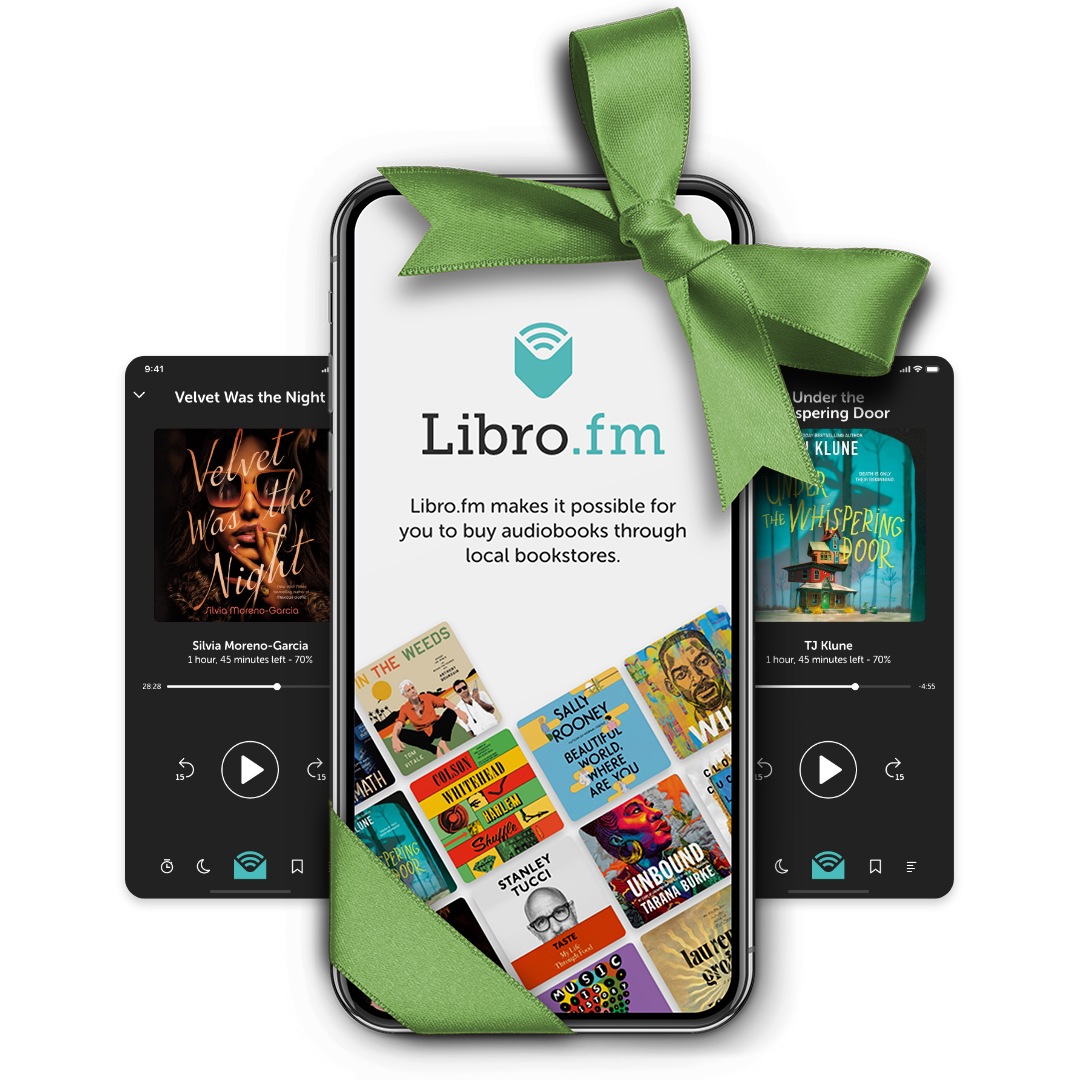 Shop early and gift big!
Gift an audiobook membership to anyone in the world and support A Great Good Place for Books at the same time.
Start gifting
Testimonials
---
"Both a penetrating treatise and a wonderfully accessible work of intellectual history, Stamped from the Beginning reveals the heritage of ideas behind the modern dialectic of race-denial and race-obsession. By historicizing our entrenched logic of racial difference, Kendi shows why "I don't see color" and other professions of post-racialism remain inexorable alibis for white supremacy. Stamped from the Beginning has done the cause of anti-racism a great service."

Russell Rickford, Associate Professor, Cornell University, and author of We Are an African People: Independent Education, Black Power, and the Radical Imagination
"Ibram Kendi is an important new voice in African American intellectual and social history. This book, an intellectual history of racist ideas, promises to break important new ground for scholarly and general audiences interested in the construction of racism in America."

Peniel E. Joseph, author of Stokely: A Life and Waiting 'Til the Midnight Hour
"Stamped from the Beginning delivers a timely and bold corrective to the history of racist and anti-racist ideas that explodes our understanding of the root of anti-black violence as we know it today. Kendi's deft analysis of key thinkers from Cotton Mather to Angela Davis illustrates how racial thought, specifically debates about racial difference, take shape across space and time and influence racial policies and the persistence of racial discrimination. This book is a must read for those interested in working to unearth the foundational ideas and practices that hinder true racial progress."

Keisha-Khan Y. Perry, Associate Professor, Brown University, and author of Black Women against the Land Grab: The Fight for Racial Justice in Brazil
Quotes
---
About the author
---
Ibram X. Kendi is a New York Times bestselling author and the founding director of the Antiracist Research and Policy Center at American University. A professor of history and international relations and a frequent public speaker, Kendi is a columnist at The Atlantic. He is the author of Stamped from the Beginning: The Definitive History of Racist Ideas in America, which won the National Book Award for Nonfiction, and The Black Campus Movement, which won the W.E.B. Du Bois Book Prize. Kendi lives in Washington, D.C.
Reviews
"An engrossing and relentless intellectual history of prejudice in America.... The greatest service Kendi [provides] is the ruthless prosecution of American ideas about race for their tensions, contradiction and unintended consequences."

Washington Post
"A deep (and often disturbing) chronicling of how anti-black thinking has entrenched itself in the fabric of American society."

The Atlantic
"Ambitious, well-researched and worth the time of anyone who wants to understand racism."

Seattle Times
"An altogether remarkable thesis on history, but, in ways that are both moving and immediately painful, it also reverberates with the post-election autopsy we're all conducting right now... Stamped from the Beginning is a riveting (and often rivetingly written) work, well deserving of the National Book Award."

The Stranger