Skip content
Spend $15 or more at A Great Good Place for Books and get a free audiobook!
Learn more
Bookseller pick
"This book is perfect for those who love dark fairytales. Alice has always lived her life on the road with her mother, Ella. They move every couple of months due to this run of bad luck that follows them wherever they go. She has an estranged grandmother with a small cult-following from writing a mysterious book of fairytales whom her mother refuses to talk about. However, when Ella goes missing in New York City, Alice must unravel the secrets of her grandmother's past to get the answers regarding her mother's disappearance. Such a creepy and captivating story!"

Colleen, An Unlikely Story
Bookseller pick
"THE HAZEL WOOD is totally captivating. This modern day fairy tale is smart, funny, and clever. Alice Proserpine is a heroine I'd like to buy a cup of coffee. I highly recommend it!"

Rachel, Avid Bookshop
Bookseller pick
"What happens when fairy tales mix with reality? What happens when those fairy tales aren't all happy endings? Alice experiences this first hand in the novel, The Hazel Wood, by Melissa Albert. I listed through Libro.fm as Rebecca Soler narrated the tale of Alice, a teenager, constantly on the move with her mother, Ella, as bad luck always seems to find them. Ella is striving to turn their straw house into a brick one, when something terrible happens and mother and daughter are separated. Alice discovers her own dark and magical past on the journey to the Hazel Wood to save her mother, but what she becomes isn't the good kind of fairy tale. Soler's narration was over dramatic for my taste. Albert's use of words was beautiful and descriptive and didn't need the at times sinister twist Soler's point of view put on it. Focusing on Albert's writing made me enjoy the story more. I loved how Albert put words together. Some of the things she described in NYC were so spot on I laughed out loud. I couldn't put this book down (or should I say turn off?). The book was a little farfetched, but what would you expect from a fairy tale? Albert had me hooked. I give it a comb, a bone and a feather from the Hinterland a.k.a. 9 out of 10."

Kelly, M. Judson Booksellers
---
Description
"Highly literary, occasionally surreal, and grounded by Alice's clipped, matter-of-fact voice, it's a dark story that readers will have trouble leaving behind. HIGH-DEMAND: the buzz for this debut is deafening..." Booklist, Starred Review

From rising star Melissa Albert comes a fantastical story of mythic proportions.

Welcome to The Hazel Wood—a fiercely stunning contemporary fantasy audiobook.

*This program includes a bonus novella, The Boy Who Didn't Come Home, set in the world of The Hazel Wood and narrated by James Fouhey*

Seventeen-year-old Alice and her mother have spent most of Alice's life on the road, always a step ahead of the uncanny bad luck biting at their heels. But when Alice's grandmother, the reclusive author of a cult-classic book of pitch-dark fairy tales, dies alone on her estate, the Hazel Wood, Alice learns how bad her luck can really get: Her mother is stolen away—by a figure who claims to come from the Hinterland, the cruel supernatural world where her grandmother's stories are set. Alice's only lead is the message her mother left behind: "Stay away from the Hazel Wood."

Alice has long steered clear of her grandmother's cultish fans. But now she has no choice but to ally with classmate Ellery Finch, a Hinterland superfan who may have his own reasons for wanting to help her. To retrieve her mother, Alice must venture first to the Hazel Wood, then into the world where her grandmother's tales began—and where she might find out how her own story went so wrong.

Praise for The Hazel Wood:

"The Hazel Wood starts out strange and gets stranger, in the best possible way...Albert seamlessly combines contemporary realism with fantasy, blurring the edges in a way that highlights that place where stories and real life convene...a captivating debut." — New York Times Book Review
"The Hazel Wood will be your next obsession." —Stephanie Garber, author of Caraval
"Thoroughly, creepily captivating." —Kristin Cashore, author of Graceling
"This is one of the best books I've read in years." —Jennifer Niven, author of All the Bright Places
"A dream of a book I cannot recommend highly enough." —Seanan McGuire, author of Every Heart a Doorway

---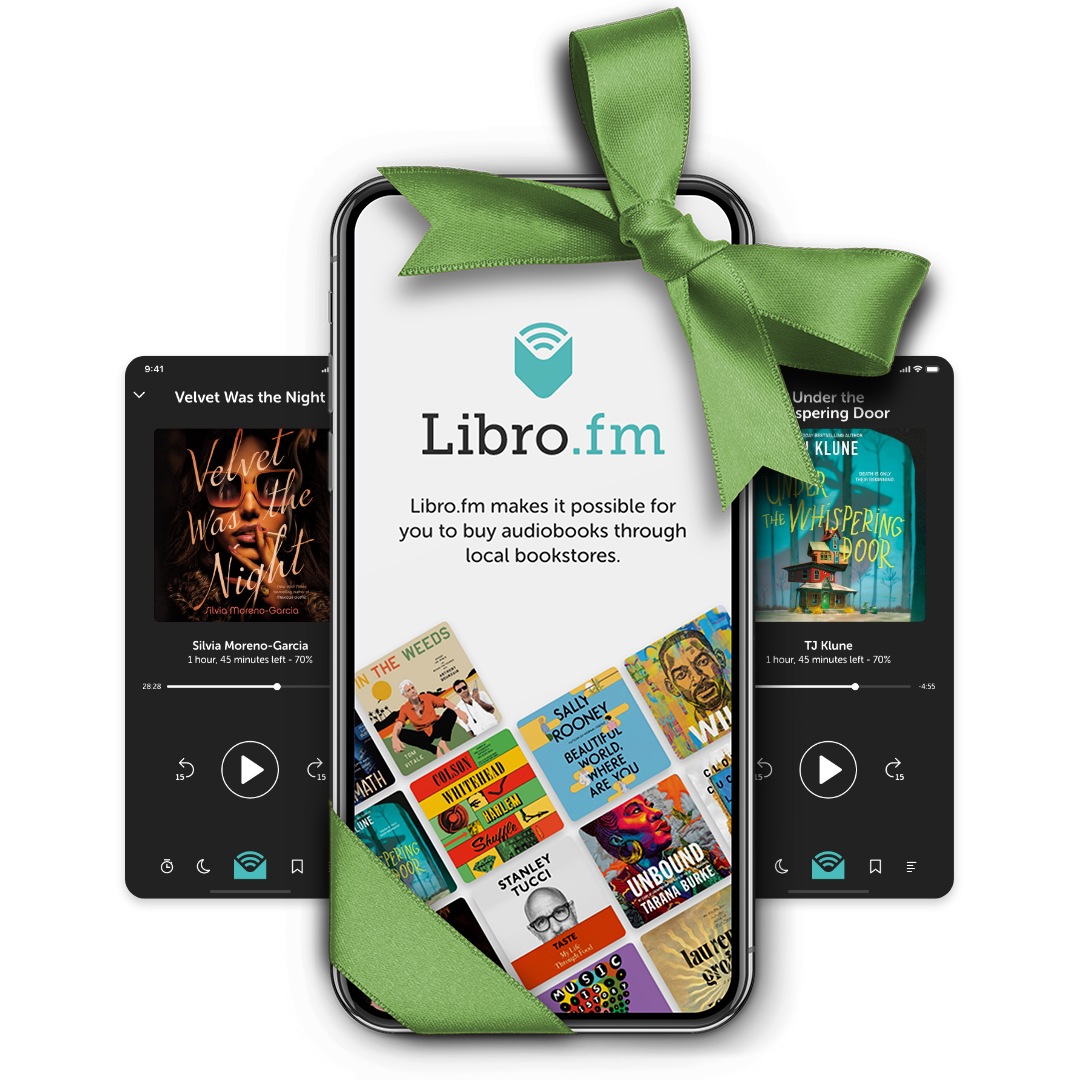 Shop early and gift big!
Gift an audiobook membership to anyone in the world and support A Great Good Place for Books at the same time.
Start gifting