Join the #SummerListeningChallenge and play Libro.fm Audiobook Bingo!
Learn more
Bookseller Recommendation
"This book won the 2006 Hugo award and in my opinion was completely worthy of the prize. A massive galactic story but with plenty of action grounded on earth and great character development. Super interesting use of relativity and time alteration are an integral part of the plot and makes the space travel more plausible and fascinating. This is another one of those massive scale stories but not difficult to follow because of the way that it is handled. I enjoyed how this book took on huge concepts that effect all mankind and its place in the universe but at the same time kept it human, about human reaction to incredible events, and didn't get too lost in the technicalities while still utilizing science as a major plot point. It also addressed philosophical and religious issues making it a truly well rounded read."

Jean-Paul, Space Cowboy Books
One night in October when he was ten years old, Tyler Dupree stood in his back yard and watched the stars go out. They all flared into brilliance at once, then disappeared, replaced by a flat, empty black barrier. He and his best friends, Jason and Diane Lawton, had seen what became known as the Big Blackout. It would shape their lives.
The effect is worldwide. The sun is now a featureless disk--a heat source, rather than an astronomical object. The moon is gone, but tides remain. Not only have the world's artificial satellites fallen out of orbit, their recovered remains are pitted and aged, as though they'd been in space far longer than their known lifespans. As Tyler, Jason, and Diane grow up, space probe reveals a bizarre truth: The barrier is artificial, generated by huge alien artifacts. Time is passing faster outside the barrier than inside--more than a hundred million years per day on Earth. At this rate, the death throes of the sun are only about forty years in our future.
Jason, now a promising young scientist, devotes his life to working against this slow-moving apocalypse. Diane throws herself into hedonism, marrying a sinister cult leader who's forged a new religion out of the fears of the masses.
Earth sends terraforming machines to Mars to let the onrush of time do its work, turning the planet green. Next they send humans...and immediately get back an emissary with thousands of years of stories to tell about the settling of Mars. Then Earth's probes reveal that an identical barrier has appeared around Mars. Jason, desperate, seeds near space with self-replicating machines that will scatter copies of themselves outward from the sun--and report back on what they find.
In Robert Charles Wilson's Spin, life on Earth is about to get much, much stranger.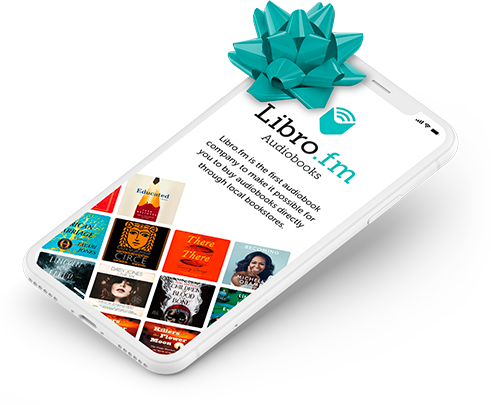 Gift Audiobook Memberships
You pick the duration—1, 3, 6, or 12 months—they pick the audiobooks. Buying gifts from your local bookstore has never been so easy.
Start Gifting
---
Featured In
---
Join the #SummerListeningChallenge and play Libro.fm Audiobook Bingo!
Learn more