Skip content
An alien artifact turns a young girl into Death's adopted daughter in Remote Control, a thrilling sci-fi tale of community and female empowerment from Nebula and Hugo Award-winner Nnedi Okorafor
---
Bookseller pick
"I have absolutely loved everything Nnedi Okorafor has ever written, and this latest book from her is no exception! Her amazing ability to blend traditional African stories and themes with hardcore science fiction is spectacular. While Sankofa cannot remember her name, she does remember her past as she travels from town to town. Even as a child, she demands respect from the townspeople she interacts with, for she is the Adopted Child of Death. Or is she? Was it an alien device that changed her when she was just a child? Sankofa knows. But she isn't sharing. This mind-blowing science fiction fantasy novella is absolutely glorious, and I can't wait to give it to everyone I know!"

Annie Carl, The Neverending Bookshop
Bookseller pick
"Once again delivering us a highly entertaining science fiction novella, Okorafor hits all the right notes with Remote Control. Okorafor weaves a very powerful and sad tale, combining the ancient feelings of folklore with a not-too-distant future (the comment about a new plague worse than the one in 2020 made me guffaw). You feel for Sankofa, who had her childhood stolen from her. While she feels powerful when she gets food and clothes easily from people, all she wants is to love and be loved and to just be a kid but even when she thinks she finds a safe place, the people slowly begin to turn against her. The public will always be scared of things they cannot explain and despite Sankofa being a child, this mysterious gift and curse that has been bestowed upon her frighten them. They want to use her when it benefits them but belittle and attack her when their feelings shift. The audiobook was brilliantly narrated by Adjoa Andoh, whose voice is so beautiful I almost listened twice. She gives such gravity to Sankofa while also making it clear that she is a child. Okorafor has mastered the novella—a quick but powerful story from end to end that often feels (in a good way) that it is is longer than it's 160 pages. It's truly a talent!"

Kimi, Buttonwood Books and Toys
---
Description
Winner of the AudioFile Earphones Award

"Narrator Adjoa Andoh captivates listeners with a stunning new sci-fi novella set in a near-future Ghana. Andoh is perfectly in tune with Okorafor's compelling story, smoothly switching between her British accent as the narrator and the intonations of the vibrant characters she brings to life." -- AudioFile Magazine

"She's the adopted daughter of the Angel of Death. Beware of her. Mind her. Death guards her like one of its own."

The day Fatima forgot her name, Death paid a visit. From hereon in she would be known as Sankofa­­—a name that meant nothing to anyone but her, the only tie to her family and her past.

Her touch is death, and with a glance a town can fall. And she walks—alone, except for her fox companion—searching for the object that came from the sky and gave itself to her when the meteors fell and when she was yet unchanged; searching for answers.

But is there a greater purpose for Sankofa, now that Death is her constant companion?

A Macmillan Audio production from Tor.com
---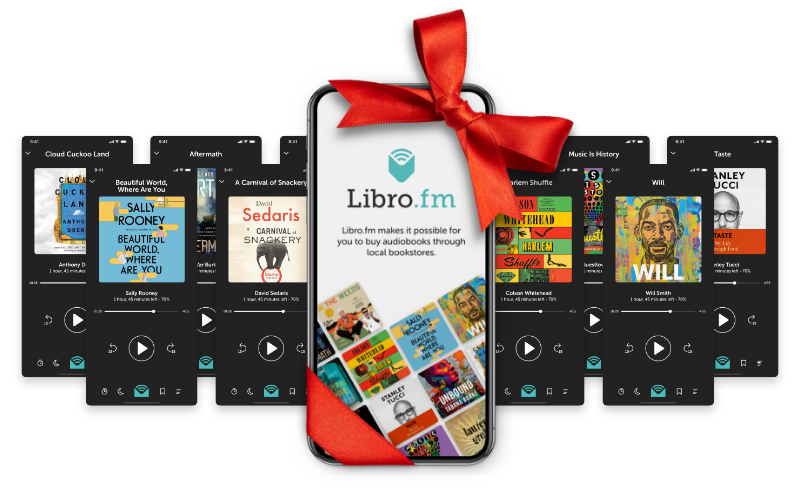 Shop early and gift big!
Gift an audiobook membership to anyone in the world and support AALBC at the same time.
Start gifting
About the author
---
Nnedi Okorafor, born to Igbo Nigerian parents in Cincinnati, Ohio on April 8, 1974, is an author of fantasy and science fiction for both adults and younger readers. Her children's book Long Juju Man won the 2007-08 Macmillan Writer's Prize for Africa, and her adult novel Who Fears Death was a Tiptree Honor Book. She is an associate professor of creative writing and literature at the University at Buffalo.